#DoseOfPatriotism: 5 Bollywood films which accurately depict the Kargil War
#DoseOfPatriotism: 5 Bollywood films which accurately depict the Kargil War
Jul 26, 2018, 03:29 pm
3 min read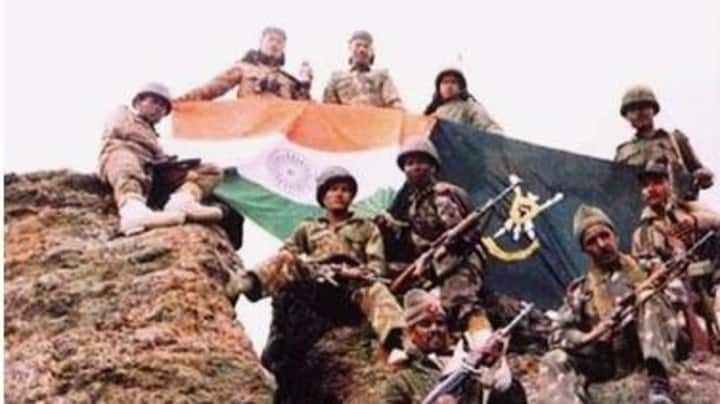 The Kargil war or the 1999 Indo-Pak war is an unforgettable event in our country's history. Every year we celebrate Kargil Vijay Diwas on July 26, to commemorate the courage of our soldiers and their contribution to the nation. Films are an excellent way to immortalize the heroes of war and here we list 5 of the most accurate war-portrayals in Indian cinema.
Dhoop: Sometimes the country forgets its heroes
Based on events surrounding the death of Honorable Captain Arun Nayyar, 'Dhoop' released in 2003. It features Om Puri as a distraught father. The plot depicted how the family coped with grief, corruption, bureaucracy and the hooliganism they had to go through to get the promised compensation for their son's death. The film gained critical acclaim for the touching story.
With LOC Kargil, JP Dutta detailed the battle report
JP Dutta's film titled 'LOC Kargil' that released in 2003 was based on 'Operation Vijay'. It is the most detailed film on the war, which is why it had a run time of around 4 hours. It showed with commendable nuances how the Pakistani trespassers launched an assault and how the Indian army eventually beat them back. This movie should definitely be watched.
Hrithik Roshan and Farhan Akhtar's 'Lakshya' is a brilliant movie
In the 2004 release, 'Lakshya', Hrithik Roshan played Karan Shergill, an irresponsible boy who later found his goal, on joining the Indian army. This Farhan Akhtar directorial showed how an institution like the army could instil discipline and transform people to realize their best potential. The film is a wonderful tale about Karan accepting his responsibility and helping the army win the crucial Kargil war.
Tango Charlie is about soldiers and their valor
Directed by Mani Shankar, this 2005 film followed Tarun Chauhan's (Bobby Deol) journey from being a BSF trooper to a hardened soldier. 'Tango Charlie' portrayed that soldiers are bred, not born, and showed the life of one such soldier. Although Kargil reference came later in the film when Chauhan avenged his mentor's death (who was killed by terrorists), it has been praised for its daring theme.
Love in the time of the Kargil war, Shahid-Sonam's way
Pankaj Kapoor directed 'Mausam' told the tale of Harinder Singh (Shahid Kapoor) and Ayyat (Sonam Kapoor). These two people gave love a chance amidst the war. This 2011 movie placed the Kargil war in the context of a series of events around the time including the Babri Masjid demolition and the 9/11 attack. The message of hope is the beauty of this one.
Dear reader, play this quiz to know more