5 facts about Bruce Willis we bet you didn't know
5 facts about Bruce Willis we bet you didn't know
Written by
Pallabi C Samal
Mar 31, 2022, 06:33 pm
3 min read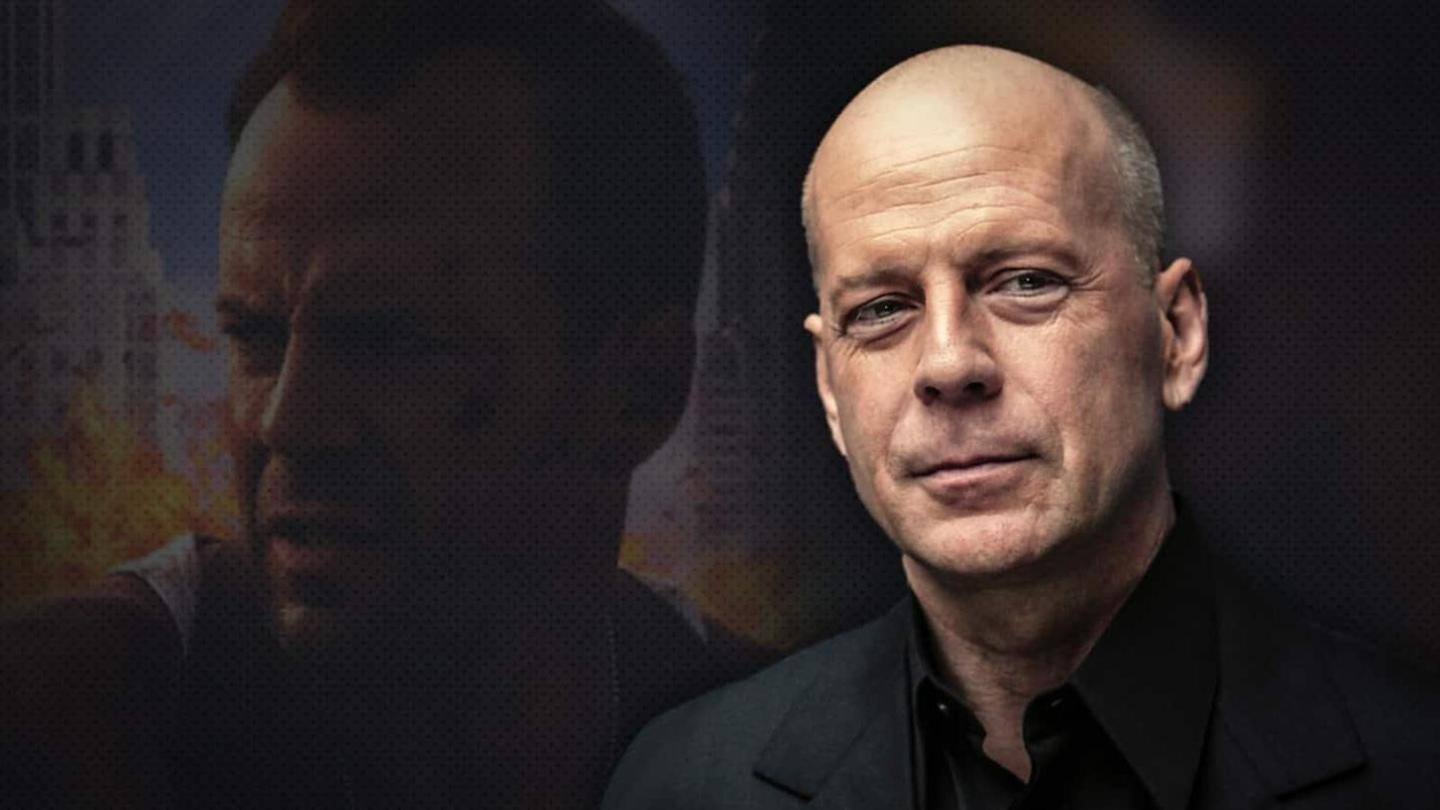 Bruce Willis has announced his retirement from acting. His diagnosis with a comprehension and communication disorder, aphasia, has been cited as the reason. While we will definitely miss the charming New York City/Los Angeles police detective John McClane (Die Hard series), we pray for Willis's health, too. So, today, honoring his legacy, why not explore some five interesting facts about the veteran star?
Willis didn't like 'Die Hard 2'
While talking to English broadcaster Jonathan Ross on Friday Night With Jonathan Ross, Willis revealed that he didn't like Die Hard 2, which is a sequel to Die Hard that released in 1988. He admits that he had his "moments" when he had to jump out of the airplane, helicopters, etc., but Willis felt "trapped in the script." The action flick did well commercially.
This is how he prepares for action sequences
In the same interview, Ross joked with Willis about his action sequences and asked him if he took glucosamine (medication for pain-induced inflammation) to prepare for them. "I do take glucosamine!" Willis quipped, but he indicated that one won't get it in shops. "You can't buy it off the shelf. You have to buy it on the street," he said, eliciting laughter from audience.
Even though Willis has established his reputation in Hollywood as a hardcore action hero, he is not violent in real life. He also acknowledges that people generally are not aggressive but still enjoy action movies. When asked about it, he reasoned that such films give people a "vicarious thrill" when they get ideas of beating up a person they hate from these movies.
He lived with two women in an apartment
Once on Late Night with Conan O'Brien, the host divulged that in his early days, Willis worked as a bartender at Kamikaze, an art bar in Manhattan, and stayed in the Hell's Kitchen area. To make ends meet, he offered to rent his flat out to two women. When O'Brien indicated if anything saucy happened, Willis emphasized they were his "very good friends."
When he smartly answered the most searched questions about himself
In 2018, Willis took the WIRED Autocomplete Interview and answered the most searched questions about himself. One such question asked was if he sings. "Sadly he does, in some secluded rendezvous," he said in jest. He also replied if he has any Twitter account. "I don't understand Twitter, so..." Going further, he was asked, "What is Bruce Willis known for?" "Violence, laughter, and Looper."