7 shows to watch if you're a 'Grey's Anatomy' fan
7 shows to watch if you're a 'Grey's Anatomy' fan
Written by
Pallabi C Samal
Sep 04, 2019, 01:22 am
3 min read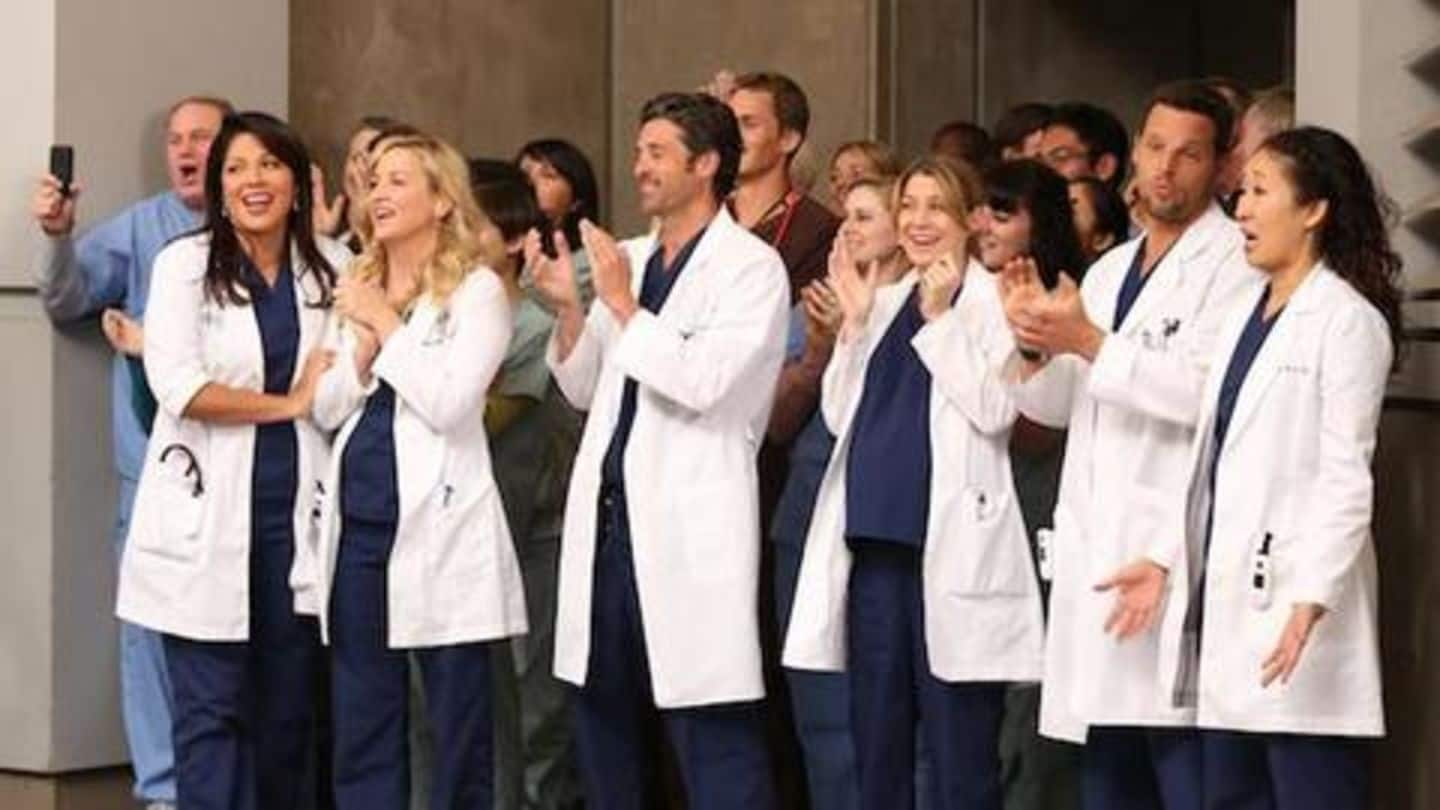 That Grey's Anatomy is returning with its 16th season this month proves that this is one medical drama we cannot get enough of. Apart from being an engaging show having a lot of nuances, it also stood out for its racially diverse casting. However, the Shonda Rhimes-created series isn't the sole one in this genre that has excellent content. Here are the others.
'ER' is often considered to have inspired 'Grey's Anatomy'
The show that catapulted George Clooney to stardom, which Hollywood took several steps ahead, ER can be said to be an inspiration for Grey's Anatomy. That's because, one can see a lot of ER influence in the latter, and the setting is also strikingly similar. It ran for 15 seasons, and is the second longest-running primetime medical drama in US, after Grey's Anatomy.
'House': Dr. Gregory House's tussles with his boss were interesting!
Winner of numerous awards, House ran for eight seasons, from November 16, 2004, to May 21, 2012. Headlined by Hugh Laurie, his character Dr. Gregory House was the actual attraction of the show, given his clashes with hospital administrator and Dean of Medicine Dr. Lisa Cuddy (Lisa Edelstein). His unconventional medical diagnosis and treatment methods made the Fox network show all the more interesting.
JD's monologues in his head made 'Scrubs' hilariously funny
The tumultuous relationship between Dr. John "J.D." Dorian (Zach Braff) and Dr. Cox (John C. McGinley) was not the only thing that kept Scrubs rolling. It featured a heady mix of comedy, romance, brotherhood/friendship, and seriousness, which was made funnier by JD's daydreams and monologues running in his head. The Bill Lawrence-created show ran for nine seasons, and received a Peabody Award in 2006.
'Private Practice', 'Grey's Anatomy' spin-off, follows Dr. Addison Montgomery's life
A spin-off of Grey's Anatomy, Private Practice, also created by Rhimes, follows Dr. Addison Montgomery as she opts to see patients in a Los Angeles private clinic, Seaside Wellness Center. It shows how Montgomery and her co-workers deal with their professional commitments, while maintaining their personal lives. Started in 2007, the last episode of the sixth and final season aired on January 22, 2013.
'Royal Pains' shows a doctor in an eternal conflict
Led by Mark Feuerstein through his character Dr. Henry "Hank" Lawson, Royal Pains ran for eight seasons, starting in 2009. It shows how the lead character (Lawson) is in a conflict of doing good for himself by serving only the wealthy, and doing good for others by serving the less fortunate. It got an ASCAP Award for being the Top Television Series in 2013.
'Nurse Jackie': Probably the only show headlined by a nurse
Probably the only show that has a nurse as its hero, Nurse Jackie won a total of five Primetime Emmy Awards. Its seven seasons were shown across six years, starting in 2009. The show has Jackie Peyton, a nurse in the emergency department at All Saints' Hospital in New York City, who struggles to juggle between "patients, doctors, fellow nurses, and her own indiscretions."
'The Resident,' comparatively a newbie, to return with Season 3
Compared to the mentioned shows, The Resident can be considered to be a newbie in this list, as it premiered only last year. In 2017-18, the series was watched by 7.02mn viewers, and it got the 41st rank in the United States, and often gets compared to The Good Doctor. Its third season was renewed by Fox, which will premiere on September 24.