Kangana v/s Aditya: Kangana asked to appear in court
Kangana v/s Aditya: Kangana asked to appear in court
Jun 26, 2019, 02:38 pm
3 min read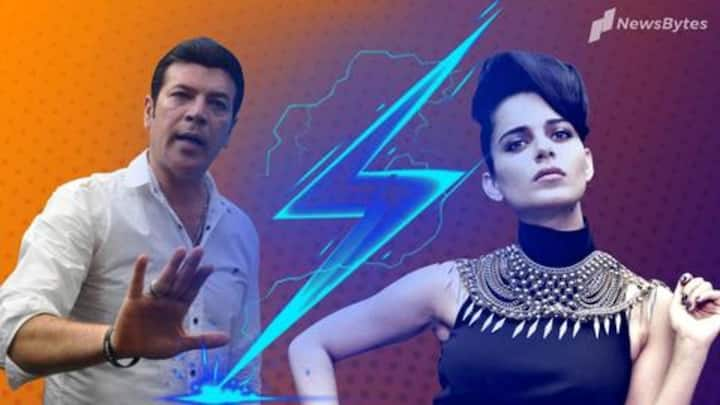 It was in May when Aditya Pancholi filed a criminal defamation case against Kangana Ranaut and her sister-cum-manager Rangoli Chandel levelling some serious allegations. Yesterday in this connection, the Andheri Metropolitan court issued two summons each against both the sisters asking them to appear before it, and present their side. The next date of hearing in this case has been fixed on July 26.
Lawyer representing Kangana, Rangoli is yet to comment
Confirming the same, Aditya's lawyer Shreya Shrivastava said, "There were four summons issued: Aditya Pancholi v/s Kangana Ranaut, Aditya Pancholi v/s Rangoli Chandel and Zarina Wahab v/s Kangana Ranaut and Zarina Wahab v/s Rangoli Chandel." "The next hearing in the matter is on 26th July, where the actress is supposed to be present for the case," she added. Kangana's lawyer is yet to comment.
But first, what is a summon?
A summon is a court order to an individual to appear in court at a specified time and place. A summon may be issued in both criminal and in civil cases. Failing to respond within the allotted time will result in a default judgment.
Aditya and Zarina had filed four cases against Kangana, Rangoli
The summons were issued by Chief Metropolitan Magistrate SB Dighe, in response to the four cases filed by Aditya and Zarina against Kangana and Rangoli. While the cases against the Queen actress were about her comments made on a TV show in 2017, where she had spoken against the couple in an alleged defamatory manner, those against Rangoli pertain to her Twitter comments.
He has done no wrong, says Zarina, defending her husband
Speaking on the case, Shreya highlighted, "She (Kangana) had also claimed that Aditya kept her under house arrest and she registered an FIR against him, but since no such FIR was ever registered, there's prima facie case that she defamed him." Recently Zarina, defending her husband, had said, "I know him better than anyone. I know what has happened. He has done no wrong."
Rangoli had shot an e-mail to Mumbai police in April
To note, the tussle between Kangana and Aditya took a fresh turn when Rangoli sent an e-mail to Mumbai Police in April, accusing Aditya of abusing Kangana almost a decade ago. Post this, Versova Police started an investigation against him. In response, Aditya filed a complaint against both the sisters, and said, "I am not going to sit back and take all of this."
I can't be called a woman-beater or an abuser: Aditya
Kangana has always said that Aditya, her then alleged boyfriend, abused her when she was a newcomer. She had also apparently approached Zarina about it, but received no help. However Aditya, denying all these allegations, said, "I can't be called a woman-beater or an abuser or (accused of) the image that she has given me," while demanding an unconditional apology from both the sisters.