Alok's wife admitted she can't do anything about Vinta's rape
Alok's wife admitted she can't do anything about Vinta's rape
Oct 10, 2018, 12:22 pm
2 min read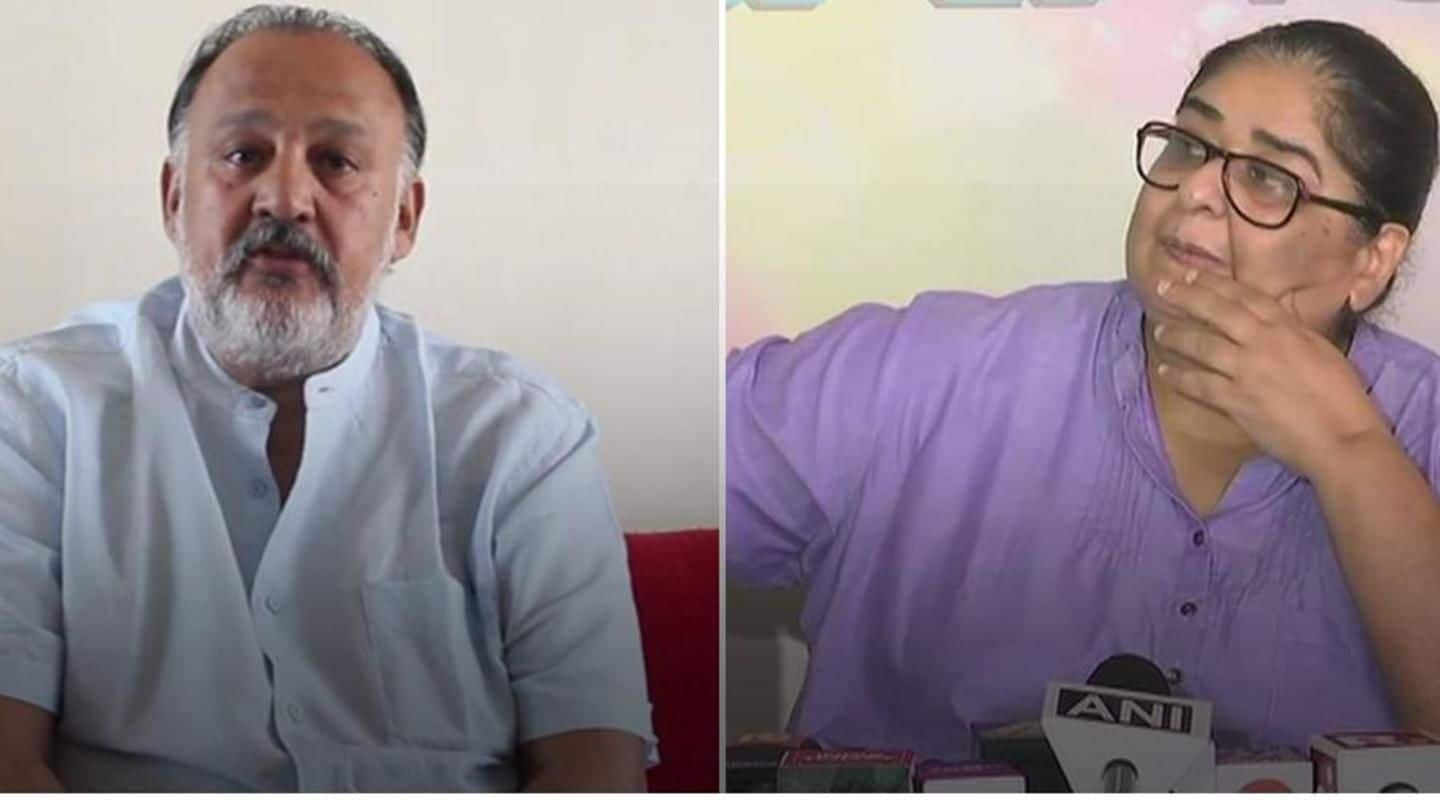 Bollywood's #MeToo campaign took a shocking turn when Alok Nath was accused of rape by writer Vinta Nanda. She has been fearlessly speaking about her horrifying story. While Vinta has been winning support, many quizzed if she ever raised the matter to Alok's wife given that they were best friends. Well, she did. But Alok's wife's helpless reaction will leave you even more agitated.
'I can't do anything," Alok's wife said
Vinta revealed that after being devastated by what Alok did to her, she did complain to her best friend about it. But, Alok's wife displayed her helplessness. "I spoke to his wife. She said she can't say or do anything about it," Vinta revealed. No wonder Alok managed to continue with such misconducts for so long.
I wrote to relieve my burden, said Vinta
Vinta took the B-town by storm when she narrated her horrifying sexual harassment incident on Facebook. Talking about the same, Vinta told Bollywoodlife that she wrote to relieve the burden she had on her heart. She also mentioned that she did raise the issue twenty years ago but "it wasn't the #MeToo movement era in the 90s"
Vinta feels liberated now
It took two decades and a lot of courage for Vinta to call out on Alok for his sexual misconduct. But now the brave lady feels liberated and she deserves it. She also said that being silent is the worst thing a victim can do to oneself. "Everyone who has been exploited must come out. The sound of silence is deafening," she added.
Vinta wants Alok to come out and apologize
Vinta's revelation has left us aghast and many of us want Alok Nath behind the bars. He certainly deserves that. But unlike us, Vinta just wants him to accept what he did and apologize. "I would like Alok to come out there and accept what he did and say he is sorry. That is the change I would like to see," she added.