Anushka's lookalike suggests to trade places, Virat 'reacts'
Anushka's lookalike suggests to trade places, Virat 'reacts'
Feb 08, 2019, 06:50 pm
2 min read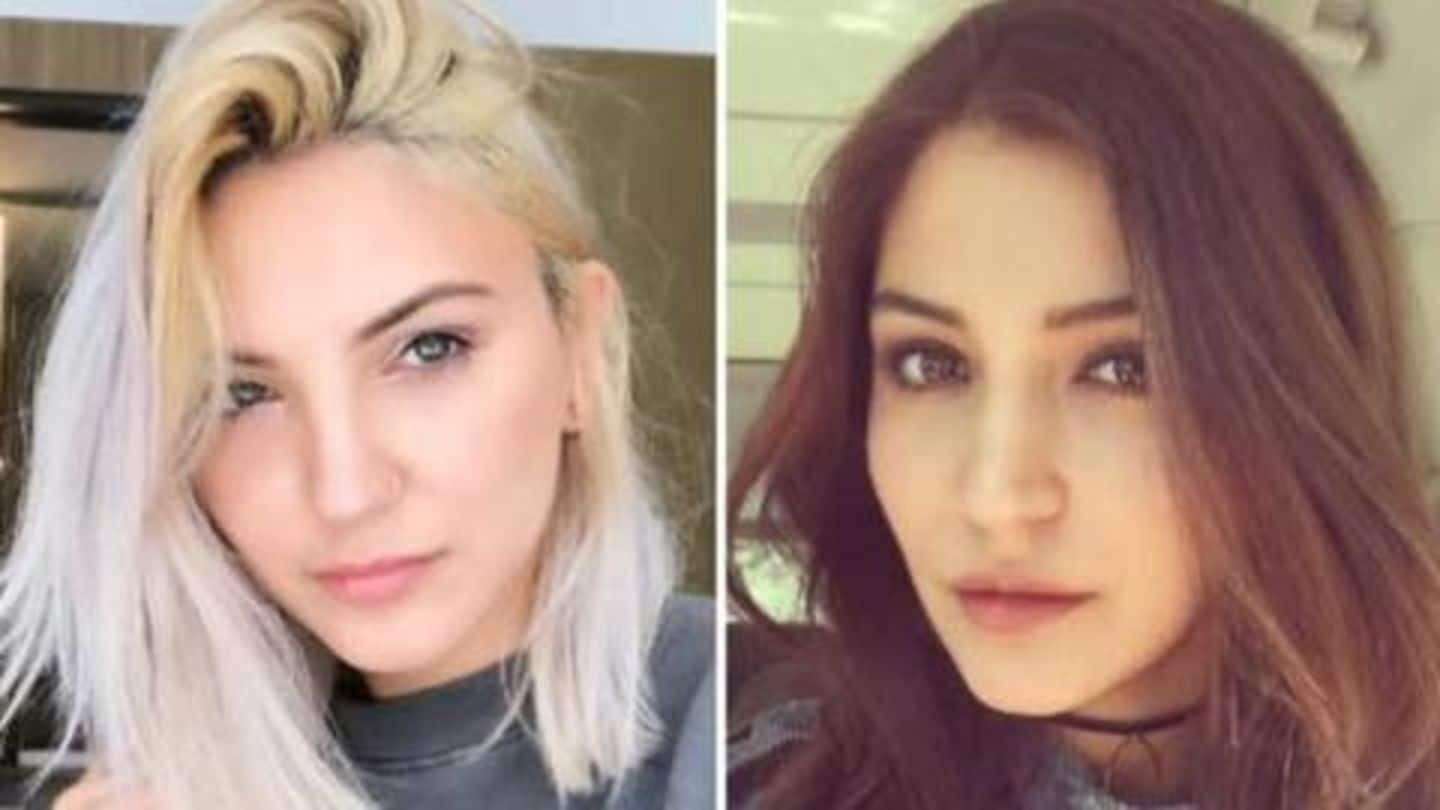 The Internet is quite an amazing place. It recently helped Anushka Sharma meet her lookalike from the US, who's none other than popular singer Julia Michaels. Julia had tweeted to Anushka saying how they are "apparently twins" to which Anushka gave a startled reply. Now, Julia has suggested they should trade places and the Internet gets busy bombarding Virat Kohli memes showing his 'reaction'.
Check it out! The uncanny resemblance between Anushka and Julia
The Internet went in a frenzy when Julia posted side-by-side pictures of herself and Anushka displaying an uncanny resemblance, the only difference being their hair color. In her response, Anushka joyfully thanked her saying that she has been searching for Julia and the rest of her 5 doppelgangers all her life. Julia then jokingly asked the actor to trade places for a day.
I've been looking for you all my life, exclaims Anushka
Let's trade places for a day, suggests Julia
Netizens gasped looking how similar both the celebrities look
Netizens could not control their excitement after seeing another ravishing Anushka on screen. Many of them had a 'woah' moment as they poured comments such as "you look exactly the same" or "really both are same". One netizen pointed out to Anushka, "Now you know how white hair would look on you!!" Meanwhile, some didn't forget Anushka's husband Virat and wondered how he'd react.
Something like 'Tanu Weds Manu Returns'?
Julia began her career writing songs for big singers
Julia, 25, is an American singer and songwriter from Davenport, Iowa. She began her career as a pop songwriter who wrote for singers like Selena Gomez, Demi Lovato, and Britney Spears. Her debut solo, Issues, with Republic Records was released in 2017 and was number-11 on the Billboard Hot 100 in the US. On Thursday, she released her recent video What A Time.