'Bala' review: Ayushmann Khurrana uplifts this hilarious and relevant drama
'Bala' review: Ayushmann Khurrana uplifts this hilarious and relevant drama
Nov 08, 2019, 05:05 pm
3 min read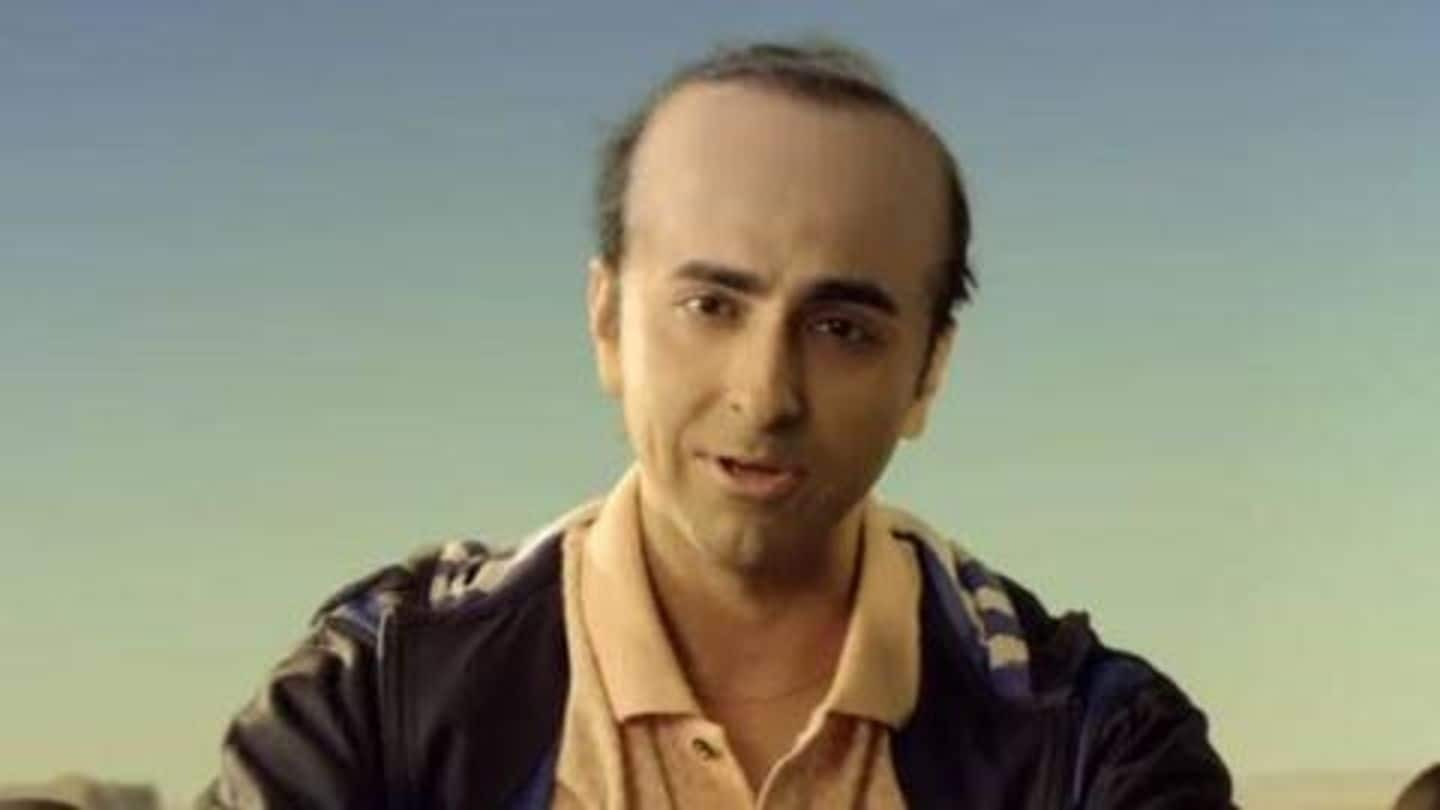 That director Amar Kaushik is good at making his audiences laugh was established last year with his debut film Stree, but the challenge this time was whether he could lend some sensitivity and nuance to his product. And, surprise surprise, his second movie, Bala, starring Ayushmann Khurrana in the 'unfortunate' role further cements his acumen. Here's our take on the film.
Bala, a young man is troubled by premature balding
The movie opens in a small town of Uttar Pradesh, where Bala, a young, confident school boy is the quintessential ladies' man. But cut to 2016, nearly 20 years down the line, Bala isn't the person you and I would expect him to grow into. He is insecure and troubled, courtesy his fast falling hair. Yes, he is suffering from premature balding (alopecia).
Alopecia and a mediocre job come in Bala's way
And as if that wasn't worrying enough for our protagonist, he is also engulfed in a mediocre job he borderline hates. When he is not wallowing in self-pity, Bala (played by the flawless Ayushmann Khurrana), works as a sales representative of a fairness beauty cream, and is also a part-time mimicry artist. But he has aspirations, he wishes to become a stand-up comic someday.
Bala tries super hard to turn things around for himself
Determined to turn things around, Bala tries everything (literally!) to grow back some hair, but in vain. From applying some of the most cringeworthy hair masks possible to considering a hair transplant, and ultimately resorting to carrying a wig, Bala desperately goes lengths to bring life to his Ujda Chaman. Note: Any reference to another recently-released film on a similar subject is purely co-incidental.
Ayushmann is pitch-perfect in 'Bala'
The first half of the movie, dedicated to portraying our lead man's troubles is genuinely engaging and laugh-out-loud funny. Ayushmann once again proves that he is a man for all seasons. Writing about him has become a matter of monotony for me. The man brilliantly oscillates from being an insecure, balding guy to a local hero of sorts, quite frequently.
Bala marries his love-interest, but there's a catch
Midway through the film, Bala meets Pari (Yami Gautam), a TikTok celebrity. The two strike a chord, and even get married. The only catch- Pari has no idea about Bala's condition. No points for guessing, the marriage doesn't last. And, Bala is sued for cheating. That's where Bala's long-time friend-cum-foe Latika, (played by Bhumi Pednekar) comes to his rescue, and takes up the case.
Bhumi does a fabulous job; Yami's performance patchy at best
Save for her complexes and insecurities owing to her dark complexion, Bhumi's character is fearless and uncompromising. And, Bhumi gets under the character's skin with much pride and ease. On the other hand, Yami's character lacks both depth and intellect. But what's even more unfortunate is the actress' fluctuating performance, which more often than not, reeks of overacting.
'Bala' boasts of an amazing support cast
Apart from the leading trio, the movie also features Saurabh Shukla as Bala's supportive and understanding father. Seema Pahwa, Javed Jaffrey, and Abhishek Banerjee also contribute in upping the movie's impact with their solid performances.
Strong performances, Solid script: 'Bala' is totally worth a watch
While the second half of the film is surely extended, and is bound to feel a bit preachy toward the end, Bala packs entertainment and also gets its message delivered in a balanced and feel-good manner. Now, given the rarity of quality in desi cinema today, Bala, powered by Ayushmann's enduring portrayal and a well-cooked script, is totally worth a watch.