'Bachchhan Paandey' review: Akshay pulls endearing killer act, albeit semi-successfully
'Bachchhan Paandey' review: Akshay pulls endearing killer act, albeit semi-successfully
Written by
Shreya Mukherjee
Mar 20, 2022, 07:26 pm
3 min read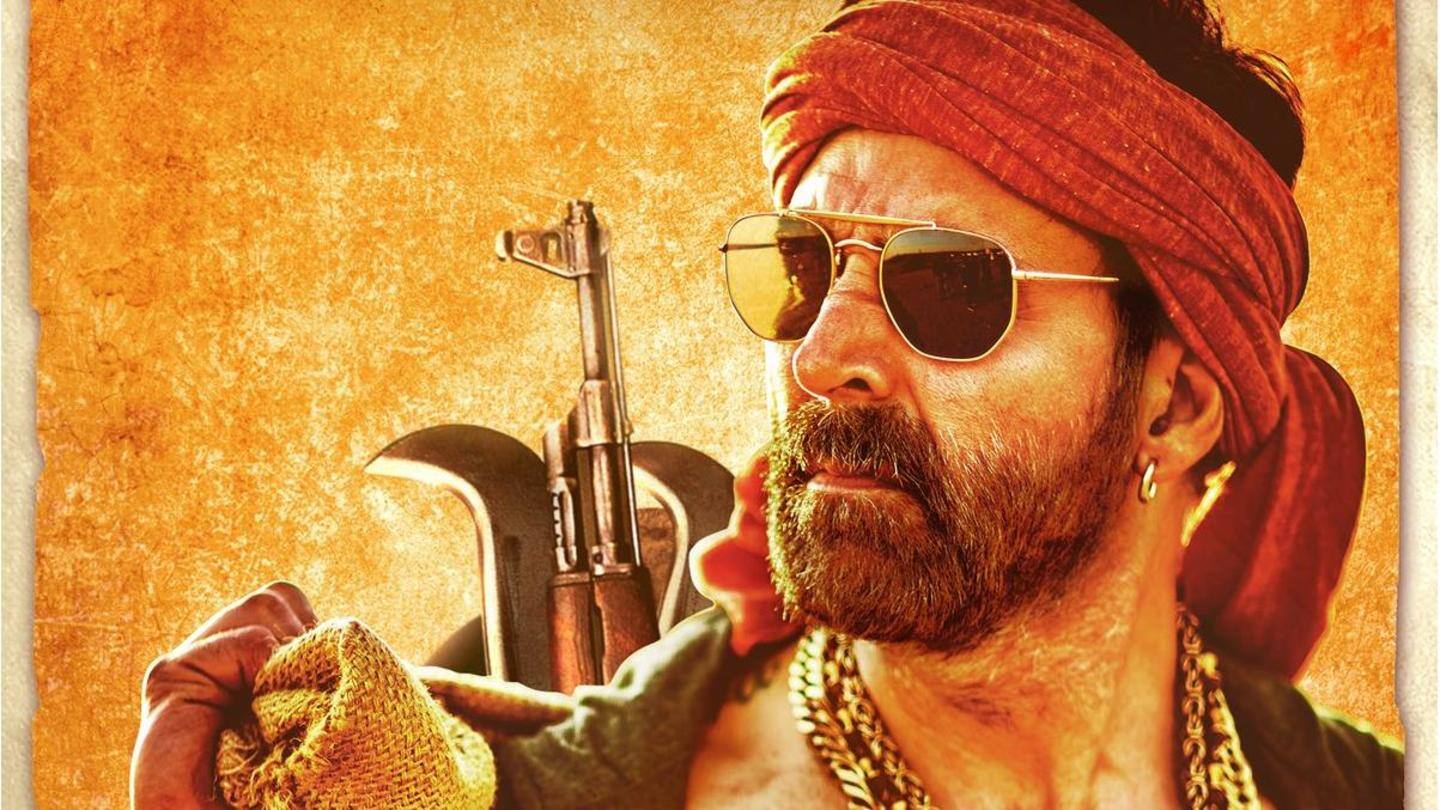 Akshay Kumar—after a long time—ditched patriotic color for pure action and comedy in Bachchhan Paandey. Playing a ruthless gangster, Kumar once again proves why he is a "mass star." There is action and a lot of blood-shedding, but what stays with you is the comedy—mostly innocent. But ultimately, the plot points are flimsy at best and lazy at their worst. Here's our review.
This is the plot of the movie
Myra Devekar (Kriti Sanon) is an aspiring filmmaker who comes across the notorious gangster Bachchhan Paandey (Kumar) of Bhagwa and decides to make a film on him. Devekar teams up with her friend, aspiring actor Vishu (Arshad Warsi), to know about the don but needless to say, the task proves to be quite inexpedient. The film explores if and how they manage to succeed.
Can we stop making colorist, body-shaming comedy please?
Though the basic summary sounds doable, the path that director Farhad Samji takes to pull this off falters. Here, the veteran filmmaker has tried to adopt the styling and music of Western movies, and this bit works. But the shaky plot points and an unconvincing finale bring down the watching experience. Moreover, Samji—also the dialog writer—doesn't seem to get over naive, colorist, body-attacking comedy.
Performances: Warsi is the cherry on this pie
Coming to performances, Kumar nails both aspects of being hilarious and a menacing killer, too. But his character's treatment is quite artificially overdone. Meanwhile, Sanon—who gets the lion's share of footage—delivers an able performance. However, it was rewarding to witness Warsi's comic timing once again.
Pankaj Tripathi's cameo entry is endearing
I have to give credit to Samji for not showing any gendered violence—usually, an easy go-to choice for Bollywood directors. Apart from the leading trio, we have Jacqueline Fernandez in a thankless role and a pool of talented actors (Sanjay Mishra, Saharsh Kumar Shukla) as the sidekicks. Pankaj Tripathi shows up for a special cameo and proves why he is the "acting ke don."
All faults aside, it is fit for family outing
Even with its many faults, Bachchhan Paandey is surely an enjoyable mass entertainer. So, this could very well become a part of your next family outing. But don't try to think too much, just sit back and laugh. Backed by Sajid Nadiadwala, who is also credited for the story and screenplay, the film released in theaters on Friday. Verdict: Bachchhan Paandey gets 3/5 stars.