Which films can be expected from the rest of 2019?
Which films can be expected from the rest of 2019?
Written by
Pallabi C Samal
Sep 19, 2019, 01:06 pm
4 min read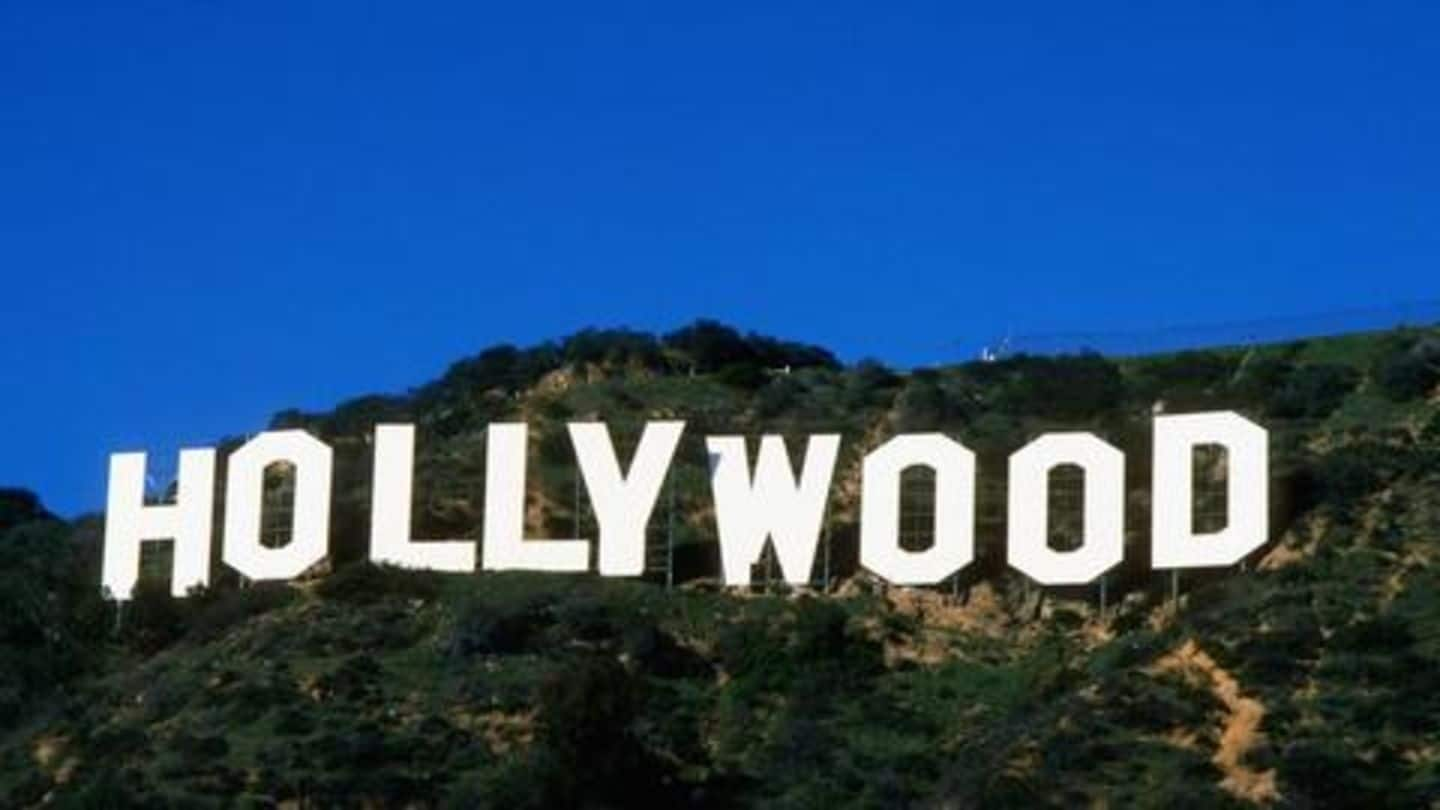 The two most-awaited movies of 2019, Ad Astra (Brad Pitt in lead) and Rambo: Last Blood (featuring our very own Sylvester Stallone), hits theaters this Friday. Till now, admittedly, Hollywood has been graceful upon us, releasing top films like Avengers: Endgame, Captain Marvel and Shazam! However, we still have 3.5 months left in 2019. So, here are some big movies releasing during this time.
Joe-Anthony Russo backed '21 Bridges' eyeing a September 27 release
Eyeing a September 27 release, 21 Bridges, a thriller, is being headlined by Chadwick Boseman, our favorite Black Panther/ T'Challa. Backed by Joe-Anthony Russo, famous for MCU films, the film sees Boseman as a trained NYPD detective, Andre Davis, who is on a mission to defeat a gang of cop killers. For this he puts all of New York City on a lockdown.
Joaquin Phoenix brings 'Joker' on screen on October 4
This psychological thriller details the original story of Joker, which dates back to 1981. The super-talented Joaquin Phoenix will show how his character, Arthur Fleck, fails as a stand-up comedian, and turns to a life of crime and chaos in Gotham City. Last month, it was premiered at the 76th Venice International Film Festival, where it won the festival's highest prize, the Golden Lion.
October 11: 'Gemini Man', 'El Camino: A Breaking Bad Movie'
October 11 is going to be interesting! On one hand, we'd see Will Smith, an elite assassin who wants to retire, facing his younger clone in Gemini Man, on the other, we'll have El Camino: A Breaking Bad Movie releasing on Netflix. While Gemini Man has been helmed by Academy Award winner Ang Lee, Vince Gilligan (but of course) has directed the BB movie.
October 18: 'Zombieland: Double Tap,' 'Maleficent: Mistress of Evil' clash
It's a battle of sequels at the box office on October 18. That day, Zombieland's next version, Zombieland: Double Tap will fight it out with Maleficent's sequel, Maleficent: Mistress of Evil. The horror zombie comedy stars the original Zombieland actors, Woody Harrelson, Jesse Eisenberg, Emma Stone, while the Maleficent second edition brings back the evil Angelina Jolie in the titular role on screen.
Catch Arnold Schwarzenegger in 'Terminator: Dark Fate' on November 1
The sixth installment in the Terminator franchise, Terminator: Dark Fate has Arnold Schwarzenegger back as T-800 "Model 101" / Carl, an aging Terminator. He's aptly supported by Linda Hamilton and Edward Furlong playing Sarah Connor and John Connor, respectively. Co-written and backed by James Cameron, this upcoming science fiction action film is set 27 years after the events of Terminator 2: Judgment Day (1991).
November 15 release date set for 'Ford v Ferrari'
In the latest Ford v Ferrari trailer, one of the most interesting things we see is the chemistry between its lead actors, Matt Damon and Christian Bale. A biographical drama and sports thriller, the film narrates the story of Carroll Shelby, played by Damon, who is tasked to build the Ford GT40, a new racing car. Bale plays his British driver, Ken Miles.
'Knives Out,' a November 27 release, pits Craig against Evans
The plot of this neo-noir black comedy crime film revolves around a family vacation gone wrong, after its patriarch dies under mysterious circumstances. Enter Detective Benoit Blanc, a master investigator, who puts every single family member under scanner. While Daniel Craig plays Blanc, our very own Steve Rogers/Captain America, Chris Evans plays Ransom Thrombrey, one of the members of this extended dysfunctional family.
'Jumanji: The Next Level' to see a December 13 release
Sequel to Jumanji: Welcome to the Jungle, 2017 outing, this film is the fourth installment of the Jumanji franchise. Jumanji: The Next Level brings back Dwayne Johnson, Karen Gillian, Kevin Hart and Jack Black as a group heading back into Jumanji to rescue their friend. Its filming began this January in Atlanta, New Mexico, Calgary, and Hawaii, and wrapped up by May.
'Star Wars: The Rise Of Skywalker': December 20 release
The final episode of the nine-part Skywalker saga, this JJ Abrams directorial will show the real fate of Rey (Daisy Ridley) and Kylo Ren (Adam Driver) after Luke Skywalker's death. It will feature the ancient conflict between the Jedi and the Sith reaching its climax, thus giving it a definitive end. It also shows remnants of the Resistance facing the First Order once again.