India's greatest architect, Charles Correa, passes away
India's greatest architect, Charles Correa, passes away
Jun 18, 2015, 07:54 am
2 min read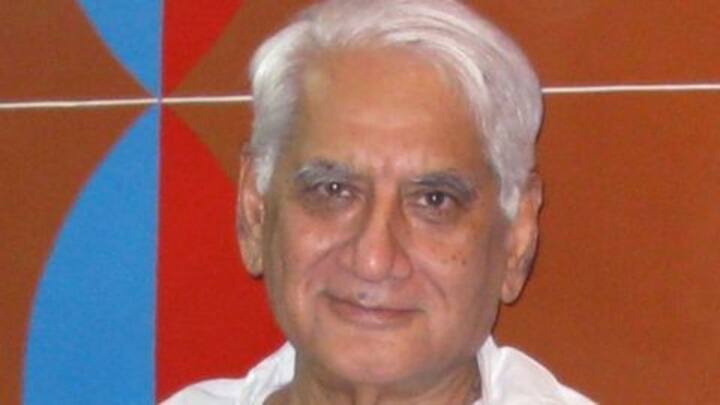 Charles Correa, the chief architect who conceptualised and built one of the world's largest urban spaces, Navi Mumbai, passed away at his residence in Mumbai on 16 Jun following a short illness. Founder of Urban Design Research Institute in Bombay, he innovated some unique ideas in urban development and affordable housing that could change the landscape of even the poorest townships of third-world countries.
Charles Correa was an Indian architect, activist, urban planner and theoretician, who was known for his modern architecture in post-independent India. Alumnus of University of Michigan and Massachusetts Institute of Technology, Correa practised in Mumbai but was known all over the world for his contemporary architectural designs. His career spanning over five decades saw numerous architectural projects in housing, urbanisation, workplaces etc.
Correa designed some of the most historically important and glorious museums and buildings in India including Mahatma Gandhi Memorial Museum in Ahmedabad, Madhya Pradesh's Legislative Assembly, Jawahar Kala Kendra in Jaipur and British Council in Delhi among others. His foreign ventures included MITs Brain and Cognitive Sciences Centre in Boston, The Champalimad Centre for the Unknown (Lisbon) and Parumala Church to name a few.
No glass buildings for Correa!
Charles Correa had sworn that he would never design a glass building because he never felt the need to and considered it to be a stupid concept.
Awards and Recognition for Correa
Charles Correa had been awarded Padma Shri in 1972 and Padma Vibhushan in 2006 by the Indian government for his accomplishments in architecture. He was awarded the Royal Gold Medal of 1984 by the Royal Institute of British Architects, 7th Aga Khan Award for Architecture for his design of the MP Legislative Assembly, the International Union of Architects Gold Medal, Japan's Praemium Imperiale etc.
Sadness all over Twitter on Correa's death!
People took to Twitter to express their grief and sadness over Charles Correa's death. @PMOIndia tweeted, "My deepest condolences on the passing away of the noted architect, Mr. Charles Correa. May his soul rest in peace: PM @narendramodi."