Coronavirus hits music festivals as Coachella postponed till October
Coronavirus hits music festivals as Coachella postponed till October
Mar 11, 2020, 03:48 pm
3 min read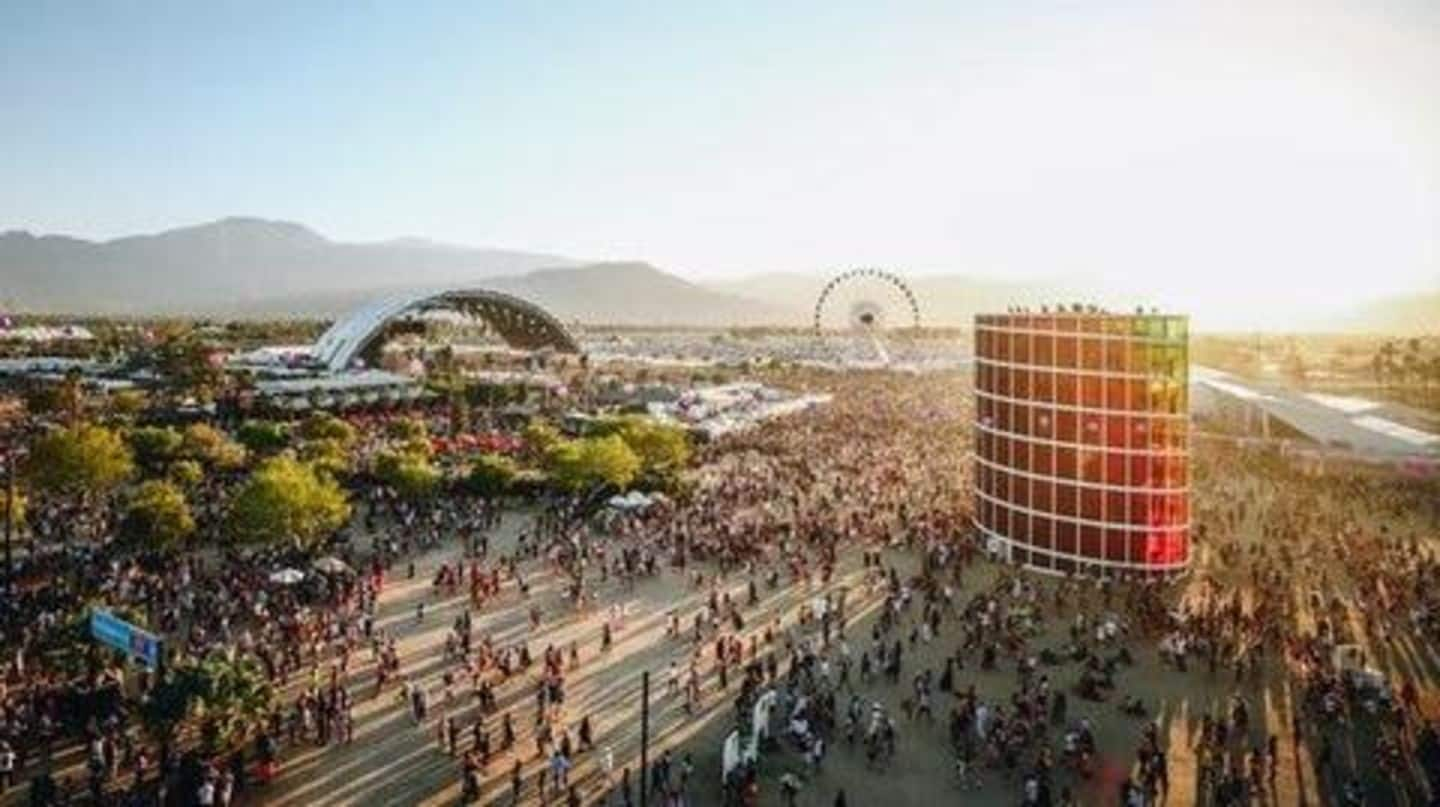 The panic over coronavirus outbreak is looming over art festivals and concerts, places that naturally invite large crowds and are potential threats for the spread of the deadly virus. Most recently, Coachella, an influential music and arts festival held annually in April in southern California, has been postponed until October. Notably, the COVID-19 disease has thus far claimed over 4,000 lives, globally.
Coachella and Stagecoach delayed for six months
The organizers of the Coachella Valley Festival announced the postponement on Tuesday, after days of speculation. Originally planned to be held over two weekends, April 10 to 12 and April 17 to 19, the popular fest will now take place from October 9 to 11 and October 16 to 18. Meanwhile, Stagecoach, a country music festival is also delayed and will happen on October 23-25.
However, there's no comment on a change in lineup
While there is no official comment about a change in lineup, the festival, held at Empire Polo Club in California's Indio, is expected to feature most of the acts that were originally planned for April. These include headliners Rage Against the Machine, Travis Scott and Frank Ocean. The festival was expected to draw 250,000 fans over its two-weekend period.
The Riverside County has declared a public health emergency
While announcing the re-scheduling, Goldenvoice, the festival's promoter said, "While this decision comes at a time of universal uncertainty, we take the safety and health of our guests, staff, and community very seriously." It should be noted that Riverside County, which encompasses the Coachella Valley, announced a public health emergency on Sunday. The county reportedly has six cases of coronavirus so far.
Carlos Santana, Zac Brown Band also canceled scheduled outings
However, this is not the first or last case of a music festival getting affected due to the coronavirus scare. In fact, the move to postpone Coachella came on the same day when American-Mexican guitarist Carlos Santana, Zac Brown Band, and pop group Pentatonix canceled impending concerts, citing concerns over the virus. Similarly, the 34th annual South by Southwest festival has also been scrapped.
Miley Cyrus, Pearl Jam, Madonna also called off shows
Meanwhile, other singers and performers who have had to cancel or postpone their shows in the US or other places due to coronavirus include names such as Miley Cyrus, Pearl Jam, Madonna, Ciara, BTS, Khalid, Mariah Carey, and Green Day.
The coronavirus outbreak, that originated in the Chinese city of Wuhan last year, has so far killed more than 4,000 persons around the world, with over a lakh being affected. Meanwhile in India, the number of confirmed cases now stands at 62, with two fresh cases being reported on Wednesday. The symptoms of the disease include fever, dry cough, breathing issues, and fatigue.