After canceling trip due to coronavirus, Deepika cheers for PFW
After canceling trip due to coronavirus, Deepika cheers for PFW
Mar 04, 2020, 02:58 pm
2 min read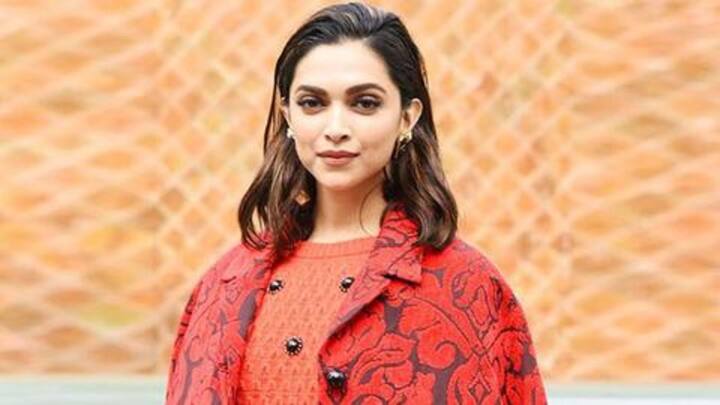 Deepika Padukone says she is 'absolutely bummed' after she had to cancel her trip to France to attend the Paris Fashion Week 2020, thanks to coronavirus scare in the country. However, that did not stop the actor from cheering for designer Nicolas Ghesquiere and his luxury fashion label Louis Vuitton, the brand Deepika was to represent at the coveted fashion event.
Absolutely bummed, Deepika wrote on her Instagram story
Last night, Deepika took to her Instagram story to share several pictures from Louis Vuitton's campaign from the event. On one of the pictures, Deepika wrote, "Absolutely bummed that I cannot make it but cheering for you from the sidelines. This one is going to be incredible. Love you guys." The Paris Fashion Week 2020, that commenced on February 24, concluded on Tuesday.
Deepika's spokesperson earlier informed she wouldn't attend the event
Earlier, Deepika's spokesperson had informed that she wouldn't attend the Fashion Week, due to the virus. "Deepika was scheduled to travel to France to attend Louis Vuitton's FW2020 show at the ongoing Paris Fashion Week but has had to cancel her trip with news coming in that the coronavirus epidemic has now entered a new stage in France," they had told IANS.
The coronavirus outbreak has claimed over 3,200 lives
The coronavirus outbreak, that originated in the Chinese city of Wuhan last year, has claimed over 3,200 lives around the world, with more than 93,000 being affected. In India, the government has confirmed a total of 28 cases of coronavirus, so far. The symptoms of the disease include fever, dry cough, breathing issues, and fatigue.
Deepika will soon star in '83' alongside husband Ranveer
Coming back to Deepika, the actor has been a part of many international fashion events around the globe. In fact, Deepika recently scripted history as she became the first-ever Indian actor to feature in a global campaign of Louis Vuitton. Separately, on the work front, Deepika is all set to star alongside husband Ranveer Singh in Kabir Khan's upcoming sports-drama 83.