Model gets her eyeballs tattooed black, loses eyesight
Model gets her eyeballs tattooed black, loses eyesight
Mar 04, 2020, 12:41 pm
2 min read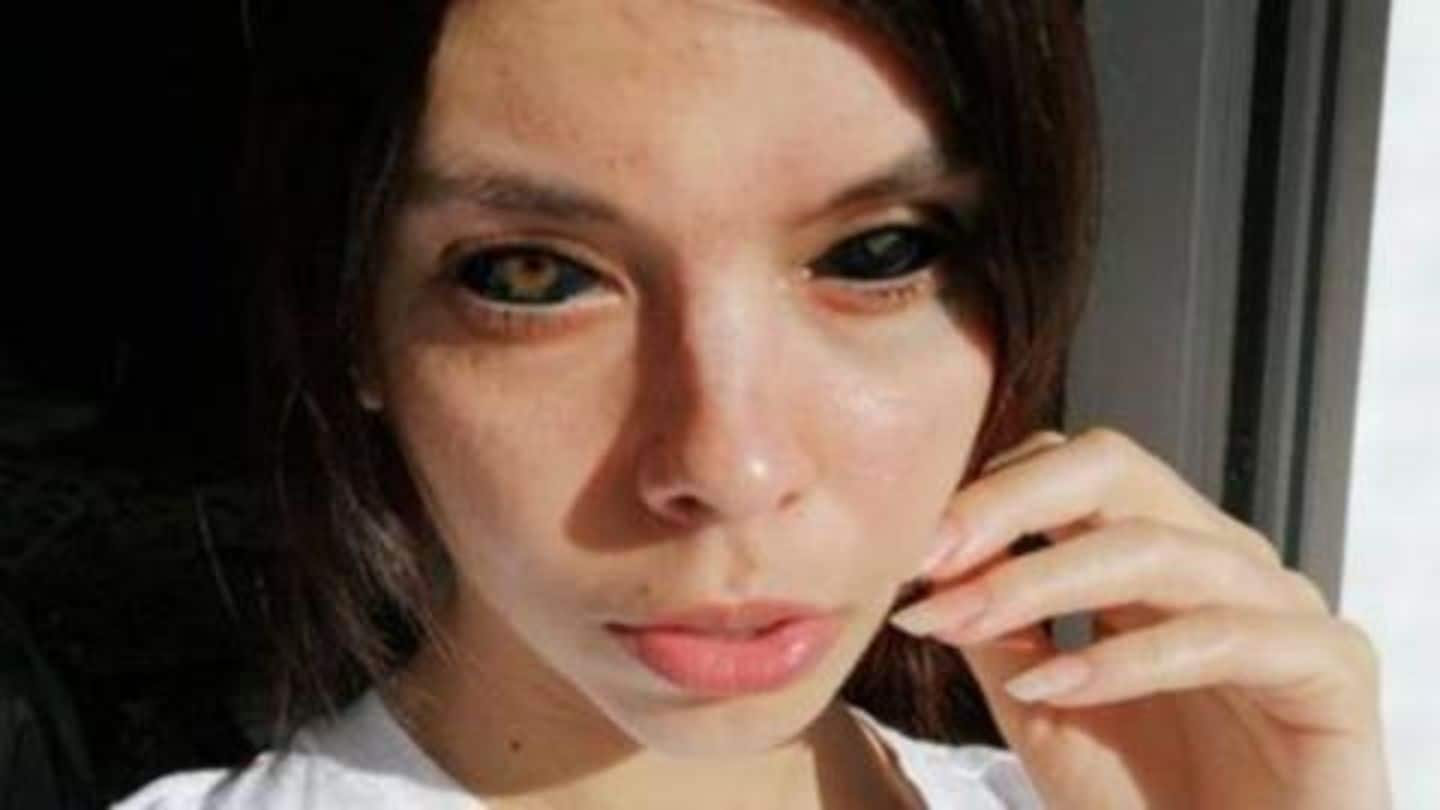 A model in Poland has gone blind in one eye and will soon lose sight in the other one, after an attempt to get her eyes tattooed turned into a nightmare. Aleksandra Sadowska (25) underwent the tattoo procedure in 2016 as she wanted to emulate the look of popular Polish rapper Popek, who is famous for getting the whites of his eyes dyed.
After the procedure, Aleksandra complained of eye pain
Soon after the procedure, Aleksandra complained of sharp pain in her eyes, however, her tattoo artist, identified as Piotr A, told her that the sensation was normal and advised her to take painkillers. But Piotr's advice did not do Aleksandra any good, and she has been left 'completely blind' in her right eye. Reportedly, the model is rapidly losing sight in her left eye.
Tattoo artist made several mistakes while carrying out procedure
According to a report in Daily Mail, subsequent investigation revealed that the tattoo artist had made serious mistakes while carrying out the procedure, including using body ink meant for tattooing the skin, which should ideally not come in contact with eyes. "There is clear evidence that the tattoo artist did not know how to perform such a delicate procedure," Aleksandra's lawyers told local media.
Aleksandra has undergone several procedures to restore eyesight
So far, Aleksandra has reportedly undergone three procedures to restore her eyesight. However, doctors says that there is no hope of her regaining sight, as the dye has now reached her tissues. "Unfortunately, for now doctors do not give me much optimism for improvement. The damage is too deep and extensive. I'm afraid I will be completely blind," Aleksandra said, according to The Mirror.
Piotr now faces up to three years in prison
Meanwhile, the tattoo artist has been charged with unintentionally severely disabling Aleksandra. He now faces a punishment of up to three years in prison. Piotr has since denied the charges, however, he is expected to appear in court soon.
Rapper Popek lost 30% eyesight after the procedure
Still pretty uncommon, eyeball tattoos, also called scleral tattoos, are a form of body modification where ink is injected into the white part of a person's eyes to permanently dye it a new color. However, as is clear, the procedure could lead to short-term or permanent blindness. In fact, Aleksandra's inspiration Popek reportedly admitted that his eyesight permanently deteriorated by 30%, post the procedure.