Mumbai: Rajinikanth's 'Kaala' released; even rain couldn't dent fans' spirit
Mumbai: Rajinikanth's 'Kaala' released; even rain couldn't dent fans' spirit
Jun 07, 2018, 11:42 am
2 min read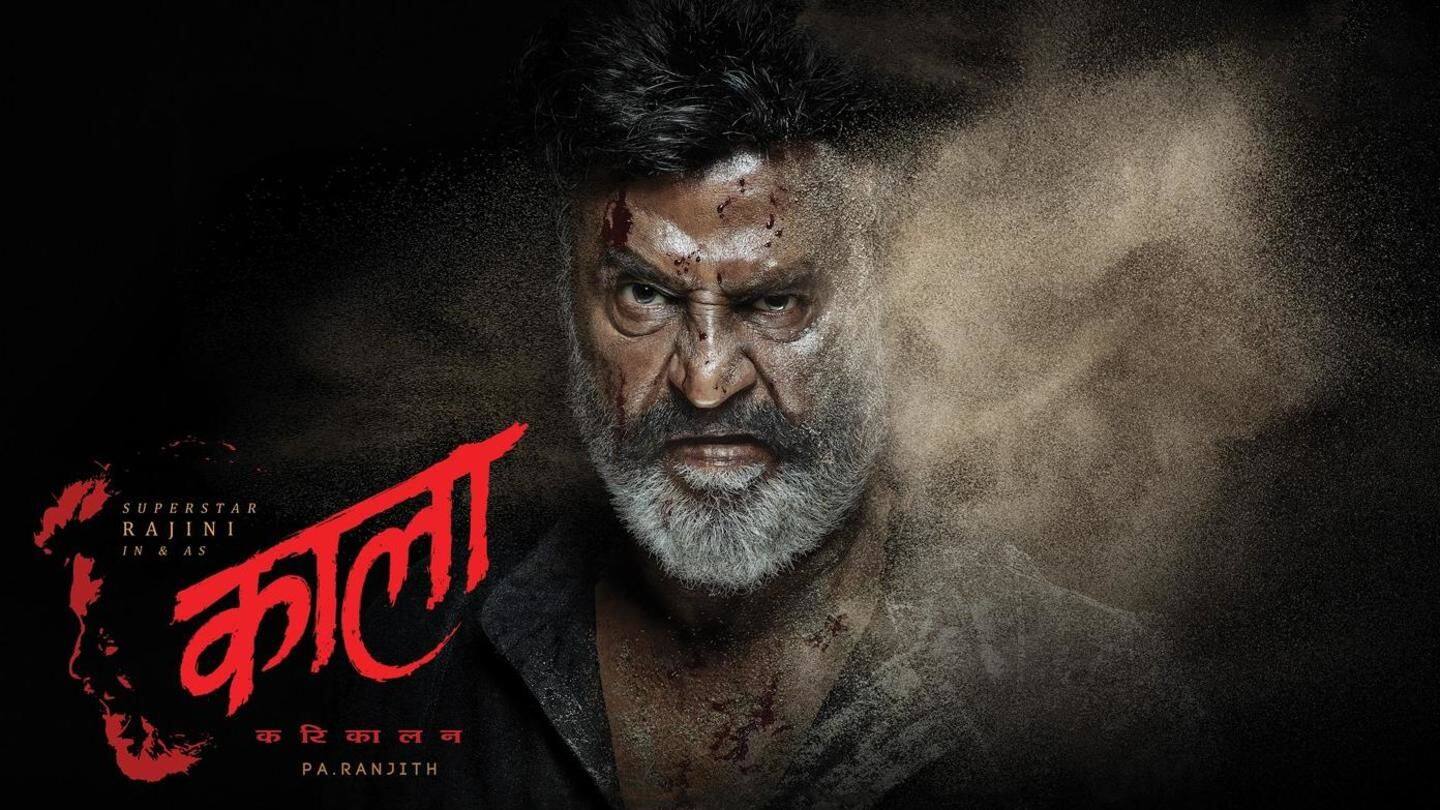 Neither rain nor the early morning chill could dent the spirit of Rajinikanth fans who came in large numbers to watch the superstar's latest "Kaala" first-day first show in Mumbai. Rajini loyalists started streaming into one of the multiplexes from 12am, holding their special "fans only" tickets. By 5am, around 1,000 fans arrived. For security reasons, three police jeeps were stationed outside the venue.
Men, women dressed in traditional attires
Mumbai rains tried to put a dampener on what could inarguably be called a festival but failed to match the frenzy of ardent Thalaivar fans. Men were dressed in suits, blazers, and traditional lungi, and the women draped in saris with "gajra-adorned" hair. Over 50 women, dressed in traditional south Indian yellow sari, walked from a temple to the theater.
Rajini sir not a star, he is God: A fan
"Rajini sir is not a star, he is our God. I inherited my love for him from my parents. They will be proud of me," said a 20-year-old fan from Tamil stronghold of Dharavi who arrived at midnight to catch the first show with friends.
What did fans do to show their love for Rajini?
Fans with Rajinikanth's portrait painted on their chests and some even replicating his "Kaala" look - black shirt, black lungi, and a white beard gathered near the 67ft poster of the actor, which was garlanded, signaling the beginning of the day and the film's first show. "The poster is 67ft because Rajini is 67-years old," a member of the Rajini fan club said.
Rajinikanth's film is a blessing, says fan
When pointed out that the collection of his last few films have not matched to the stardom the actor enjoys, the fan replied, "Can anything ever hurt God? Nothing. His films are our blessings." Directed by Pa Ranjith, "Kaala" features Rajinikanth as a powerful don living in the slums of Dharavi. The film also features Nana Patekar, Huma Qureshi, and Anjali Patil.