My marriage didn't end because of cheating, clarifies Miley Cyrus
My marriage didn't end because of cheating, clarifies Miley Cyrus
Aug 23, 2019, 08:14 pm
3 min read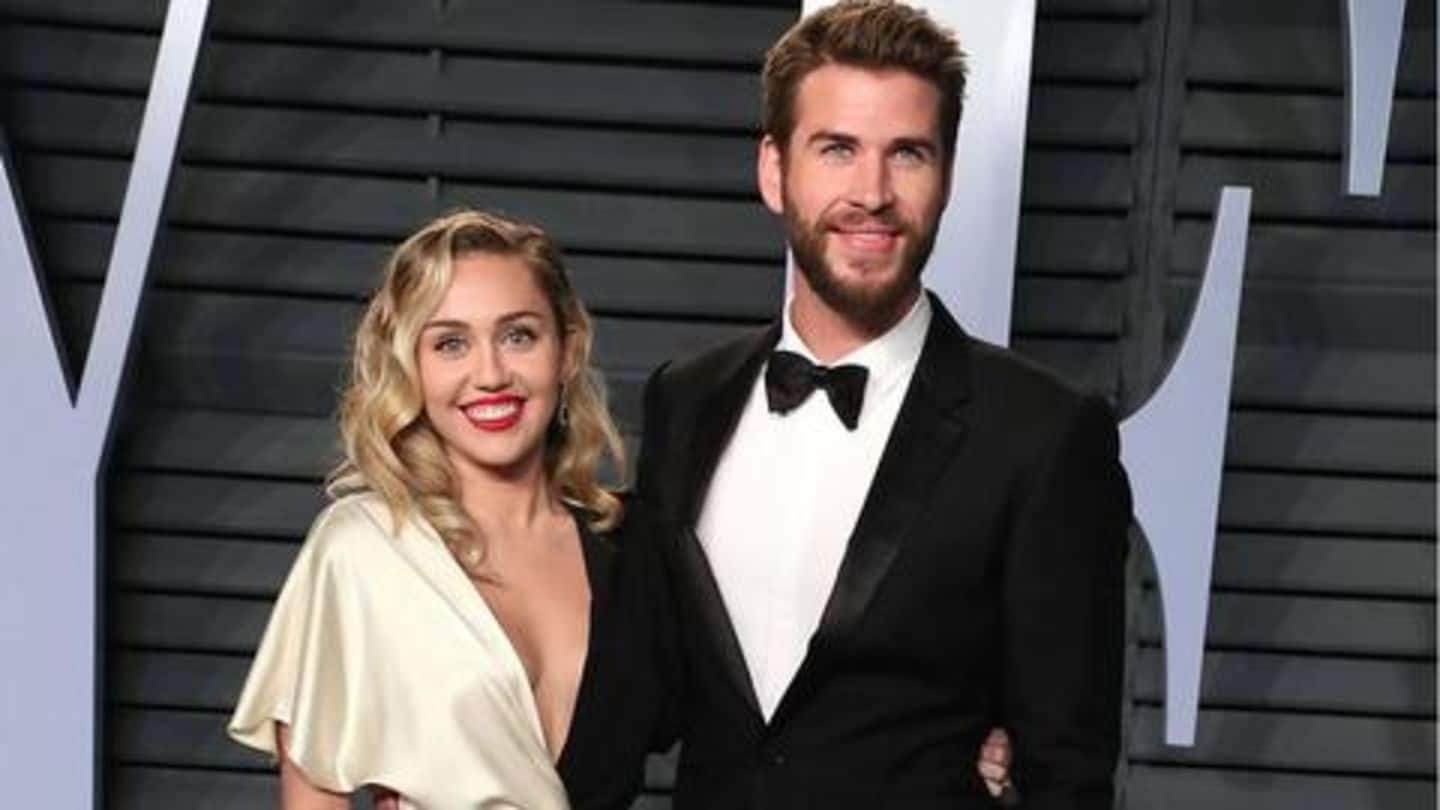 A day after actor Liam Hemsworth filed for divorce from Miley Cyrus, rumors have been rife that the singer cheated on her soon-to-be ex-husband. However, Miley slammed these speculations through an elongated Instagram post, in which she wrote, "I can admit to a lot of things but I refuse to admit that my marriage ended because of cheating. I love Liam and always will."
Don't have any secrets to uncover here, says the singer
Miley said people can call her a lot of things, like "a twerking, pot-smoking, foul-mouthed hillbilly," but she isn't a liar. "What I cannot accept is being told I'm lying to cover up a crime I haven't committed," the 26-year-old emphasized. She also highlighted that she doesn't "have any secrets to uncover here," as she has "grown up in front of you."
Miley admitted to cheating in her previous relationships
"I've nothing to hide," she continued, while slowly listing her adventures one by one, like advocating for weed, experimenting with drugs and even cheating in her relationships when she was young. "I got kicked off hotel Transylvania for buying Liam a penis cake for his birthday. I swung on a wrecking ball naked," she recalled. However, she has "learned from every experience," she said.
"I had to make a healthy decision for myself"
"I am not perfect, I do not want to be, it's boring. But the truth is, once I and Liam reconciled, I meant it, and I was committed," Miley said. Stressing on how she still loves the actor, the Hannah Montana star said that "at this point I had to make a healthy decision for myself to leave a previous life behind."
You can read Miley's official statement here
Liam wishes Miley "nothing but health and happiness"
Meanwhile, Liam, who announced his separation a few days back, wished Miley "nothing but health and happiness." The 29-year-old took to Instagram to confirm the news, while requesting privacy from media. "This is a private matter and I haven't made, nor will I be making, any comments to any journalists or media outlets. Any reported quotes attributed to me are false," Liam had stated.
Actor announces his separation from Miley on Instagram
Miley had called off her engagement with Liam in 2013
For the uninitiated, Liam and Miley got married in December 2018, after dating each other for a decade. The couple had first met on the sets of 2009 release, The Last Song. Notably, in their relationship of ten years, they had parted ways several times. In fact, Miley, who got engaged to Liam in 2012, had called off their engagement a year later.