Sonam explains the definition of nepotism, gets it wrong herself
Sonam explains the definition of nepotism, gets it wrong herself
Sep 14, 2019, 05:28 pm
3 min read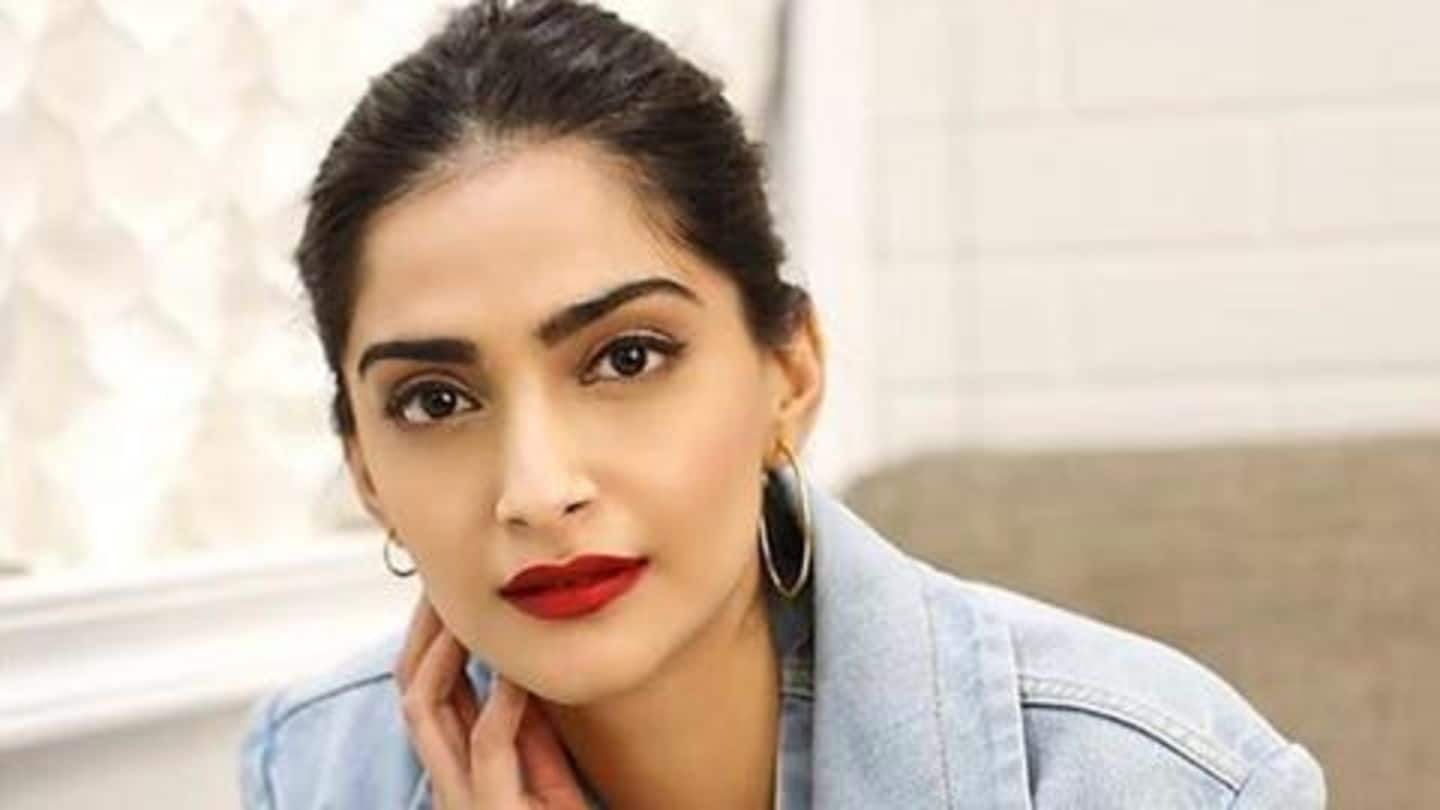 Ever since Kangana Ranaut called Karan Johar the flag-bearer of nepotism on his chat show, the entire industry has been beaming with opinions on the subject. Recently, Sonam Kapoor, daughter of superstar Anil Kapoor, gave a different spin to this debate. She said that coming from a filmy family is as much a responsibility as privilege. What she said thereafter made little sense, though.
We shouldn't take our father's hard work for granted: Sonam
In her recent interaction with Zoom TV, Sonam said she is grateful to the family she hails from, and the hard work her father Anil did in his life. However, she emphasized that she can't take his legacy for granted. "I think our fathers have worked very hard to give us everything. So, we shouldn't take that for granted," Sonam said.
Working as Anil's daughter is a huge responsibility: Sonam
But at the same time, the Neerja actress believes that it will be a huge disrespect to her father's hard work if she doesn't "use what my father has worked so hard for, for me." Explaining further, Sonam stated that it's certainly a "huge responsibility" to leave a mark in the industry as Anil's daughter, as there will be comparisons and expectations.
"There is always be something that you have to prove"
"There is always going to be a comparison, it is always going to be living up to someone's expectations, there's always be something that you have to prove," the Veere Di Wedding actress said, while explaining the plight of being a star kid.
"Lot of people using nepotism without looking at its meaning"
Meanwhile, Sonam also believes people don't understand the meaning of nepotism. "If you actually understand the meaning of nepotism, it means getting a job through a relative or a friend that you don't deserve. So, a lot of people are using it without looking at its meaning in a dictionary or Wikipedia," she mentioned. "Don't deserve" bit is your imagination, Ms. Kapoor.
"My father doesn't even give my number to anyone"
Talking about her father, Sonam says that he does not recommend his kids for any project. "Even today my dad, when he gets a call for me or someone says that you know I have an idea for your son, then he is like I do not deal with it. My father does not even give my number to anyone," she concluded.
Sonam is looking forward to 'The Zoya Factor' release
As of now, the 34-year-old actress is looking forward to the release of her movie, The Zoya Factor opposite Dulquer Salmaan. Helmed by Abhishek Sharma, the movie is said to be loosely based on Anuja Chauhan's novel, and will release on September 20.