'The Sky Is Pink' received overwhelmingly at TIFF, Priyanka teary-eyed
'The Sky Is Pink' received overwhelmingly at TIFF, Priyanka teary-eyed
Sep 14, 2019, 04:09 pm
2 min read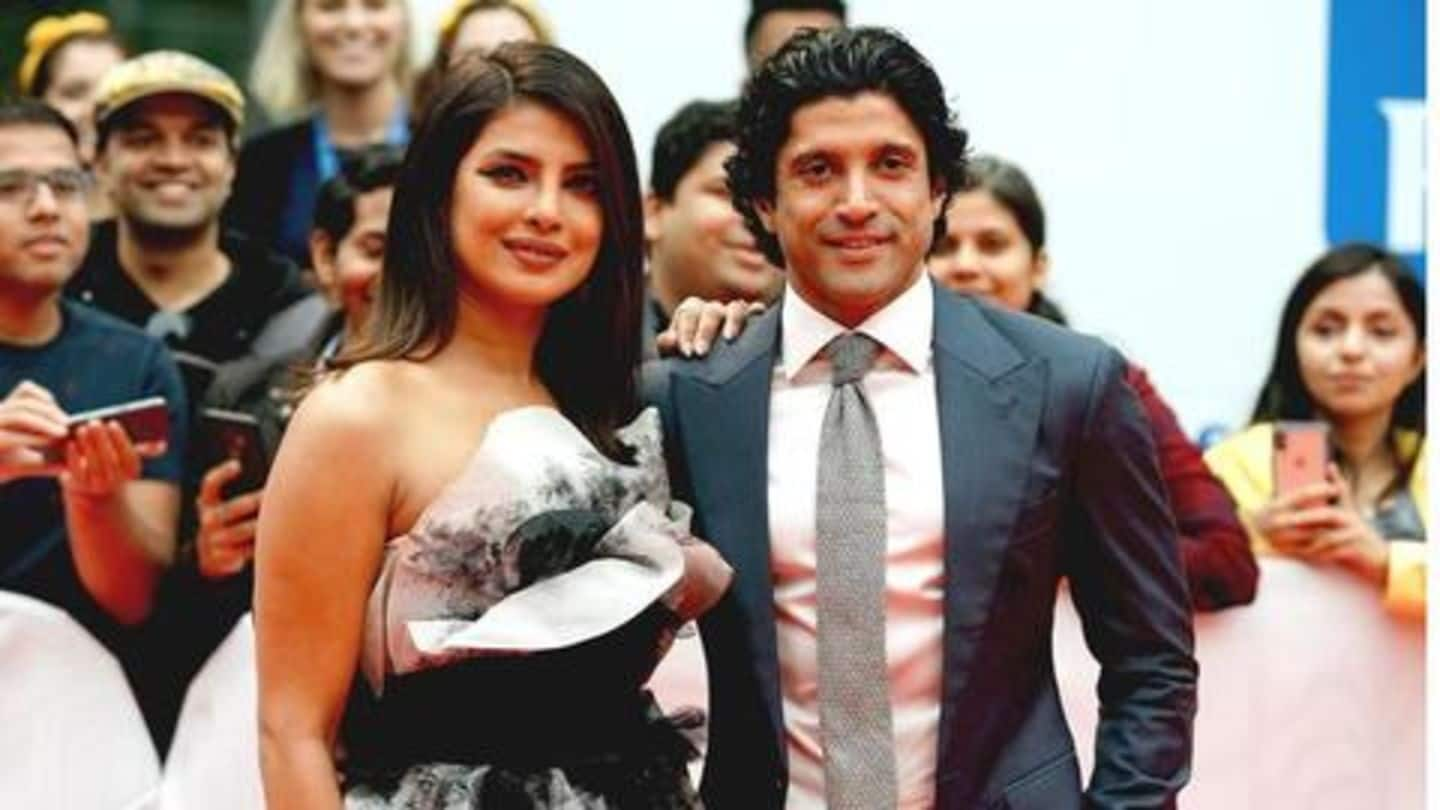 Priyanka Chopra and Farhan Akhtar's The Sky Is Pink was premiered at the prestigious Toronto International Film Festival 2019 (TIFF) last evening. And while it was an exhilarating moment for the entire cast, the standing ovation their movie received post the premiere was an icing on the cake. Overwhelmed with the response, Priyanka was seen getting emotional and wiping her tears. Here's more.
Priyanka gets emotional, hugs director Shonali Bose, co-star Farhan Akhtar
A video from the premiere surfaced online where the cast of the movie can be seen rejoicing the response the film garnered at TIFF. Amid the happy faces, Priyanka is seen getting teary-eyed, as she hugs director Shonali Bose and co-star Farhan post the premiere.
This is the moment we are talking about
"Was looking forward to a movie as immersive as this"
To note, The Sky Is Pink is quite important to Priyanka, as it'll mark her much-awaited Bollywood comeback after three years. She was last seen in Jai Gangaajal. Also, it happens to be her first Hindi production. Talking about the movie, Priyanka stated, "I was looking forward to a movie as immersive as this. You need time to prepare for a movie like this."
Was a hard juxtaposition of real life for me: Priyanka
TSIP chronicles the emotional relationship of Aditi and Niren Chaudhary over 25 years. It's being told by their teenage daughter, Aisha Chaudhary, who was diagnosed with a terminal illness, and sadly succumbed to it later. Priyanka plays Aditi in the movie, and shooting for it was "a really hard juxtaposition of real life" for her, as she got married at the same time.
"Was initially a bit intimidating to work with Farhan, Priyanka"
Meanwhile, Shonali is all praises for Priyanka and Farhan for having their trust in her for the movie. "It was initially a bit intimidating to work with them. I felt conscious, but the two actors surrendered completely and trusted me," she stated. Apart from Priyanka and Farhan, TSIP also stars Zaira Wasim and Rohit Saraf in lead. The movie will release on October 11.