Telugu actor-YouTuber Dolly D Cruze/Gayathri (26) killed in car crash
Telugu actor-YouTuber Dolly D Cruze/Gayathri (26) killed in car crash
Written by
Aishwarya Ragupati
Mar 21, 2022, 03:47 pm
2 min read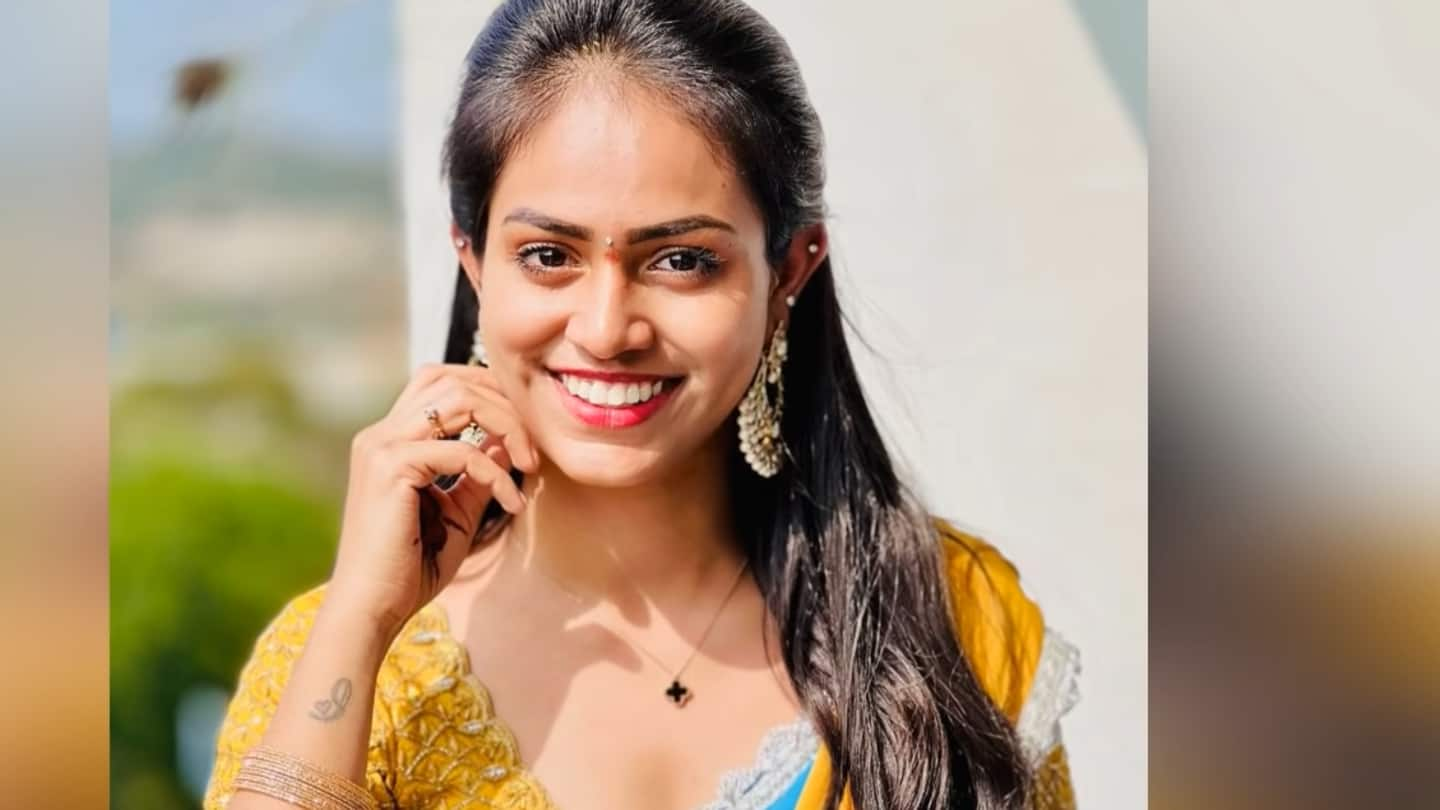 YouTuber and Telugu actor Dolly D Cruze—popularly known as Gayathri—has lost her life in a road accident. She was 26. She and her friend were returning from a Holi party on Friday (March 18) in a car when the mishap took place. Their vehicle reportedly lost control and crashed into a divider, and Gayathri was killed on the spot. May she rest in peace!
Other fatalities: Gayathri's friend, a pedestrian
According to media reports, the tragic incident happened in Hyderabad's Gachibowli. Gayathri's friend, who was behind the wheels, had suffered grievous injuries in the accident. He was immediately rushed to a nearby hospital but could not make it and was declared dead. Reports suggest another 38-year-old woman, a pedestrian, also lost her life in the unfortunate accident as she was crushed under Gayathri's car.
News was revealed by Gayathri's co-star
The news of Gayathri's demise was shared by actor Surekha Vani, who had shared screen space with her on Madam Sir Madam Anthe, a web series. Along with sharing a photo of Gayathri on Instagram, Vani also wrote a heartfelt condolence message. "How could you leave this mom..! Had really best times together..! Still I can't believe this..! (sic)" a part of it read.
Here's more on what Vani wrote
"Can u pleeee Come back soon ra will have a nice party..! Heyy lot to share..! Many more to do together..! Come raa come..! This is not time to go itz too early to leave us..! I dnt wana miss u..! Tcre..! Love u forever..! @dolly_d_cruze (sic)," Vani pleaded in her post. Vani played the role of Gayathri's mother in Madam Sir Madam Anthe.
As soon as this news surfaced, Gayathri's admirers poured in condolence messages online, while expressing shock at the incident with some even wondering how the accident took place. No details about the cause of the accident have been officially revealed yet. Apart from the web series, Gayathri is also known for her YouTube channel Jalsa Rayudu.