'Runway 34' trailer: Ajay Devgn, Amitabh Bachchan lead aviation thriller
'Runway 34' trailer: Ajay Devgn, Amitabh Bachchan lead aviation thriller
Written by
Shreya Mukherjee
Mar 21, 2022, 02:32 pm
2 min read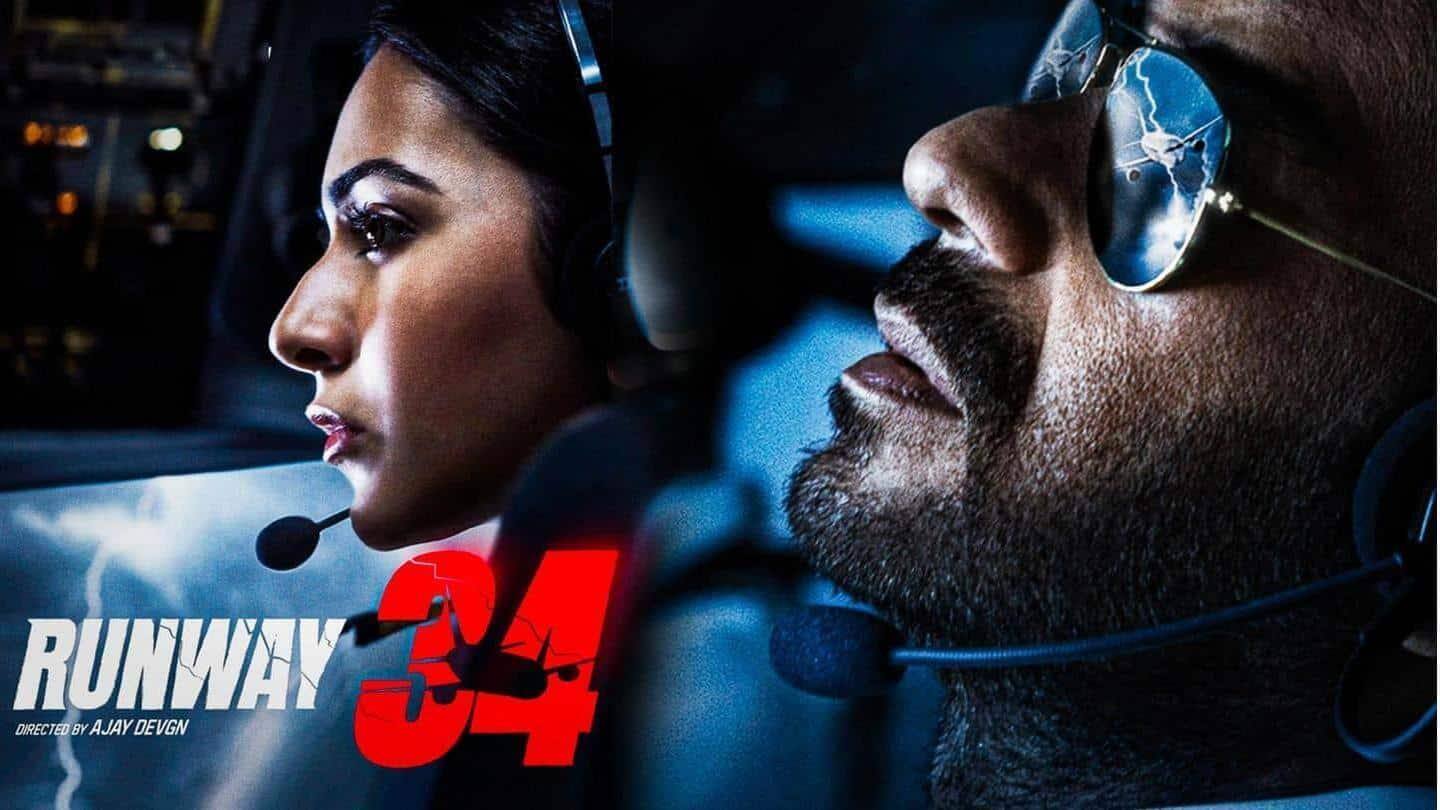 Actor and director Ajay Devgn dropped the trailer for his third directorial, Runway 34, on social media on Monday. Playing a charismatic and righteous pilot, Devgn is joined by Rakul Preet Singh and Amitabh Bachchan in this aviation thriller flick. The trailer promises a stylish opening paired with a thrilling climax, set around the mid-air scare of an airplane. Here's a breakdown.
What does the trailer show us?
The clip begins with an introduction to Captain Vikrant Khanna (Devgn), who is a flying prodigy and cocky by nature. In a non-linear fashion, we also see Khanna getting ready to fly the plane that steers off from its destined path. Singh's Tanya is Khanna's co-pilot during this incident and both seemingly get grilled for whatever happened that day 35,000 feet above the ground.
Big B's Narayan Vedant will uncover the truth
The consequences of the flight that went off a "mysterious trajectory" get investigated by a tenacious Narayan Vedant (Bachchan). As per the sequences, it seems both Khanna and Tanya will be part of a disciplinary panel, and the film will try to figure out whether they were responsible for the mid-air scare. Boman Irani appears in some scenes, most likely playing a negative role.
Notably, while dropping the teaser for the film, Devgn had announced last week that the trailer will be released on Monday. Till now, all the promotional material has assured us that we will get top-notch cinematography and graphics from this film. For the unversed, Runway 34, previously known as MayDay, is based on a real incident of a 2015 Doha-Kochi flight.
Presented by Ajay Devgn Ffilms (ADF), Runway 34 is a Panorama Studios release. Zee Cinemas and Amazon Prime Video are also backing the project. Reports suggested the film will land on Prime Video after its theatrical run. Zee's television channels might pick up its satellite rights. But before that, Runway 34 will clash with Tiger Shroff's much-anticipated action flick Heropanti 2 on April 29.