Game of Thrones breaks records!
Game of Thrones breaks records!
Sep 19, 2016, 06:54 pm
2 min read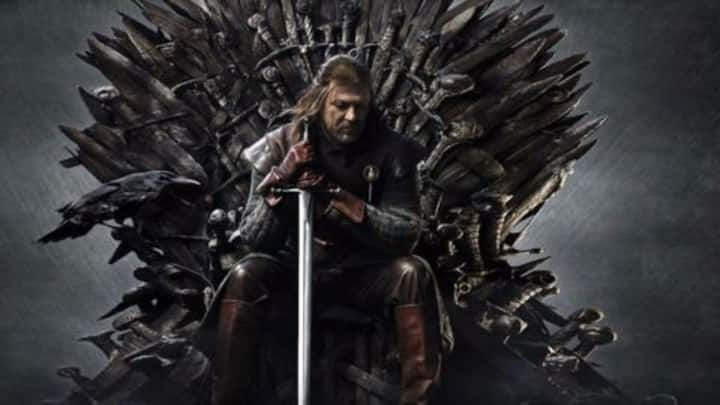 Game of Thrones, the fantasy drama series, has broken records for the highest number of Emmy Awards ever won by a fictional series. At the 2016 Emmy Awards, Game of Thrones took home 12 trophies bringing their total wins up to 38 beating the earlier record held by Frasier, with 37 wins. Let's take a look at some of the highlights of the night.
India's Priyanka Chopra at the Emmys
Priyanka Chopra, Indian Bollywood actor and lead of Quantico, turned presenter at the 68th Emmy awards. Along with Tom Hiddleston, Chopra co-presented an award to Susanne Bier for directing a limited series for 'The Night Manager'.
Shows that dominated 68th Emmy Awards
Veep, a satire on American Presidential elections, dominated the comedy category. Protagonist Julia Louis-Dreyfus won the best comedy actress for the fifth time. Crime drama 'The People v O.J. Simpson' scored nine wins in the limited series category including best lead actor and actress and supporting actor. Game of Thrones won 12 awards including best writer, director and best show in the drama category.
Nominated massively but no wins!
Netflix's flagship show, House of Cards, had been nominated in 13 categories and yet didn't record a single win. Protagonists Robin Wright and Kevin Spacey have yet to win. Silicon Valley was the the most nominated comedy series with 11 nominations yet didn't win a single Emmy this time around. Fargo, a comedy drama series, with a massive 18 nominations went home empty-handed.
Unexpected wins of the night
Orphan Black's lead actress, Tatiana Maslany plays a series of clones. Despite the show lacking visibility, Maslany's unique work was applauded by audiences and critics alike and won her an Emmy for "Outstanding Lead Actress in a Drama Series." Australian actor Ben Mendelsohn of Bloodline won best supporting drama actor and wasn't tipped to win given the significantly reduced screen time in season two.
Since 1993, Dame Maggie Smith received nine Emmy nominations and won thrice however has never attended the Emmys. Host Jimmy Kimmel's umbrage led to a new rule: if the winner wasn't present to collect, the award would go to next person on the list!