'Family Time With Kapil Sharma' opens on a disappointing note
'Family Time With Kapil Sharma' opens on a disappointing note
Mar 26, 2018, 12:13 pm
2 min read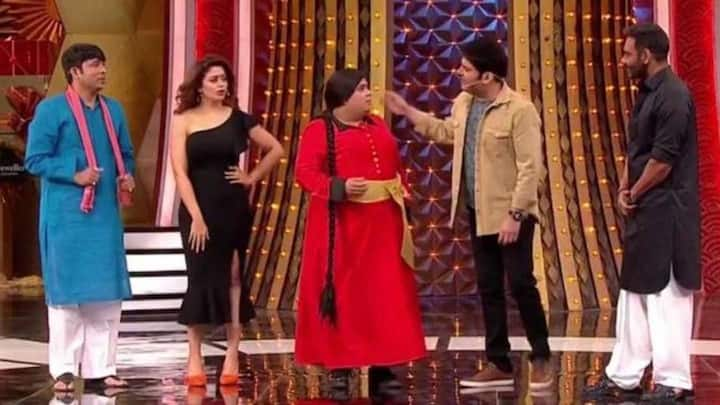 Kapil Sharma finally returned to the television screens with his brand new show titled 'Family Time With Kapil Sharma'. The much-hyped show had the excitement levels at an all-time high as the fans were keenly awaiting their favorite comedian to take them on a laugh riot. However, Kapil did not manage to deliver as per expectations. Here's our take.
Kapil's antics do not seem funny anymore
Like his previous shows, the comedian once again relied on making fun of his cast members to evoke laughter. While it worked fine the first two times, his jokes seemed stale and not funny anymore in 'Family Time With Kapil Sharma'. The TV star needs to reinvent himself and bring something new to the table.
Kiku Sharda, Chandan Prabhakar could not offer anything new
One of the major let downs of the pilot episode were the acts by Kiku Sharda and Chandan Prabhakar. While Kiku once again resorted to playing a woman and be ridiculed by the host, Chandan went back to being the poor guy who everybody makes fun of. Now, the audience has seen such acts innumerable times and expect more from the talented duo.
The format was not engaging enough
'Family Time With Kapil Sharma' boasts of a slightly different format from Kapil's last TV outings. He has tried to pitch it as more of a game-show. But, given that Kapil is identified as a stand-up comedian first, the audience might take some time to adjust to the modification. We could only hope that the show gets better with its every episode.