#ComicBytes: Five of the best Batman comic books ever created
#ComicBytes: Five of the best Batman comic books ever created
Written by
Siddharth Tyagi
Oct 02, 2019, 12:57 pm
3 min read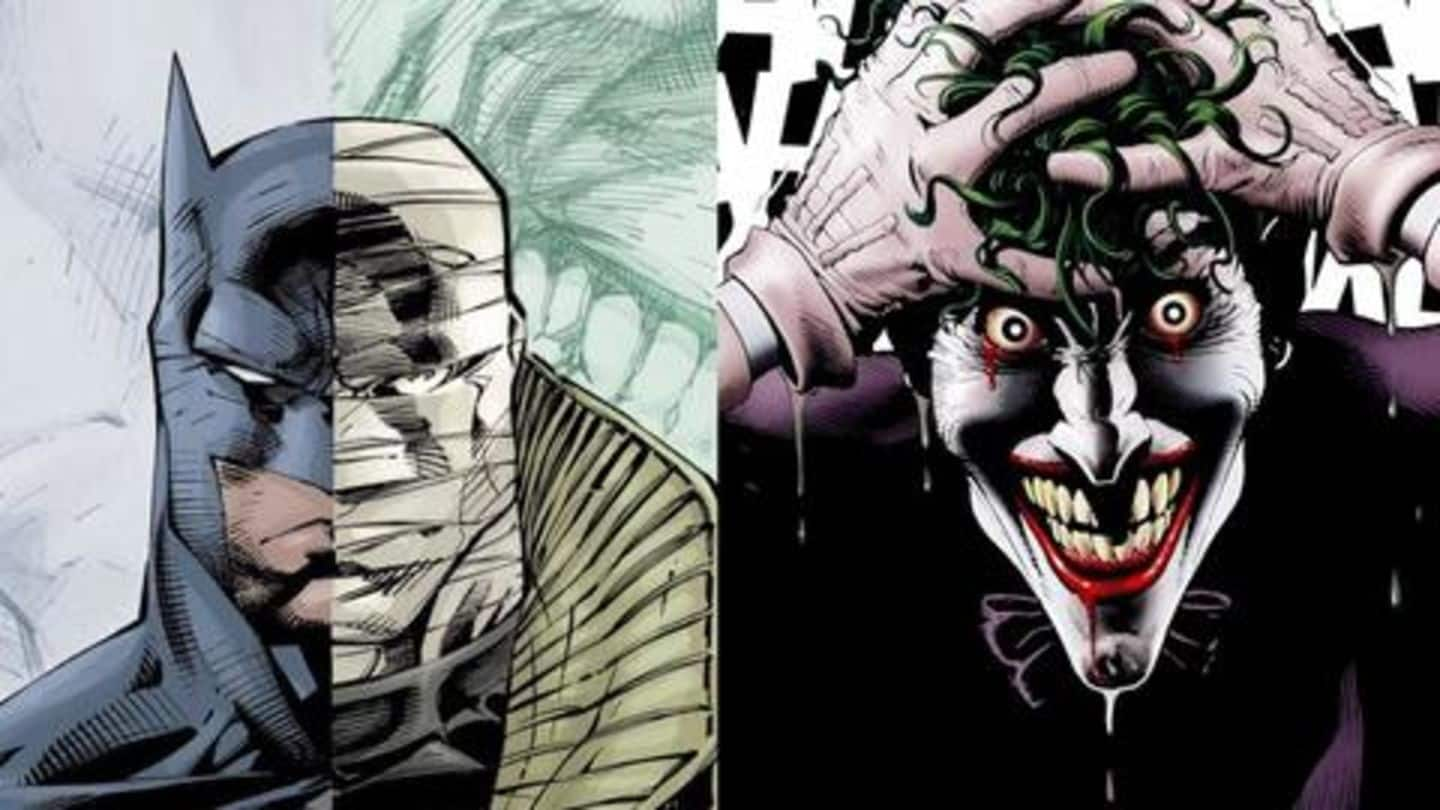 Batman has had an illustrious life. Revered by many as a messiah and feared by even the most heinous criminals, he has always done the right thing, no what matter the cost. Thousands of comics have captured his journey from being a scared little child to 'The Dark Knight of Gotham', but a few have been especially vital. Here are five such stories.
'A Death in the Family': Despair and sadness galore
Dick Grayson was the perfect Robin but he quit being a mere sidekick to explore more options. Batman took in the street-smart Jason Todd but unfortunately, his birth mother betrayed him and sold him out to Joker who killed him by beating him up with a crowbar. His death changed Batman's personality and he became reclusive. Jason later reappeared as the anti-hero Red Hood.
'The Killing Joke': Joker's probable origin
This one is more of a Joker story than a Batman one. Alan Moore and Brian Bolland's The Killing Joke explores Joker's probable origin and features him tormenting Jim Gordon and graphically paralyzing Barbara Gordon/Batgirl. It has a movie adaptation as well but I'd recommend reading the comic book. Interestingly, several fan theories suggest that Batman kills Joker in this one.
'Year One': A significant landmark for Batman and his origin
Batman's origin has been explored a number of times in various media but Frank Miller's Year One does it better than anything else. The 1987 comic book is dark, meaningful, and is considered a timeless classic. It explores the dynamics between Bruce Wayne and James Gordon and boasts of some groundbreaking artwork in a story that features Gordon (not Batman) as the main protagonist.
'The Dark Knight Returns': Another gem by Frank Miller
The Dark Knight Returns is arguably the darkest Batman story ever told. It features a retired Batman in a future crime-infested Gotham. Batman is forced to return to the streets with a new Robin, Carrie Kelley, to fight a street-gang called 'Mutants'. The story culminates with a mind-boggling confrontation between Batman and Superman. A (surprisingly faithful) animated adaptation of the story released in 2013.
The most iconic Batman vs Superman quote ever uttered
"I want you to remember, Clark. In all the years to come, in your most private moments, I want you to remember, my hand, at your throat, I want you to remember, the one man who beat you." -Batman in The Dark Knight Returns.
'Hush': One of the most interesting Batman stories ever told
Jeph Loeb and Jim Lee's 12-issue comic series gets more engaging with every page. Batman: Hush features almost all the iconic Batman villains and even has a great Batman vs Superman fight. From exploring Batman's romantic relationship with Catwoman to introducing a villain as clever as Bruce Wayne, it does everything just right. An animated adaptation of the story will release this year.