Man absconds with Frances McDormand's Oscar; held
Man absconds with Frances McDormand's Oscar; held
Written by
Mudit Bhatnagar
Mar 06, 2018, 02:29 pm
2 min read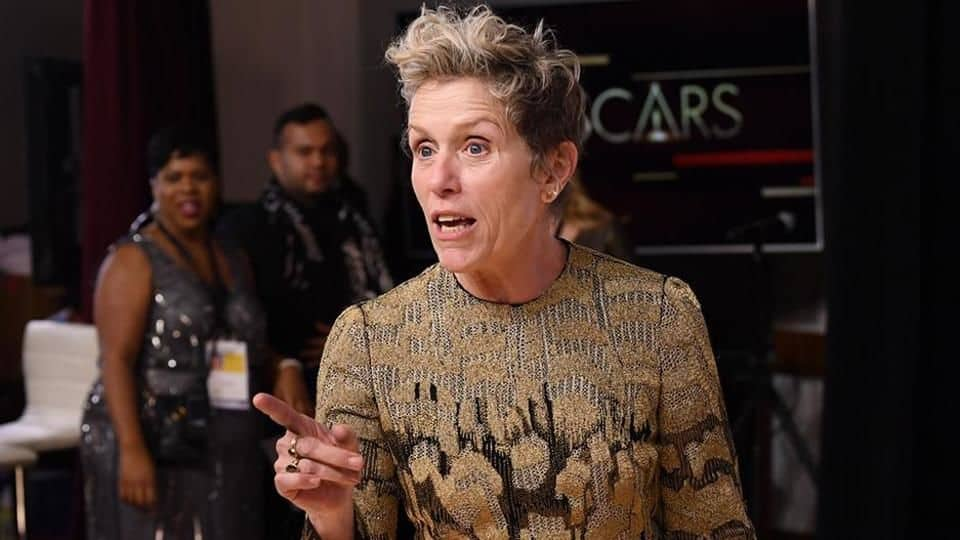 Frances McDormand could not relish her Oscars win for long, as a thief walked off with her trophy shortly after the ceremony was concluded. The thief, identified as Terry Byrant, took away McDormand's golden statue while she was at the governor's ball. Soon, the Police traced the suspect and arrested him for the theft. He then handed back the Oscar to the cops.
The theft was caught on camera
A photographer saw Byrant coming out of the Governor's ball with an Oscar in his hand. After he failed to recognize the 47-year-old thief as one of the winners, he informed the Police. The entire incident was captured on a camera. McDormand's publicist, Simon Halls, later confirmed that the trophy was returned to the actress.
Here's what Simon said after the thief was booked
"After some brief time apart, Frances and her Oscar were happily reunited. They celebrated the reunion with a double cheeseburger from In-N-Out Burger," Simon added.
McDormand was named Best Actress at the 90th Academy Awards
After sweeping the Best Actress trophies at Golden Globes, Screen Actors Guild, Independent Spirit and BAFTA ceremonies, McDormand triumphed at the Oscars as well for her performance in 'Three Billboards Outside Ebbing, Missouri'. This is the second time that she lifted the golden statue. She had earlier won the Academy Award for 'Fargo' in 1997.