'Gangubai Kathiawadi': Who was Gangubai Kathiawadi in real life?
'Gangubai Kathiawadi': Who was Gangubai Kathiawadi in real life?
Written by
Shreya Mukherjee
Feb 22, 2022, 12:58 pm
3 min read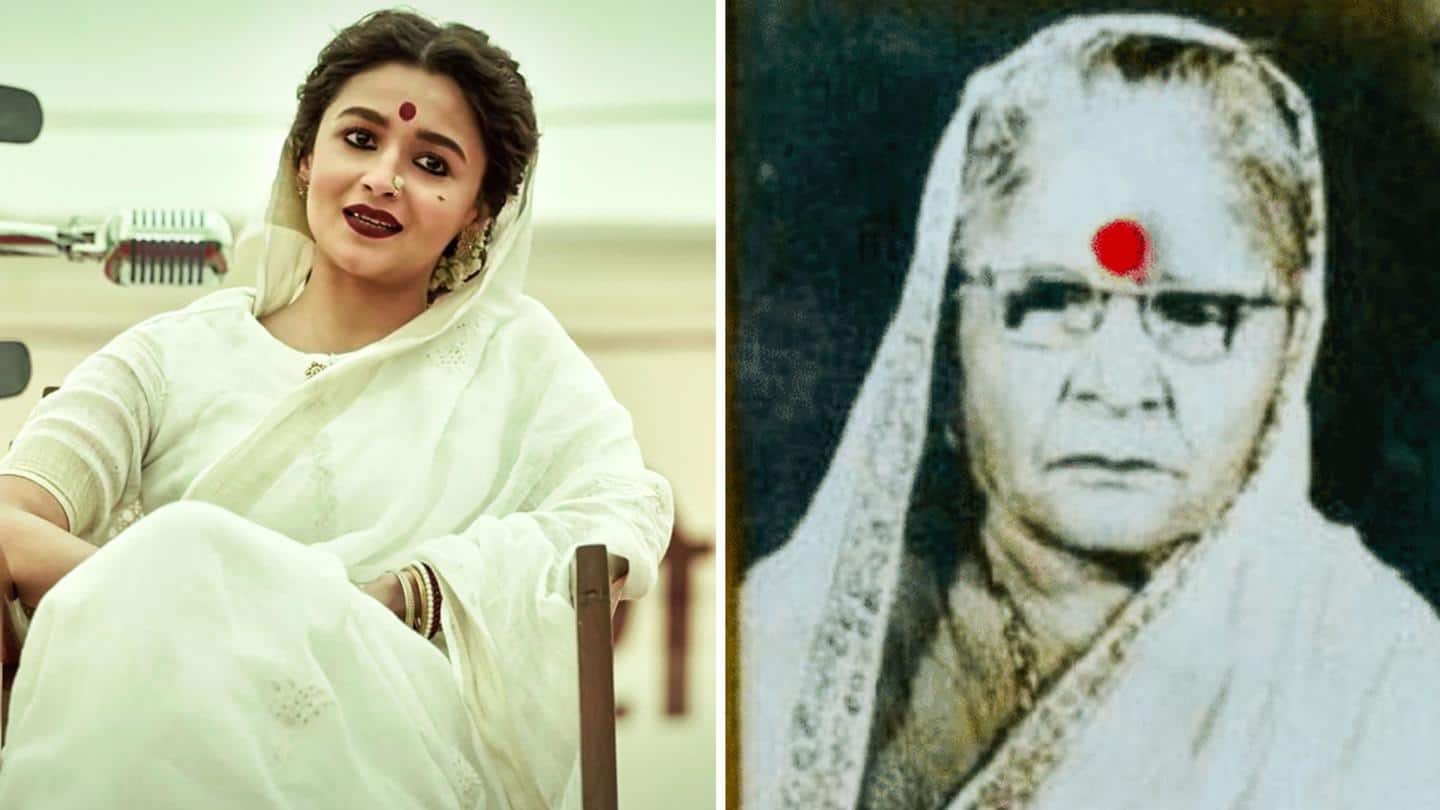 Alia Bhatt will soon star in the first biopic of her career in Gangubai Kathiawadi. The Sanjay Leela Bhansali-helmed venture will focus on Gangubai's flight from a young woman who was sold to a brothel to becoming the "mafia queen." Bhansali has created the reel-life Gangubai based on Ganga Harjeevandas Kathiawadi who ruled the Mumbai red-light district in the 1950-60s. This is her story.
Not a well-documented life
Starting things off, not everything about Ganga's life is well documented. Even, the only picture we see today getting circulated is from her old age. Her character, shown in the movie, is based on journalist S. Hussain Zaidi's book Mafia Queens of Mumbai, which chronicles only some aspects of the real Gangubai. But it surely follows the tone of agency and not victimization.
Ganga's husband sold her to brothel for Rs. 500
Born in a well-respected family of lawyers in Gujarat's Kathiwad, Ganga Harjeevandas had colorful dreams about Bombay and wanted to settle there. When she was merely 16, she fell in love with one of her father's clerks, Ramnik Lal, and fled with him to Bombay. They later got married. However, Lal single-handedly crushed her dreams by selling her to a brothel for Rs. 500.
How did Ganga become Gangubai?
Young and betrayed, a shattered Ganga became Gangubai as her life as a prostitute began. According to documented accounts, Gangu had become one of the most successful sex workers in no time for her ability to rake in huge amounts from customers. But she was yet to take hold of her influence. A horrendous incident brought her closer to gaining it.
When Gangubai met mafia don, Karim Lala
One day, a Pathan raped her brutally and Gangu decided she would have justice. So she went to appeal to Karim Lala, the mafia boss. A man of principle, Lala punished the Pathan and thus Gangu-Lala's relationship started. Gangu made him her Rakhi brother and the latter bestowed her with the kingdom of Kamathipura. And, the rule of Gangubai, the matriarch began.
What else do we know of real-life Gangubai?
Notably, Karim Lala isn't part of the film but Ajay Devgn is playing a similar character called Rahim Lala. Accounts say, Gangubai never forced any woman to enter sex work during her reign. On the other hand, Kamathipura saw great earnings for having big names from the underworld as customers. We'll see how Bhansali shapes the story when Gangubai Kathiawadi hits theaters this Friday.