Hollywood's Glenn Close becomes most-nominated actor not winning any Oscar
Hollywood's Glenn Close becomes most-nominated actor not winning any Oscar
Feb 26, 2019, 05:46 pm
2 min read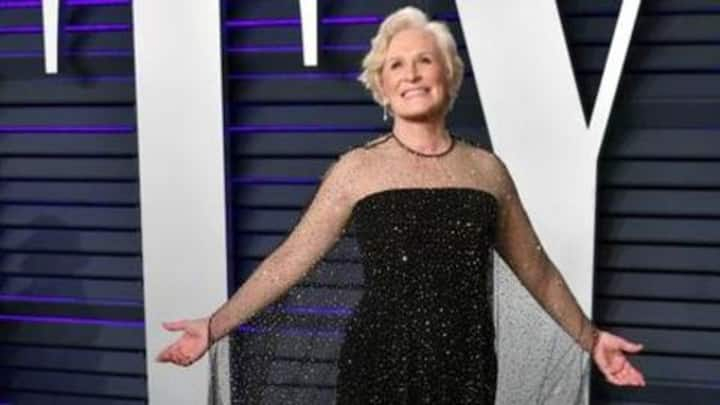 In the recent Oscar ceremony, Hollywood actress Glenn Close lost the Best Actress award to Olivia Colman for the latter's role in The Favourite, making the former the most-nominated living actor who never won an Oscar. Glenn has been nominated seven times for the Oscar but has always come back empty-handed. This year, she was nominated for her role in The Wife. Here's more.
Olivia felt Glenn deserved the award; netizens agree
During the Sunday night's ceremony, Olivia, in her acceptance speech, said, "Glenn Close, you've been my idol for so long...This isn't how I wanted it to be." Olivia's feelings were shared by many netizens who believed that Glenn, 71, deserved the award. One netizen wrote, "To the Academy- Really???? This woman gave a performance of a lifetime and again you slight her. How sad."
'Glenn Close was ROBBED tonight'
Some of Glenn's outstanding performances include 'Fatal Attraction', '101 Dalmatians'
Glenn has a 45-year-long film career and has been nominated for some of her outstanding performances in movies like The World According to Garp (1982) and for her iconic role of a crazy stalker, Alex Forrest, in Fatal Attraction (1987). She is also popularly known for her villainous role as Cruella De Vil in 101 Dalmatians, which landed her a Golden Globe award.
Glenn bagged a Golden Globe award for 'The Wife'
In January, she took home a Golden Globe for her role in The Wife. Glenn got emotional during her acceptance speech and said, "It will have been 45 years in September that I am a working actress. And I cannot imagine a more wonderful life."
If Glenn had won Oscar, she'd have become Triple Crowner
So far, Glenn has three Emmys, three Golden Globes and three Tonys in her kitty. Interestingly, if the Air Force One actor had won the Oscar, she would have joined the league of Hollywood's elite Triple Crown winners, becoming its 25th member. For the uninitiated, Triple Crowners are those who have a Tony, an Emmy, and an Oscar in their kitties.
Other most-nominated actors include Amy Adams, Bradley Cooper, Michelle Williams
Some of the Triple Crowners are Al Pacino, Helen Mirren, Viola Davis, and Rita Moreno. After Glenn, the actor with the most-nominations but still Oscar-less is Amy Adams who has been nominated six-times. Others with four nominations include Michelle Williams, Annette Bening, and Bradley Cooper.