'Inception' re-release enthralls UK and Ireland, earns over $200K
'Inception' re-release enthralls UK and Ireland, earns over $200K
Written by
Shubham Dasgupta
Aug 19, 2020, 09:13 pm
2 min read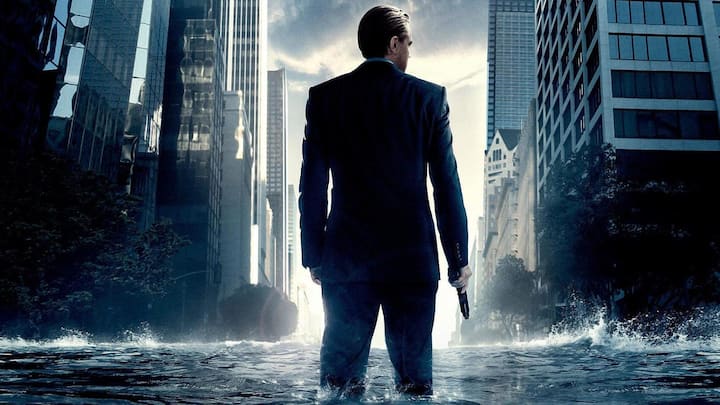 Inception is back to theaters in UK and Ireland, to the absolute amazement of followers of Christopher Nolan's films. The path-breaking sci-fi film has minted about $273,733 as of August 18 since its re-release on August 12, proving that the Leonardo DiCaprio-led movie still rocks at the box-office. This data, released by data-science company Comscore, surely paves a glorious path for Nolan's next, Tenet.
How releasing 'Inception' again is a marketing ploy
Interestingly, Inception completed its 10th anniversary on August 12 and thus, was re-released at 313 locations, in order to keep the Nolan fever high ahead of Tenet's release. Crossing a prolonged lockdown due to the coronavirus pandemic, the high-budget tentpole is set to throng theaters worldwide on August 26 and on September 3 in the US. In China, it will release on September 4.
The spinning top: The spoiler in 'Inception' trailer
Undoubtedly, all Nolan films are known for breaking storytelling stereotypes and the latest trailer of Inception, released on August 3 is no exception. Warner Bros gave a sneak-peek into DiCaprio's last scene in the film with the spinning top. The trailer received mixed response as some wondered why such a spoiler was shown. Others differed, saying the scene gave nothing away to first-time viewers.
The surprise as the film ends: Marketing strategy or treat?
To make up for the losses, Warner Bros is definitely leaving no stones unturned when it comes to impressing its audience base. As a remarkable marketing tactic, trailers of the studio's upcoming films are being shown as Inception ends on the silver screen. As expected, these never-seen-before clips are pulling huge crowd, hoping to catch a Wonder Woman 1984, Dune or Robert Pattinson's Batman.
Common ground: Time travel in 'Inception' and 'Tenet'
Famous for the spectacular narration in Memento, Nolan's Inception narrated the perfect crime where the mastermind doesn't plan the crime ahead, but backwards, to plant the idea of the crime in the first place. Traits of this critical and commercial blockbuster hit will also be seen in Tenet, where each inversion-based scene is shot forward and backwards to apply the effect successfully.