Times when Bollywood celebrities lost their cool at journalists
Times when Bollywood celebrities lost their cool at journalists
Written by
Pallabi C Samal
Jul 10, 2019, 01:41 pm
4 min read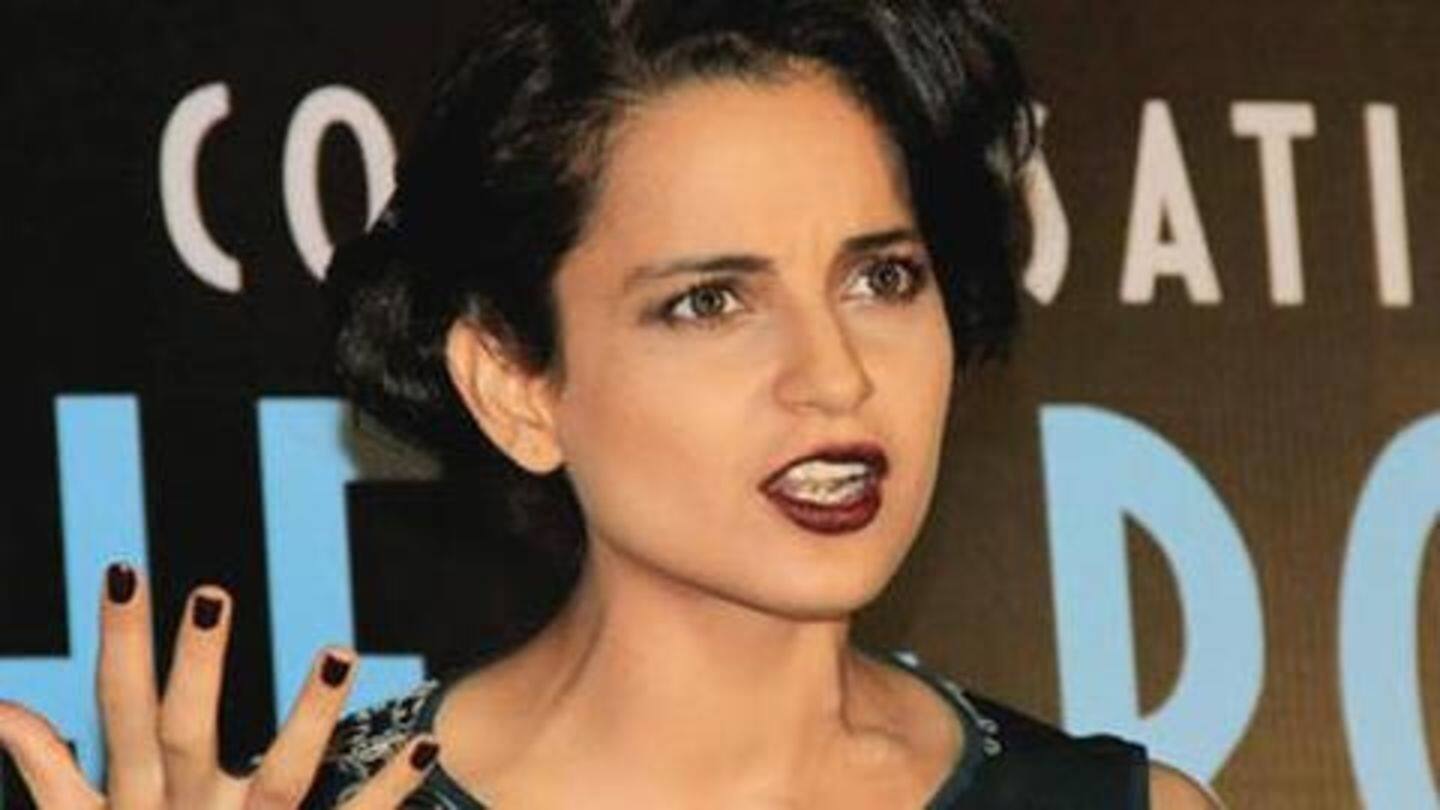 Recently Kangana Ranaut got into a fight with a journalist at a launch event, accusing him of "running a smear campaign" against her; she further slammed him for dissing at her previous release Manikarnika. Media has now demanded an apology, failing which they will boycott her. However, this isn't the first instance of a celeb-journo clash. Find out which other celebrities got into a tiff with journalists.
Amitabh Bachchan was thought to be behind film magazine censorship
This is big, and it involves the Big B. However, it wasn't a fight, but a move based on perception. Since Amitabh Bachchan was close to the family that imposed the Emergency, and also the then I&B Minister VC Shukla, media believed he was behind the censorship of film magazines. Two years later when the Emergency was lifted, media decided to pay him back.
Media banned Bachchan for full 15 years!
Editors of magazines like Stardust, Cine Blitz and Star & Style banned him, and that too for 15 years! This ill-advised move didn't have any solid proof. The ban was followed till ridiculous levels: he was deleted from group photos, his films like Deewaar, Sholay, Kabhi Kabhie, Hera Pheri, Amar Akbar Anthony and Trishul, all blockbusters, weren't covered. The stalemate finally ended in 1989.
Jaya Bachchan once slammed media for calling Aishwarya 'Aish'
His wife Jaya Bachchan, known for her mercurial temper, doesn't shy away from 'disciplining' media persons if she thinks they have wronged her. In 2013, she lashed out at the media for calling her daughter-in-law Aishwarya as 'Aish.' She asked, "Aish kya hota hai? Is she your school friend?" The veteran actress asked the media to maintain some dignity and respect celebrities.
Come, live my life for one day: Salman to media
Once, Salman Khan got very angry when a journalist asked if Being Human was an attempt to cover up for his questionable past. In an outburst, Salman said, "Do you've any idea of the amount of work we do at Being Human? I'm not even on the Board, or any of the trustees. Do one thing: Come and live my life for one day."
Journalist pesters Kiara Advani about kissing scene, Shahid jumps in
Recently, the well-mannered Shahid Kapoor, while promoting Kabir Singh, got annoyed when a journalist kept pestering Kiara Advani to talk about the kissing scene in the film. While Kiara remained calm, Shahid lost his cool, and chose to shut the journalist down. He asked, "Haven't you had a girlfriend in a long time or what? Let the kissing be. Ask about something else."
Journalist makes derogatory comment, Parineeti Chopra shuts him down
Likewise, Parineeti Chopra, while promoting Shuddh Desi Romance, schooled a journalist for making a derogatory comment. The scribe asked her, "When girls are young, they enjoy it and when they get old, they start shouting and say men exploit them." An infuriated Parineeti snapped at him, saying, "If there's sex, kiss or hug, it involves two people, and if there's bodily exploitation, it's rape."
In 2014, TOI's Deepika cleavage photo had angered the actress
This list will be incomplete without Deepika Padukone's incident. Back in 2014, leading publication, TOI had posted one of her photo clicked during Chennai Express promotions giving special focus on her cleavage. She lashed out at TOI tweeting, "I am a woman, I have breasts AND a cleavage, you got a problem?" This went on for a long time, and everywhere she went, she was questioned about that.
"You being a woman saying this is petty issue unfortunate"
During one such press interaction about her film, Finding Fanny, one female journalist asked Deepika why is she making it such a big deal. A pissed-off Deepika replied, "You have no idea what you are saying right now. You being a woman and you are saying this a petty issue is so unfortunate." Arjun Kapoor, her co-star in the film, supported her wholeheartedly.
Arjun slams media portal for publishing false news about him
Suave and sexy Arjun Rampal lashed out at Pinkvilla, a leading entertainment portal, for publishing a false news about him in 2015. The report said that during dinner with Salman Khan, Arjun was bit**ing about SRK, which angered the Dabangg star. He apparently asked Arjun to leave his house. The Daddy actor, while issuing a clarification, asked, "Is this what journalism has stooped to?"
I never was at any dinner, Arjun issues a clarification
So now I am bitching abt SRK to @BeingSalmanKhan at Salman's residence. Says trustworthy Pinkvilla.What crap.When I never was at any dinner

— arjun rampal (@rampalarjun) January 30, 2015
Is this what journalism has stooped to, Arjun asks
It is so wrong to just make up stories. When there is not an iota of truth in them? Is this what journalism has stooped to? It's really sad

— arjun rampal (@rampalarjun) January 30, 2015