Angelina Jolie could start political career and run for President?
Published on
Dec 28, 2018, 05:50 pm
Angelina Jolie is one of the most renowned names of Hollywood and for the longest time was considered the world's most beautiful woman by various media outlets. The actress was recently the guest editor of BBC's Today program. In an interview with Justin Webb, she spoke of the possibility of her moving into politics. Here's more on what she said.
I'll go where I'm needed, says Jolie
Jolie was asked if she might one day run for the office of US President. In reply, she said, "If you asked me 20 years ago, I would've laughed." She continued saying, seriously, "I'll go where I'm needed, I don't know if I'm fit for politics, but then I've also joked that I don't know if I have a skeleton left in my closet."
Jolie is currently a special envoy to UN Refugee Agency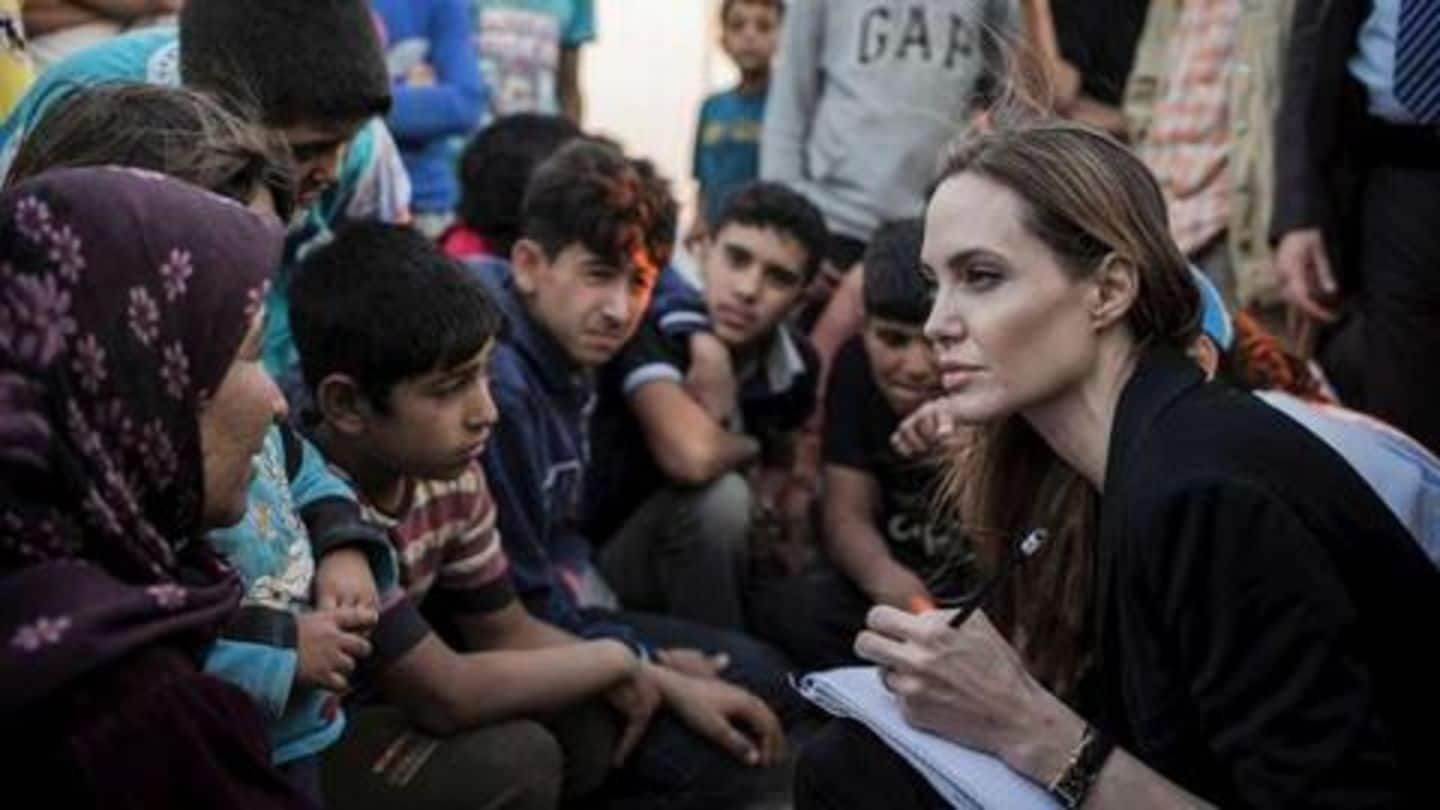 Jolie is currently a special envoy to UN Refugee Agency. This allows her to directly work with people in need. "I'm also able to work with governments and militaries, so I sit in a very interesting place of being able to get a lot done," she said, remarking that her work was neither about herself nor her policies, but only for those in need.
Jolie draws the line between patriotism and nationalism
When speaking of America's current political landscape, Jolie intelligently distinguished between patriotism and nationalism. She said while patriotism is being proud of one's own country, people shouldn't think their country is better than others. Claiming to be an internationalist who loves and values all countries, Jolie defined nationalism as encouraging people to believe only their problems are important, instead of focusing on global issues.
Would Angelina Jolie make a good President?
Jolie is one of the most influential people in Hollywood, known for her humanitarian efforts. Besides, she works on behalf of refugees, and is known for promoting causes like women's rights and education. While she might be a strong candidate, Jolie silenced Webb's suggestion of a Democratic Party nomination with a simple 'thank you', indicating the actress is not actively considering Presidency, just yet.