Ahead of his military service, J-Hope dials Jin from stage
Ahead of his military service, J-Hope dials Jin from stage
Dec 01, 2022, 05:11 pm
2 min read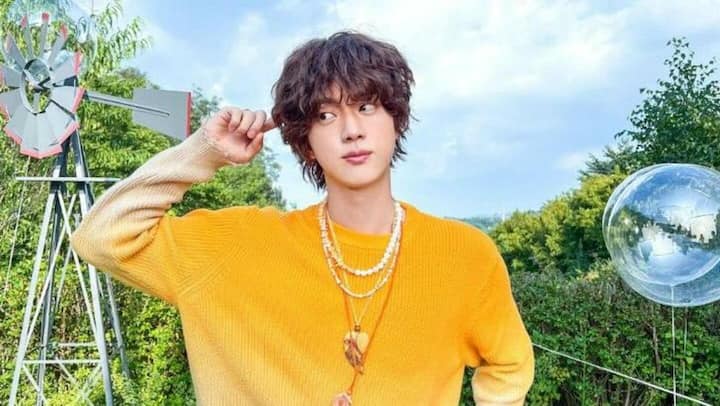 The BTS ARMY was left teary-eyed when J-Hope called up Jin, ahead of the latter's military service. He was performing at the 2022 MAMA Awards in Japan when he gave a surprise to the ARMY by ringing up Jin, who'll join the military in December. Jin shared a message for all his fans as J-Hope held the phone close to the mic.
Why does this story matter?
After several speculations around BTS members joining South Korea's military service did the rounds, the K-pop band officially confirmed it in October.
Jin, being the eldest member of the group, is the first one to enlist in military service. After him, the members of BTS would enlist as per their individual plans. Meanwhile, Jin, while talking to the fans, said he'll "come back safely."
J-Hope was at the 2022 MAMA to not only perform his songs but also receive the special MAMA Platinum award given to BTS. He arrived at the program sans RM, Jin, Suga, Jimin, V, and Jungkook. As J-Hope went up on stage to receive the honors, he rang up Jin during his acceptance speech, saying the latter had something to say to his fans.
Jin talks of returning safely from the military service
As translated by Instagram user parkjimin.bts.95, Jin thanked all the ARMY for the award and the love they have shown. He continued to say to his fans, "I won't be able to see anyone at official events now, but I'll come back next time with good music. Everyone, I'll go and come back safely from the military! Thank you!"
Fans get emotional after listening to Jin
Soon after a video of Jin's surprise call at the 2022 MAMA Awards made rounds on social media, several BTS fans started reacting to the post. Many from the ARMY dropped sad and crying emoticons, while one of the users commented saying, "What beautiful words from Jin we miss you baby. It was a beautiful gift for us."