Somy Ali calls out Salman Khan; alleges physical abuse
Somy Ali calls out Salman Khan; alleges physical abuse
Dec 01, 2022, 05:01 pm
2 min read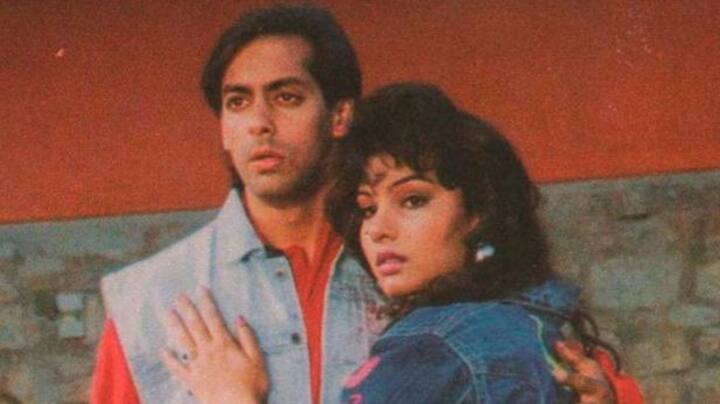 Actor Somy Ali, who dated Salman Khan back in the 1990s, has once again accused him of physical abuse. In a now-deleted Instagram post, she alleged that several women had also endured abuse from the Dabangg actor and called him a ''male chauvinistic pig.'' The model-actress had also posted a similar note in March, wherein she called Khan ''The Harvey Weinstein of Bollywood.''
Why does this story matter?
Salman Khan is a prominent name in the Hindi film industry with a massive fan base. Keeping aside the film realm, the actor has also been in the headlines for a multitude of reasons.
In the past, actors like Aishwarya Rai Bachchan have opened up about Khan harassing and physically abusing them.
His name had also popped up during the #Metoo movement in 2018.
What are the allegations Ali made?
In the post that featured a photo of her with Khan, she called him a "coward" and alleged he physically abused her with cigarette burns, adding that the abuse lasted for years. She termed him a "male chauvinistic pig" and accused him of banning her show. She further wrote, "Shame on all the female actors who support this guy who has beaten several women."
Ali's cryptic Instagram post
In March, Ali shared a post where she said that the actor will be exposed one day. "The Harvey Weinstein of Bollywood! The women you abused will come out one day and share their truth. Just like @aishwaryaraibachchan_arb," she wrote. While Khan's name was not mentioned, the post was of a photo from Salman Khan's song 'Aate Jaate Haste Gaate' from Maine Pyar Kiya.
Ali's stance during #MeToo movement
In 2018, Ali shared that she was sexually abused at the tender age of five and was raped at the age of 14. She stated, ""I want these survivors to know it is truly liberating and completely worth it. Do not let the nonbelievers stop you. This is your truth. Do not ever be afraid to speak your truth."