Popular Kannada rapper Chandan Shetty summoned over song on ganja
Popular Kannada rapper Chandan Shetty summoned over song on ganja
Written by
Pallabi C Samal
Aug 28, 2018, 06:49 pm
2 min read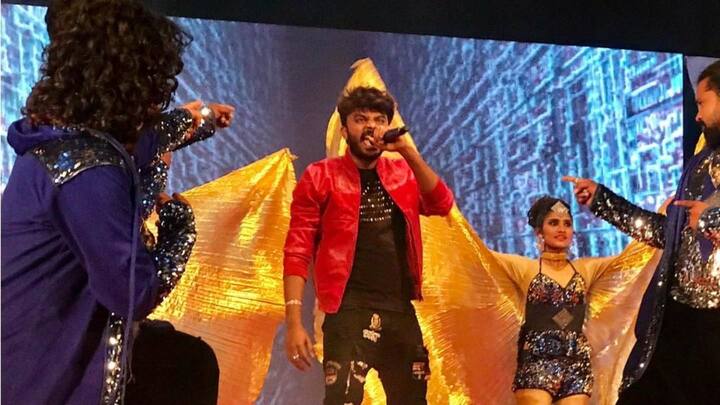 Popular rapper Chandan Shetty is in trouble. Bengaluru Police had summoned him for a song about marijuana or ganja, which is an illegal drug in India. He had sung this rap way back in 2015, even before he was famous. As per the notice, he was to appear for questioning on August 24, but he finally turned up today and presented his version.
"I'm a professional singer. Don't bother about content of songs"
The 28-year-old said police action was totally unwanted, as the song was composed for a yet-to-be-released film 'Anthya The Beginning'. "I'm a professional singer. If any producer/director asks me to sing I do that. I don't bother about the content," he said in his defense. A quick search revealed the song in question was in fact was written by Muthu, not Chandan.
"Can we arrest those who make films on rape, murder?"
"Even a great Kannada mystic Saint Shishunala Sharief wrote and sang on Ganja three centuries ago. Can we prosecute him for that? Cinema has all kinds of plots including rape and murder. Can we arrest those filmmakers," asked the Bigg Boss Season 5 winner.
Film industry, colleagues, Bigg Boss fellow contestants lend solid support
He added that the film also has a message about the dangers of drug and police should watch it first before taking any action. To this, Bengaluru police commissioner T Suneel Kumar said, "We came to know that Chandan Shetty's song Ganja may encourage the youth to use drugs. So, we had summoned him for questioning". Meanwhile, Chandan got solid support from film industry.
Music director says police should go after real drug dealers
Terming police action as foolish, a noted music director said, "Drug usage is rampant in Bengaluru. Organized criminal gangs are behind it. Instead of cracking down on them, they are after a poor rapper for his song. It shows inefficiency of the police." The song in question became an instant hit upon its release in July 2015 and had garnered a handsome 95.6L views.