5,000 people attended my wedding, I knew only 40-50: Kapil
5,000 people attended my wedding, I knew only 40-50: Kapil
May 15, 2019, 11:31 am
2 min read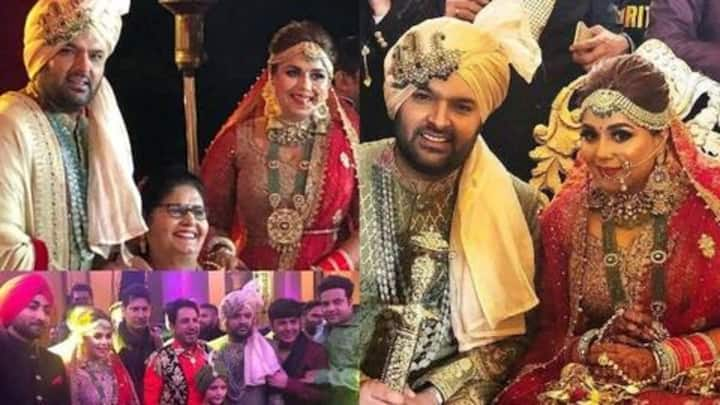 Kapil Sharma, who got married to his longtime girlfriend Ginni Chatrath in December last year, shared a very interesting anecdote from his wedding on his show. The noted comedian-actor revealed that he did not have any idea of the number of guests who had attended his ceremony, as he saw some 5,000 people at his wedding venue. But among them, he knew only 50!
Marriages in India are always grand affairs, notes Kapil
"My wedding venue was hustled with approximately 5,000 people, but when I looked around, I could see about 40-50 people only whom I knew personally," Kapil said. "Marriages in India are always grand affairs with the presence of a lot of distant relatives, acquaintances and others turning up, and it is no different with the stars as well," he added.
Kapil's upcoming episode will feature Saina Nehwal and Parupalli Kashyap
The 38-year-old, who currently hosts the uber-popular The Kapil Sharma Show, said this on his upcoming episode that would feature badminton couple Saina Nehwal and Parupalli Kashyap, who got married just two days after Kapil did, and that too in a secret ceremony. Not just from his wedding, Kapil made an observation from Saina and Parupalli's wedding too, which left all in splits.
Did the same 40 attend all three weddings, Kapil asks
"You know, there were only 40 people at Saina and Kashyap's wedding. When Virat (Kohli) and Anushka (Sharma) got married, they also hosted 40 people. Same was the case with Deepika (Padukone) and Ranveer (Singh). I wanted to understand that are they the same 40 who attended all three weddings," Kapil asked. In the episode, Parupalli expressed his love towards Saina through a song.
Saina said 'The Kapil Sharma Show' is her favorite
Parupalli, who was accorded with the Arjuna Award in 2012, sang Hamein Tumse Pyaar Kitna, which left Saina blushing, and the audience impressed. The show also highlighted that the two Gopichand Badminton Academy trainees were best friends since the age of 12. Saina further said that The Kapil Sharma Show is her favorite, which she watches with her badminton team to boost their performances.