Donning 'Retired since 2017' cap, Spacey delivers pizza to photographer
Donning 'Retired since 2017' cap, Spacey delivers pizza to photographer
Written by
Shuvrajit Das Biswas
Dec 31, 2018, 12:33 pm
2 min read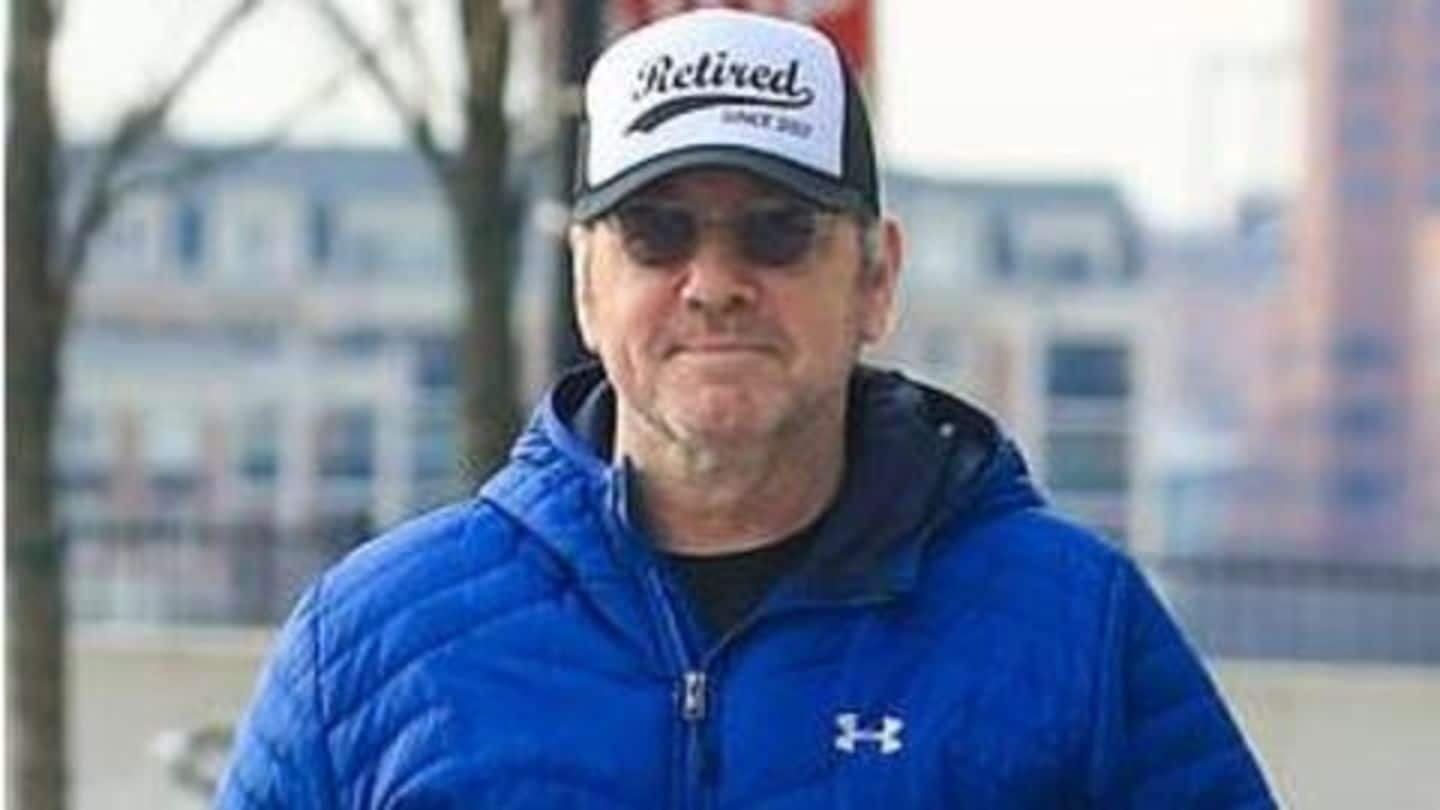 The season of forgiveness and giving is upon us, as the year ends and disgraced two-time Oscar winner Kevin Spacey seems to have gotten into the spirit of giving. In a move that is bound to draw publicity, Spacey was seen delivering a pizza by hand to a photographer, apparently in a gesture of peace and understanding. Read on to know what happened.
Spacey breaks crust with enemy, seemingly understands their job
Spacey reportedly went to Domino's, and got a medium cheese and tomato pizza for DailyMail.com photojournalist Jae Donnelly, to congratulate him for locating Spacey. The actor seemed to be understanding, and said, "I know you're just doing your job". Smirking, he also advised the photographer to 'keep warm,' as he was in a car outside Spacey's residence, and wished him 'a happy New Year'.
Spacey's cap does the talking, is he taking accusations lightly?
While giving pizzas and warm wishes to photographers is a sweet gesture, Spacey's fashion choice raised eyebrows. He sported a 'Retired since 2017' cap, referencing the year singer Anthony Rapp accused Spacey of sexual assault. Subsequently, Spacey found his House of Cards role and career disintegrate due to public outrage. However, the cap also seems to convey that Spacey is taking the accusations lightly.
Not answering questions, Spacey retires to his hiding pad
Spacey's pizza present and warm wishes, along with his noteworthy cap were startling but brief. The actor kept his appearance short, and when he was asked if he would attend the arraignment at Nantucket on January 7, he refused to answer. Instead, he retired to his Baltimore apartment, which is waterfront property in upscale Inner Harbor neighborhood and costs nearly $6 million.
Actor hides, makes a bizarre appearance for the second time
Spacey is reportedly hiding in the Baltimore apartment, ordering takeout and watching himself on television. However, this was his second newsworthy appearance, the first being a strange video titled Let Me Be Frank, where he puts on his Frank Underwood persona and tries to get fans to disbelieve the accusations against him without proof. Spacey's stunts seem more bizarre as his trial approaches!