Prime Video's May 2019 releases have us excited! Here's why
Prime Video's May 2019 releases have us excited! Here's why
Written by
Siddharth Tyagi
May 02, 2019, 05:42 pm
3 min read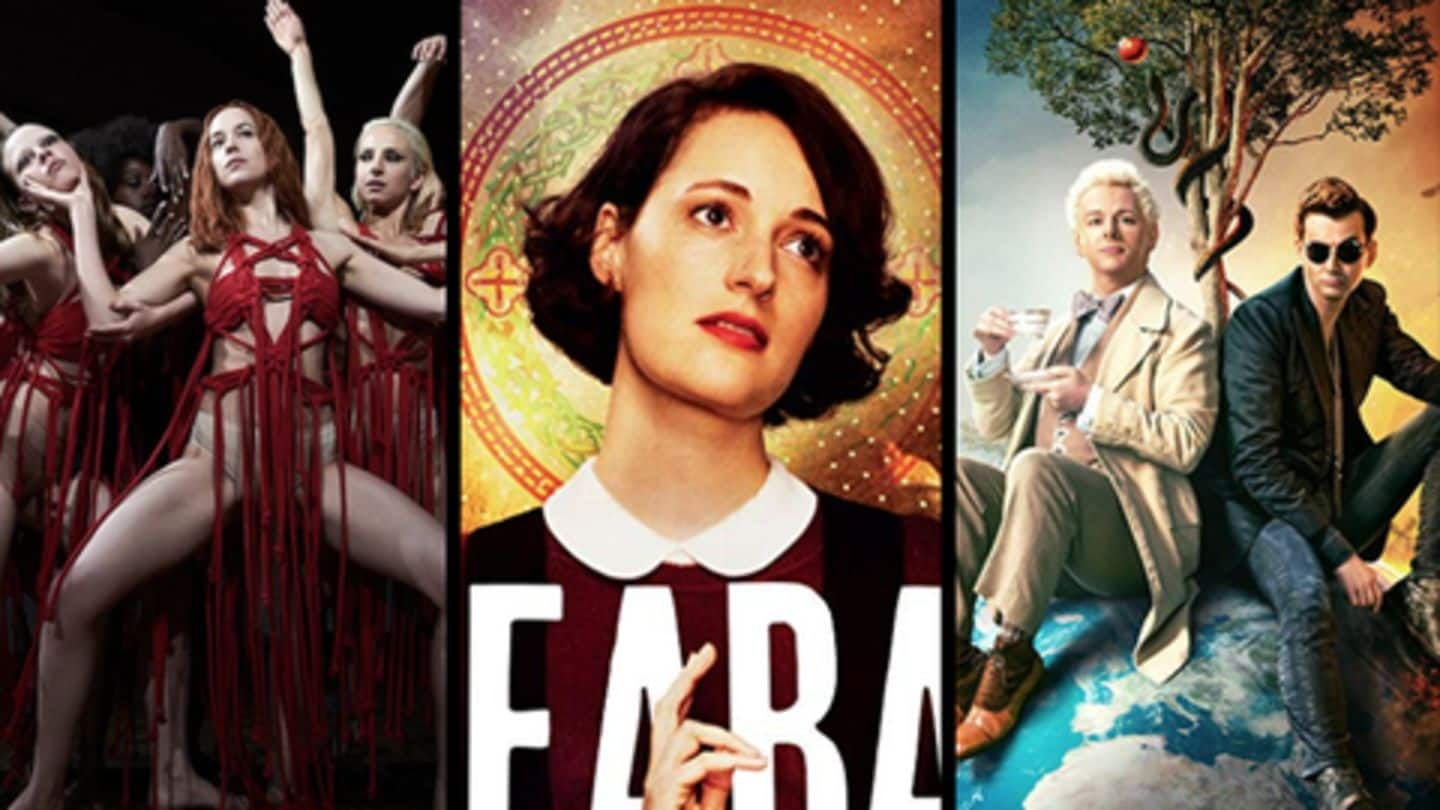 Amazon Prime Video is going to release some great content in May 2019. From spooky films to epic fantasy series and dramedies, there is a host of content to enjoy on the platform this month. While it's always great to have new releases, it can also be difficult to choose what to watch. But fret not, here's all the help you need this month.
One of the creepiest movies of this decade!
Suspiria is a spooky film about an elite (and eerie) Berlin dance school company starring Dakota Johnson and Tilda Swinton in lead roles. It focuses on a lead dancer who gets pulled into the supernatural world and starts losing her mind working with the dance coven. It is a remake of Dario Argento's brilliant 1977 film with the same name.
Satan, Angels, and Demons in a sci-fi fantasy setting
The new show, Good Omens boasts of a stellar star cast in the form of Benedict Cumberbatch, David Tennant, Michael Sheen, Jon Hamm, and Nick Offerman among others. It features Earth-loving demon Crowley and angel Aziraphale teaming up to prevent the destruction of the blue planet and the coming of the Antichrist. It's based on a 1990 book by Terry Pratchett and Neil Gaiman.
The life of an angry, confused, and sex-addicted London woman
Fleabag is a comedy-drama about the eponymous main character, an angry sex-addict and her life in London. The show often breaks the fourth wall and features some great performances. Its first season is there on Amazon Prime Video and the second releases this month. Adapted from a one-woman play of the same name, the show is full of dark humor.
An ex-inmate who impersonates his cellmate, gets in deep trouble
The third and final season of Sneaky Pete has Giovanni Ribisi in the main role and will aim to give a fitting conclusion to the story of a con-man impersonating his former cellmate. The series was created by David Shore and Bryan Cranston (of Breaking Bad fame) and boasts of a 97% 'Certified Fresh' rating on Rotten Tomatoes. Its final season is highly awaited.
May brings 'Reservoir Dogs' and other movies to the platform
Apart from Quentin Tarantino's cult classic Reservoir Dogs, Amazon Prime Video will have films like The Punisher and its sequel; Crash, and Friday Night Lights. Popular horror franchise Friday the 13th will also appear on the platform with most of its sequels and remakes. The People vs. George Lucas, a documentary about Star Wars fans, will also release this month on Amazon Prime Video.