Diljit Dosanjh asks Gal Gadot to make "Gobi wale Pranthe"
Diljit Dosanjh asks Gal Gadot to make "Gobi wale Pranthe"
Nov 19, 2019, 06:01 pm
3 min read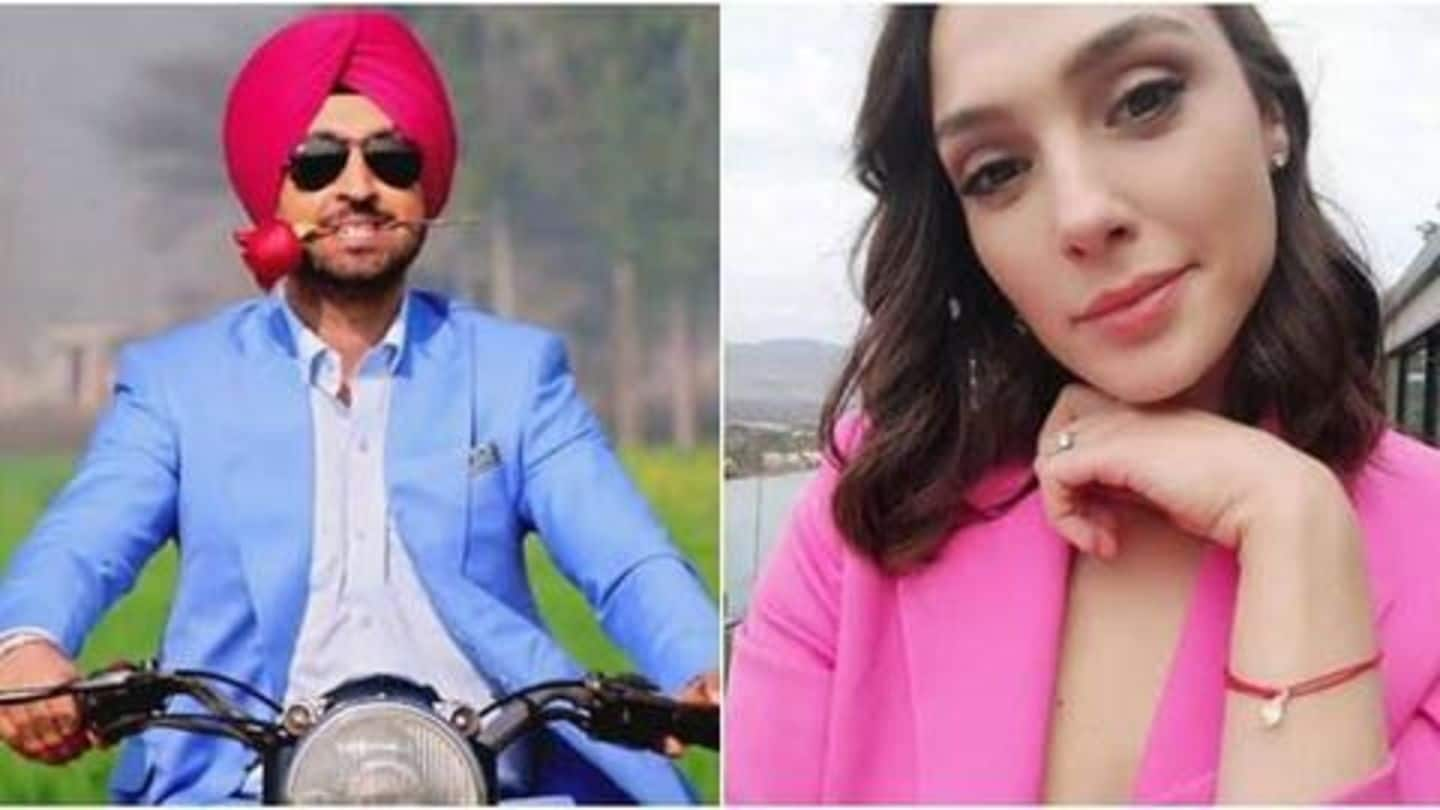 Actor-singer Diljit Dosanjh is known for his mischievous acts, both onscreen and on social media. The 35-year-old never shies away from dropping cheeky comments on the pictures posted by his favorite Hollywood beauties, in particular- Gal Gadot and Kylie Jenner. And now, the Punjab-born star is again at it, with a hilarious comment that he put on one of Gadot's recent posts.
Diljit's sassy comment on Gadot's post is winning the internet
It all happened when Gadot (Wonder Woman), took to Instagram to post a picture of herself from the kitchen, wherein she can be seen preparing a bowlful of salad. She captioned the post as, "Love love love chopping fresh veggies for the ultimate salad for my babies." However, it was Diljit's "Gobi paratha" comment on the picture, that actually won the internet. (Sorry, Gadot!)
Gadot's post has garnered over 800,000 likes so far
Soon after Gadot's post surfaced, a typical Diljit, in his flamboyant Punjabi style, wrote, "Acha Gal Sunn... Aj Gobi wale Pranthe Bana li.. Daee Mai Fadh Ley Aunga," which roughly translates to, "Keep gobi parathas ready, I'll fetch some curd."
Diljit apparently can't resist commenting on Gadot, Jenner's pictures
For the uninitiated, this isn't the first time that Diljit has come up with such a witty comment, online. He once wrote, "Kudi Punjaban lagdi ah," on another Instagram image uploaded by Gadot. Earlier, as he was inquired how he felt about his "crush" Jenner's pregnancy, Diljit tweeted, lyrics of his hit number, "5 Taara Theke Uttey Beh Ke Taareya Mai Tera Sara Gussa."
In an old interview, Diljit admitted his 'love' for Jenner
Speaking about his admiration for Jenner, Diljit once told PTI, "I love her very much. Now, more than loving her, what makes me happy is how much people are interested in my comments." "I never leave any chance to comment. But she hasn't replied yet, may be soon. Also, I comment in Punjabi, so she doesn't reply. My people should have fun," he added.
Diljit-starrer 'Good Newwz' to hit the theaters on December 27
On the work front, Diljit, who has starred in numerous Punjabi flicks and debuted in Bollywood with Udta Punjab, was last seen in Arjun Patiala. He is now all set to star in comedy-drama movie Good Newwz, co-starring Akshay Kumar, Kareena Kapoor, Kiara Advani. The film, by Raj Mehta, is slated to release on December 27. The trailer of the movie came out yesterday.