Ford Mustang, now in India!
Ford Mustang, now in India!
Written by
Vaneet Randhawa
Jan 28, 2016, 02:39 pm
2 min read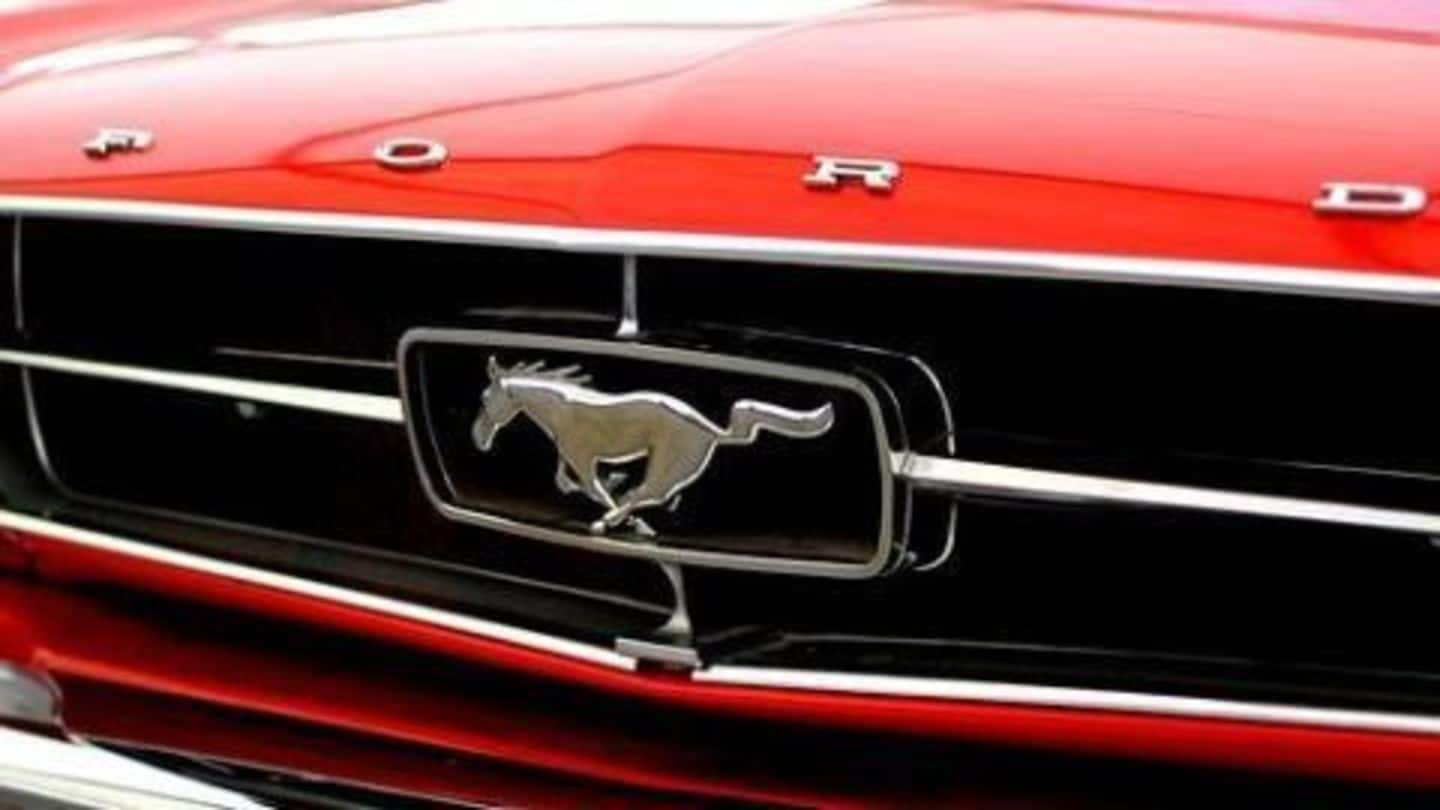 The Ford Mustang 6th generation is all set to make its India debut today. Coming to India via the CBU (Completely Built Unit), the Ford Mustang will come with only one engine option i.e. "the 5.0-litre V8 that develops 435bhp along 524Nm of maximum torque." It will come complemented with a 6-speed SelectShift automatic gearbox and will be priced between Rs.50-60 lakhs.
The 1964½ Mustang is born
The Ford Mustang is an American car built by Ford. The first Mustang was launched in 1964 and hence dubbed as "1964½" by Mustang fans. The first Mustang was a T-5 prototype with "a two-seat, mid-mounted engine roadster." This vehicle used the German Ford Taunus V4 engine which was in rage at that time and was being greatly anticipated by the automobile industry.
Mustang wins the Tiffany Gold Medal
The 1965 Mustang won the Tiffany Gold Medal for excellence in American design, the very first car to get it.
The Mustang fever catches on
From its very onset, Mustang became a favourite, its "interior, chassis, suspension, and drivetrain components" derived from those of Ford's Falcon and Fairlane. Ford had expected a sale of 100,000 units in the 1st year, a mark surpassed in 3 months from its rollout. A record-breaking 318,000 Mustangs were sold in the first year and a million more built within next 18 months.
There have been second generation (1974–1978), third generation (1979–1993), fourth generation (1994–2004) and fifth generation (2005–2014) Mustang models. Though every model came with better designs, with every model the car "grew larger and heavier".
6th Generation Mustang: The new and advanced
On 5 December 2013, Mustang launched its latest sixth-generation Mustang. It was launched in Dearborn, Michigan, New York, Los Angeles, California; Barcelona, Spain, Shanghai, China; and Sydney, Australia. The 6th generation internal project was code named S-550. Changes in the model included a "widened body by 1.5 inches, 1.4 inches lower body, trapezoidal grille, and a 2.75-inch lower decklid, as well as new colors."
Ford launches 50th Anniversary limited edition
To mark Mustang's 50th anniversary, Ford announced 1,964 of the exclusive models that will be made accessible only to the top brass. The first of these was to go to Bill Ford (Henry Ford's grandson). Ford's CEO Mark Fields also announced that "the 2015 Mustang will first be sold in Asia starting early next year, then in Europe."