#NewsBytesExclusive: Amol Parashar on 'Tripling', Chitvan, future projects and more
#NewsBytesExclusive: Amol Parashar on 'Tripling', Chitvan, future projects and more
Mar 22, 2019, 11:00 am
5 min read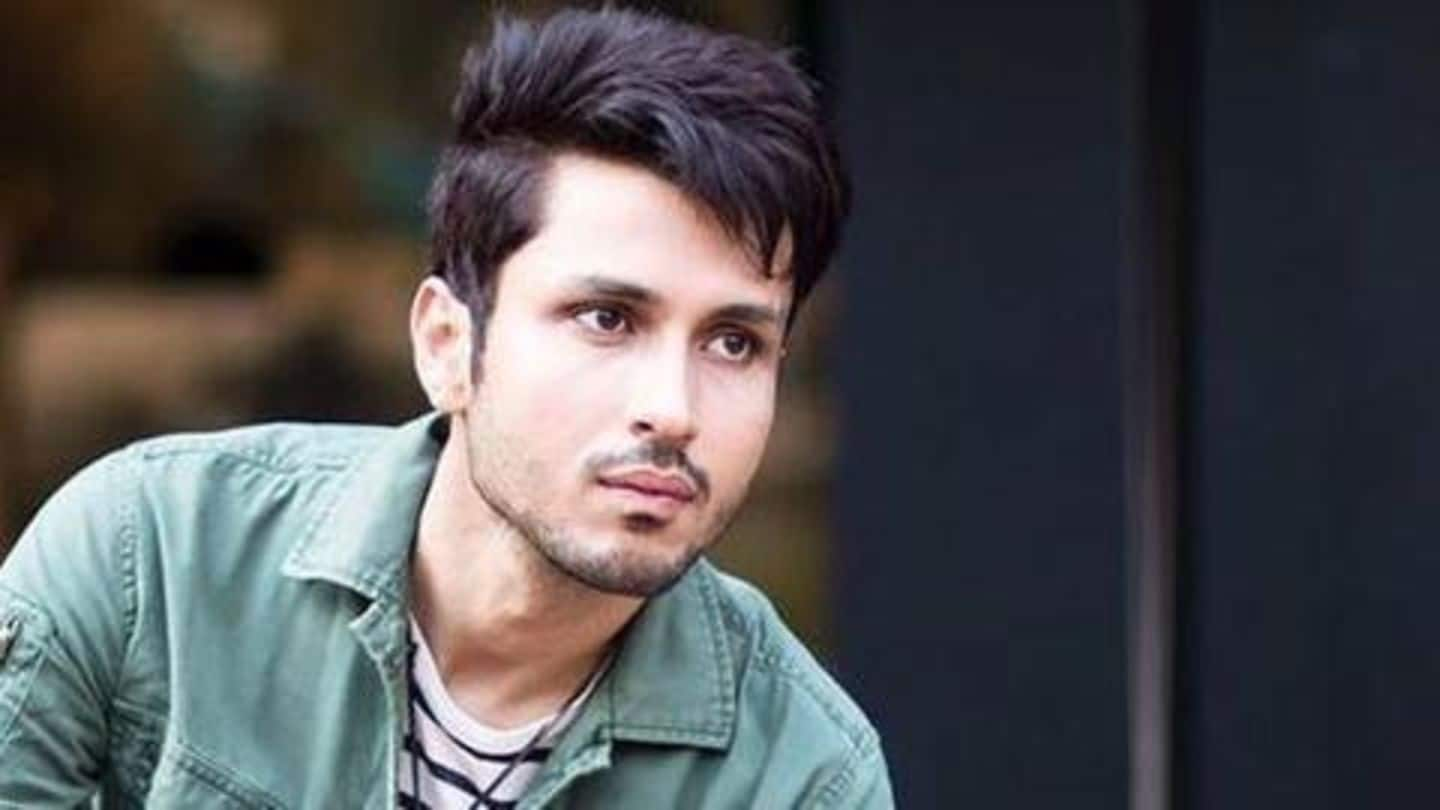 With the recent explosion of digital media space, many talented actors got a taste of limelight. One such actor is the dazzling Amol Parashar. Amol featured in various advertisements and tried his hands in Bollywood too. However, he became a beloved star after he essayed the role of Chitvan in TVF's Tripling. While speaking to NewsBytes, Amol got candid about his career, Tripling, future projects and more. Read on.
From IIT to showbiz, Amol's journey has been astounding
Amol, who holds a Mechanical Engineering degree from IIT-Delhi, was always fascinated by arts. He started doing theater during his college days. Later, Amol quit his job at a reputed management consulting firm to pursue his passion. Soon he shifted to Mumbai. "After a couple of years, after having done a lot of work on both mediums (films and theater), I realized that I had become a professional actor," Amol said.
For actors, mediums don't matter, said Amol
Since Amol has worked in both films and web series, a question on the difference between the two mediums was obvious. Amol replied that as an actor there isn't much of a difference. They just have to portray the characters with honesty. However, he noted that web series give a lot of room to writers. They can experiment with genres, lengths, character archs, Amol explained.
Web series are a boon for writers
"There is more flexibility in terms of the length of the stories you can tell, the genres you can explore, (and) the breadth of characters that you can showcase...Therefore, the variety of content and genres is better right now on the web than any other medium," said Amol.
Chitvan and Amol have many differences, explained the actor
In Tripling, Amol shares screen space with Sumeet Vyas and Maanvi Gagroo, but his character stands out. From playing "inappropriate" songs at a function to easily talking with women and being the troublemaker of the gang, Chitvan is obviously the most entertaining character of the web-series. But in real life, Amol and Chitvan are poles apart. And the difference only helped him, said Amol.
Through Chitvan, Amol got in touch with his "free-spirited" side
"At first glance, I didn't think the character on paper was anything like I am in real-life. (But) as I spent time preparing for the character, I started to feel some deep-rooted similarities. Playing Chitvan has helped (me) get in touch with a free-spirited side of me," Amol said.
"Carefree" Chitvan gave Amol a "sense of liberation"
Further, Amol said playing Chitvan gave him "a sense of liberation". "Chitvan is a free thinker, free of baggage and conventions. While shooting for the part, I have to constantly block out unnecessary social and logical baggage. He reacts to things on a first-instinct basis, is non-judgemental and free of ego. Preparing for and playing this character gives me a sense of liberation," he said.
Life, sort of, changed for Amol after "Tripling"
Unsurprisingly, Chitvan helped Amol in more ways than one. The appreciation that the first season of Tripling got, made Amol a "popular" actor. "The kind of popularity the show and the character saw... opened interesting opportunities for me especially on the web platforms," he said.
Soon, fans will see Chitvan and his antics again
For the uninitiated, Tripling revolves around three siblings- Chandan (Sumeet), Chanchal (Maanvi), and Chitvan (Amol). In the first season, the siblings went on a road trip which helped them understand their lives better. The second season of the show, which focuses on their stories after the journey, will release on April 5. Speaking about Season 2, Amol said it was like returning home.
On Tripling's sets, there's no judgement, only faith: Amol
"The kind of faith and camaraderie we (Tripling co-stars and the team at TVF) have on the sets of this show is special and we all cherish it. You feel so much at ease without a trace of fear of being judged," said Amol.
Meanwhile, Amol wrapped up shooting for a movie
In addition to Tripling season 2, there are many exciting projects that Amol is currently working on. He recently wrapped up shooting for a Balaji Motion Pictures film titled Dolly Kitty Aur Woh Chamakte Sitaare. The film, helmed by Alankrita Shrivastava, stars Konkona Sen Sharma and Bhumi Pednekar in lead roles. Amol said he felt lucky to have worked closely with Alankrita and Konkona.
Amol is also working on a travel series
The actor is also working on a mini-episode travel series in collaboration with popular travel portal Tripoto. The show titled An Indian Abroad streams on social media platforms like Facebook and YouTube.
Don't plan too much: Amol's advice to budding actors
When asked about the advice he would give to budding actors who aren't from an acting/film background, Amol said the key is to embrace exposure and experiences, as planning rarely works in Mumbai. "Don't try to control it too much, keep making the right choices as and when they come to you, enjoy the journey and give your best," Amol said, signing off.