These six Hollywood power-couples make us believe in love, again
These six Hollywood power-couples make us believe in love, again
Written by
Pallabi C Samal
Jul 22, 2019, 07:28 pm
4 min read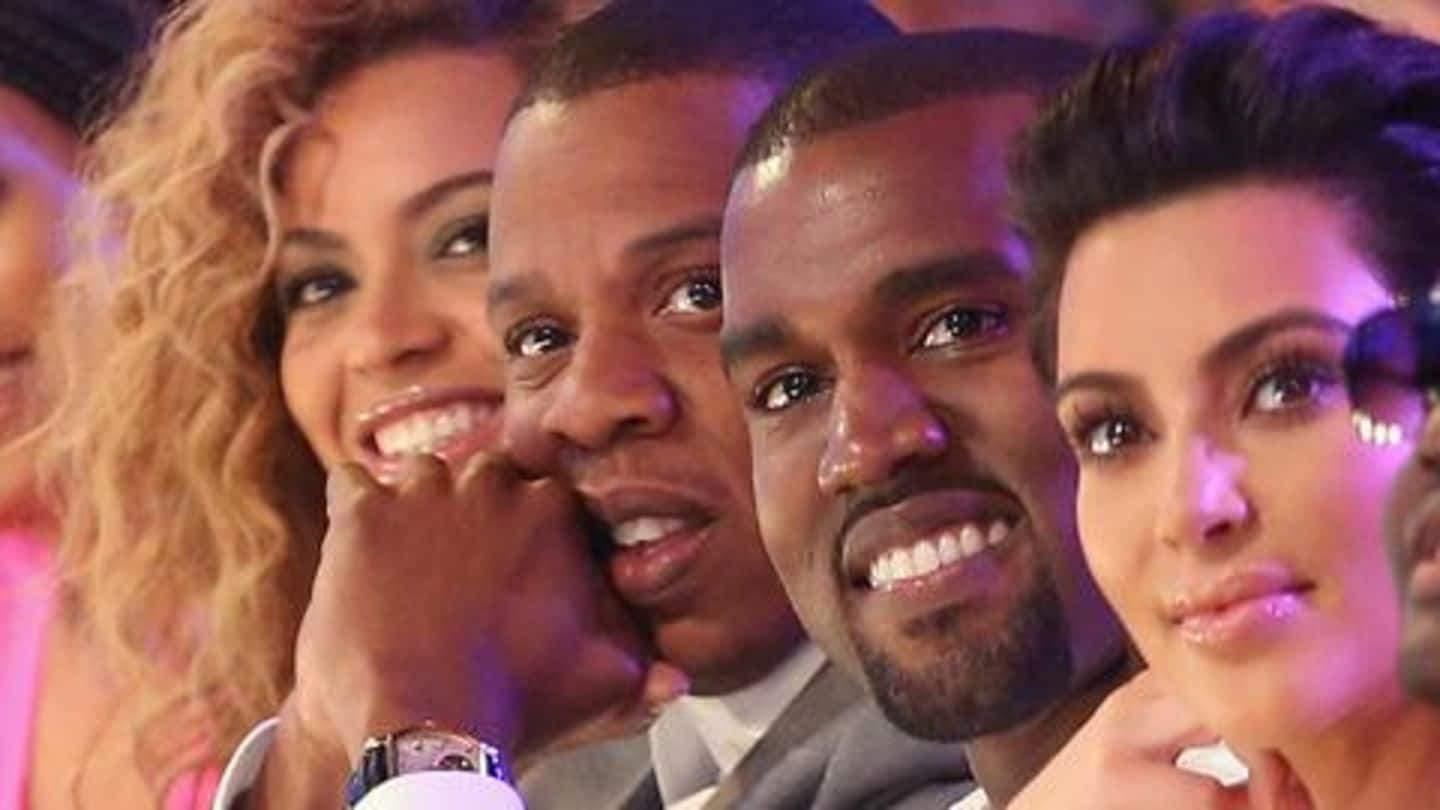 In showbiz, everything is fickle: Fame, wealth, and even marriages. We often see celeb pairings splitting after years of being together. However, there are also some who have successfully maintained their wedlock, and have made us believe in love, all over again. Some prefer to keep it reclusive, while some go all-out with their PDAs on social media and at events. Let's explore further.
Power couples that have divorced, broken up, not covered here
For this list, please note that our focus is on Hollywood celebrities. Also, marriages between two film industry biggies that have ended up in divorces/break-ups, like Brad Pitt-Angelina Jolie, Pitt-Jennifer Aniston, Tom Cruise-Nicole Kidman, Cruise-Katie Holmes, Jennifer Lopez-Ben Affleck, etc., have not been covered.
Ellen DeGeneres wore her homosexuality with 'pride,' married girlfriend
Smashing every prejudice and stereotype, noted talk-show host Ellen DeGeneres married her girlfriend, Arrested Development actress Portia de Rossi in 2008. While officiating the ceremony, philosopher Wayne Dyer had said, "Today we've taken a giant step forward toward the ideal that all of us, with no exceptions, are not only created equal, but we each have the unalienable right to pursue our own happiness."
de Rossi took three years to express her feelings
Ranked number two on the World Pride Power list, Ellen came out as a lesbian way back in 1997, shocking everyone, including her mother. However, de Rossi still wasn't out, and since she "had a very, very long and difficult struggle with my sexuality," it took her three years to tell Ellen how she felt, whom she had met at a party in 2000.
Beyoncé-Jay-Z, married since 2008, form a fiercely reclusive couple
Easily the numero uno couple of the music industry, Beyoncé and Jay-Z, have stood the test of time ever since they got married in 2008 in a private ceremony. There were cheating rumors, a miscarriage, a fiasco at Met Gala 2014 involving the singer's sister and Jay, but the Crazily in Love duo always managed to get back together. Every. Single. Time.
When Kanye West wanted Kim Kardashian to leave her boyfriend
Together worth roughly $600mn, Kanye West and Kim Kardashian, became Kimye seven years ago. When the 42-year-old saw Kim in 2003, he "just knew I wanted her to be my girl for a long time." So smitten was Kanye that he later wrote a verse asking her to "leave your boyfriend now." In 2012 they finally became a couple, and started a family.
Clooney, you broke our hearts, but we're happy for you
Ocean's Eleven star George Clooney was once Hollywood's most commitment-phobic and handsome bachelor, who was involved with a lot of women after his divorce with Kelly Preston in 1989. But when he married British-Lebanese human rights lawyer Amal Alamuddin in 2014, millions of hearts broke. And then when in 2017, Amal gave birth to twins, we knew the effervescent actor was settled, for good.
Mila Kunis, Ashton Kutcher had no intention of getting married
They first met in the late 1990s on That '70s Show. While Mila Kunis was dating Home Alone star Macaulay Culkin that time, Ashton Kutcher went on to marry (and divorce) Demi Moore. In 2012, they reconnected and "started dating since we're both never going to get married," Kunis told. Three years later, they tied the knot, and are now parents to two kids.
Withstanding many a storm, David-Victoria celebrate 20 years of marriage
In 1999, when legendary footballer David Beckham married Posh Spice, Victoria Adams, they already had a son together. Their marriage withstood many a storm: Cheating scandals, divorce rumors, trans-Atlantic move to Los Angeles, but they always returned as the ultimate power couple. "I chose her off the telly. It felt straight away like we'd always been meant to be together," David had said once.