Forbes-nominated author Preeti Shenoy pens new book, 'The Rule Breakers'
Forbes-nominated author Preeti Shenoy pens new book, 'The Rule Breakers'
Sep 07, 2018, 03:59 pm
2 min read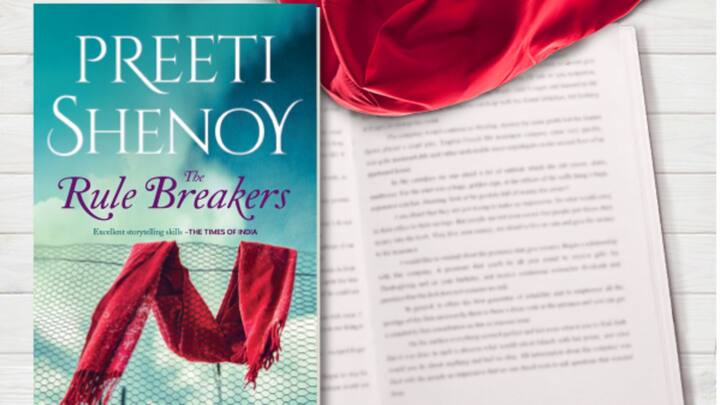 Best-selling author Preeti Shenoy announced the launch of her new book, 'The Rule Breakers'. The book claims to explore complex themes of women's equality, gender, and inclusion among others. The novel set in the '90s is the story of Veda, who harbors big dreams, but finds herself trapped in an arranged marriage and realizes that her opinions in real life don't matter. Here's more.
'The Rule Breakers' will hit bookstores on September 17
In the novel, Veda carves out what one can call the "unlikeliest of silver linings" amidst the dark clouds of stagnation and despondency. The book is expected to hit the stands on September 17. It is available on Amazon for pre-orders.
Shenoy addresses the plight of oppressed Indian women
"Indian women are conditioned to be rule followers. And it is a small percentage which breaks out of that mold. The book promises to be an inspirational tale for those who find it difficult to stand up for what they want in life," Shenoy said. Shenoy has previously authored best-selling books like 'A Hundred Little Flames' and 'It's all in the Planets'.
Shenoy had discussions with other women for her book
Shenoy had asked people to share their "mother-in-law from hell stories" anonymously and added that she was shocked to discover the things people shared, even in this day and age. "Some of those incidents found its way into the book," she said. Shenoy was recently featured in the book, 'The Famous Writers and Their Cats', in the esteemed company of renowned international writers.