KriArj Entertainment's Prernaa Arora opens up on 'Kedarnath', 'Parmanu' controversies
KriArj Entertainment's Prernaa Arora opens up on 'Kedarnath', 'Parmanu' controversies
Written by
Mudit Bhatnagar
May 27, 2018, 02:08 pm
2 min read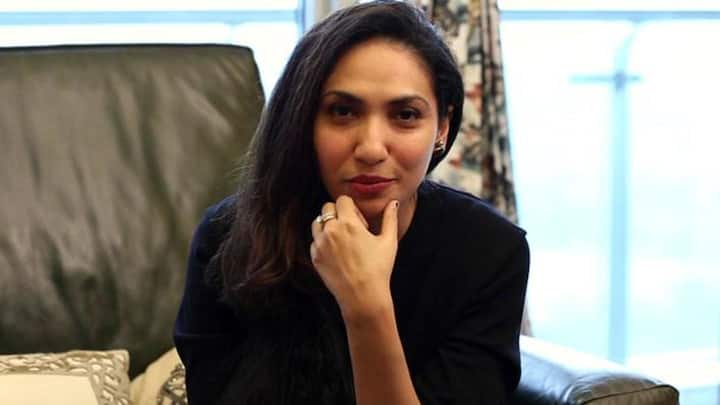 Prernaa Arora is going through a rough patch professionally. At one point, her production house KriArj Entertainment was looking to emerge as one of the leading banners of Bollywood, but things then took a 360-degree turn. After losing out on 'Kedarnath', 'Parmanu', she was recently ousted from 'Batti Gul Meter Chalu', 'Fanne Khan' as well. Now, she has finally opened up on the controversies.
"People have stabbed me in the back"
Speaking to a publication, she said, "Shadows are cast in lives that have meaning and relevance. I welcomed the pain that I experienced with as much respect as I welcomed the pleasures that destiny had in store for me last year." "Yes, there was a storm around me. Some people whom I trusted chose to stab me in the back," Prernaa added.
She launched a scathing attack on John
Talking about John, Prernaa said, "I always thought he would understand the situation as a co-producer if ever there was a problem. Instead, he turned around to accuse me of defaulting on my agreement." "I want to ask John, did he put any money in Parmanu? Does he have that kind of money needed to produce a film," she added.
Her take on Abhishek Kapoor
It all started when differences cropped up between her and 'Kedarnath' director Abhishek Kapoor. She says, "It isn't dignified or decent to discuss one's disappointments with individuals. Suffice it to say that people who tried to bring disrepute to my professional conduct and who tried to influence my associates, friends and colleagues against me failed miserably."
'Kedarnath' will be out on November 30
While 'Parmanu' has already hit the screens and is doing well, 'Kedarnath' will release on November 30. 'Fanne Khan' and 'Batti Gul Meter Chalu' will be out in July and August respectively.