Proud to be an independent woman: Huma Qureshi
Proud to be an independent woman: Huma Qureshi
May 26, 2021, 03:45 pm
2 min read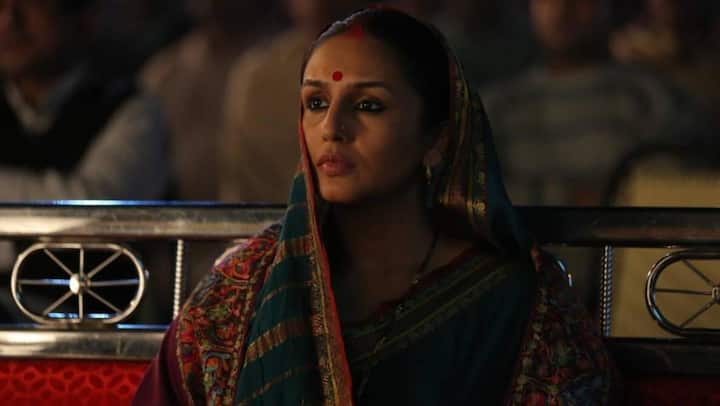 Huma Qureshi plays a docile village woman who is handpicked to become the Chief Minister of Bihar in her upcoming web series Maharani, but actor Huma Qureshi says she is nothing like her on-screen persona. Huma, who initially dabbled with theater before heading to Mumbai, said she had to conquer many personal challenges when she decided to leave home in 2008.
"I had to overcome my fear of success, the fact that I came from a new city, had to learn how to make friends, how to pay my taxes, run a household, run my career and nobody was there to teach me," Huma said. "It made me the woman I am today. I am an independent woman. It makes my parents proud," she added.
We need more well-rounded parts for female protagonists: Huma
Calling her character of Rani Bharti in the Bihar-set series the role of a lifetime, Huma said writers and creators must come up with more well-rounded parts for female protagonists. "It doesn't have to always be about the woman, but there should be more fleshed out female protagonists. That is very important. Hence a role like Rani Bharti in Maharani is exciting," she added.
Huma talks about her character 'Rani Bharti'
"Rani is a village woman, uneducated, illiterate, never traveled outside her village. But she is also aspirational because she wants to take you on the journey, like what would you do if you were a Chief Minister for a day?" Huma said.
'Maharani' deals with patriarchy: Huma
The series, slated to start streaming on SonyLIV from Friday, has been created by Subhash Kapoor and directed by Karan Sharma. "The story explores themes of patriarchy," she said. "Patriarchy is something that women have to deal with. It has nothing to do with entertainment or politics or business," she said. Huma said she gravitates toward complex characters and she found one in Rani.
'Maharani' is Huma's second project to release this month
Maharani is rumored to be inspired by Rabri Devi, the wife of former Bihar CM Lalu Prasad Yadav, who assumed office after he quit following an uproar over fodder scam in the 1990s. But Huma maintains that the show is a work of fiction. Maharani is Huma's second project to release this month after she starred in Zack Snyder's Army of the Dead.