My true calling is to be an entertainer: Ranveer Singh
My true calling is to be an entertainer: Ranveer Singh
Aug 04, 2018, 10:24 pm
2 min read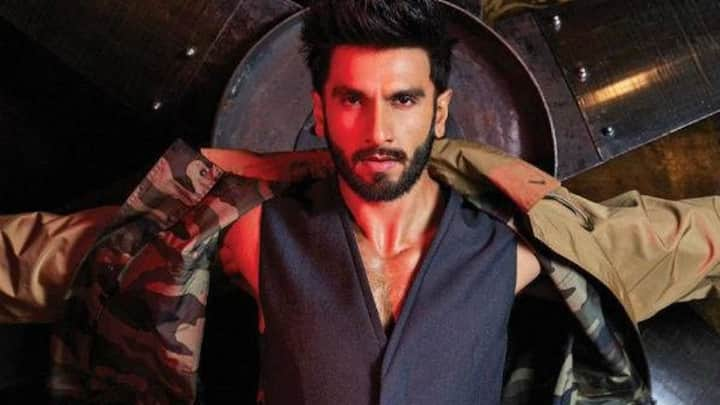 Ranveer Singh, one of the most versatile actors of the current generation, says moving ahead he aspires to be a true entertainer. He says the love and support he receives from his fans push him to do better work. "That's my true calling in life to be an entertainer and spread love. I love what I do, and I do my best," says Ranveer.
Ranveer says he's evolved as an actor and a person
"It (love, support) keeps me motivating to do more and better work, honing my craft and trying to be the best actor and keep entertaining the public," Ranveer said during an event in Mumbai. "I have collaborated with some of the finest filmmakers and made some memorable films and experiences. I have evolved over a period of time. I feel blessed," he added.
No grudges against those who doubted Ranveer as an actor
Ranveer said he does not judge or hold grudges against those who doubted him as an actor. "It is fine. You have to see something on the basis of which you make a commitment," the 'Padmaavat' actor said.
'Ram-Leela' was the actor's breakthrough film
"'Ram-Leela'... was my breakthrough film, the director (Sanjay Leela Bhansali) gave me the opportunity to showcase my potential and things have been different in the best way possible since then," Ranveer said. In his next release, Rohit Shetty's 'Simmba', he plays a cop. He is currently on a month-long break as Rohit has gone to shoot for his TV show 'Khatron Ke Khiladi'.
I am growing as an artiste, says Ranveer
"It (Simmba) has been a mind, soul enhancing experience. Rohit sir is the king of the genre. It is not easy...performing, acting in mainstream films as there is comedy, drama, action, etc.," Ranveer said "It is my biggest film and I am very excited. It is going to be a full-on family entertainer. I want to be part of films like this," he added.
Ranveer says Rohit's passion and energy are infectious
Calling Rohit an amazing leader, Ranveer said there's so much to learn from him about filmmaking and connecting with the mass audience. "He is so immersed in the process, you feel compelled to do your best work...that is why he makes the kind of entertainers that he does and his films are successful. 'Simmba', also starring Sara Ali Khan, releases in December this year.