Now, Salman Khan needs Jodhpur court's approval before visiting abroad
Now, Salman Khan needs Jodhpur court's approval before visiting abroad
Aug 04, 2018, 06:10 pm
2 min read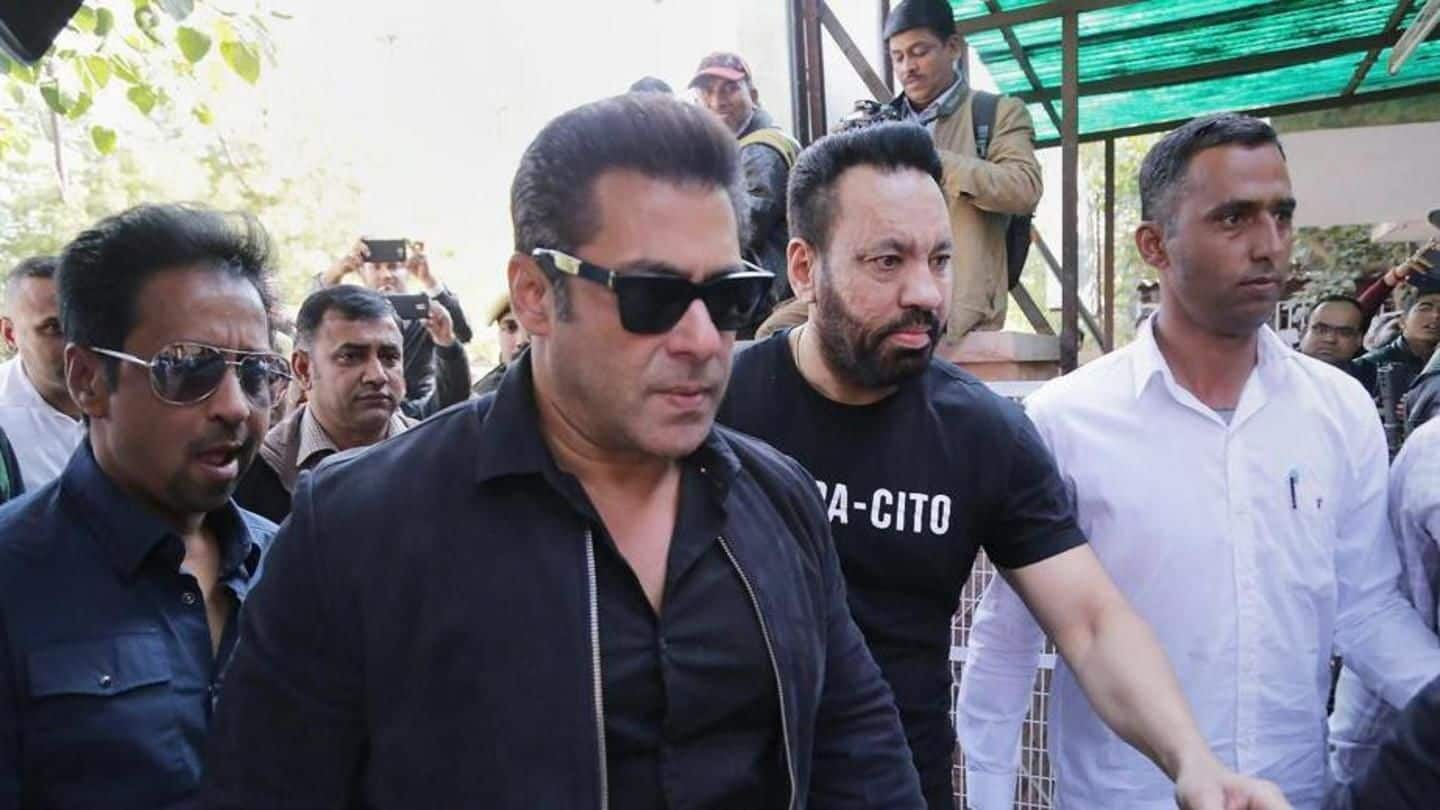 Superstar Salman Khan, who was released on bail on the two-decade-old blackbuck poaching case earlier this year, will have to take Jodhpur court's permission for foreign trips. Notably, Salman was given bail on the condition that he would have to take permission from the court, but he wanted exemption from this rule. The Jodhpur court, however, rejected his plea on Saturday.
It seems Salman didn't want the hassle of court permission
Judge Ravindra Kumar Joshi who had given Salman bail said he will need to take permission before leaving the country. But Salman's counsel Mahesh Bora approached the court seeking a relief. He argued the actor's job demanded him to visit foreign countries frequently. The court, however, didn't approve. Earlier this year, Salman was given five-years imprisonment for killing two blackbucks almost two decades ago.
Salman spent few nights in jail, then got bail
Rajasthan's Bishnoi community, which considers the blackbuck to be the reincarnation of their religious Guru Bhagwan Jambeshwar, had registered a case against Salman for killing two of them during the shooting of 'Hum Saath Saath Hain' in 1998. In April, he was pronounced guilty, spent a couple of nights in jail, and then was released on bail. After bail, Salman continued his work.
Currently, Salman Khan is busy with 'Bharat', 'Dus Ka Dum'
The bail, obviously, brought relief as a lot of Bollywood money is riding over him. After walking out of prison, Salman completed and released 'Race 3'. He then returned as host of 'Dus Ka Dum' after a long hiatus. Currently, the superstar is busy with Ali Abbas Zafar's 'Bharat', which also stars Tabu, Katrina Kaif, Disha Patani and Sunil Grover.