Netflix's 'Jaoon Kahan Bata Ae Dil' review: Pragmatic, disturbing, thought-provoking
Netflix's 'Jaoon Kahan Bata Ae Dil' review: Pragmatic, disturbing, thought-provoking
Aug 19, 2019, 12:44 pm
3 min read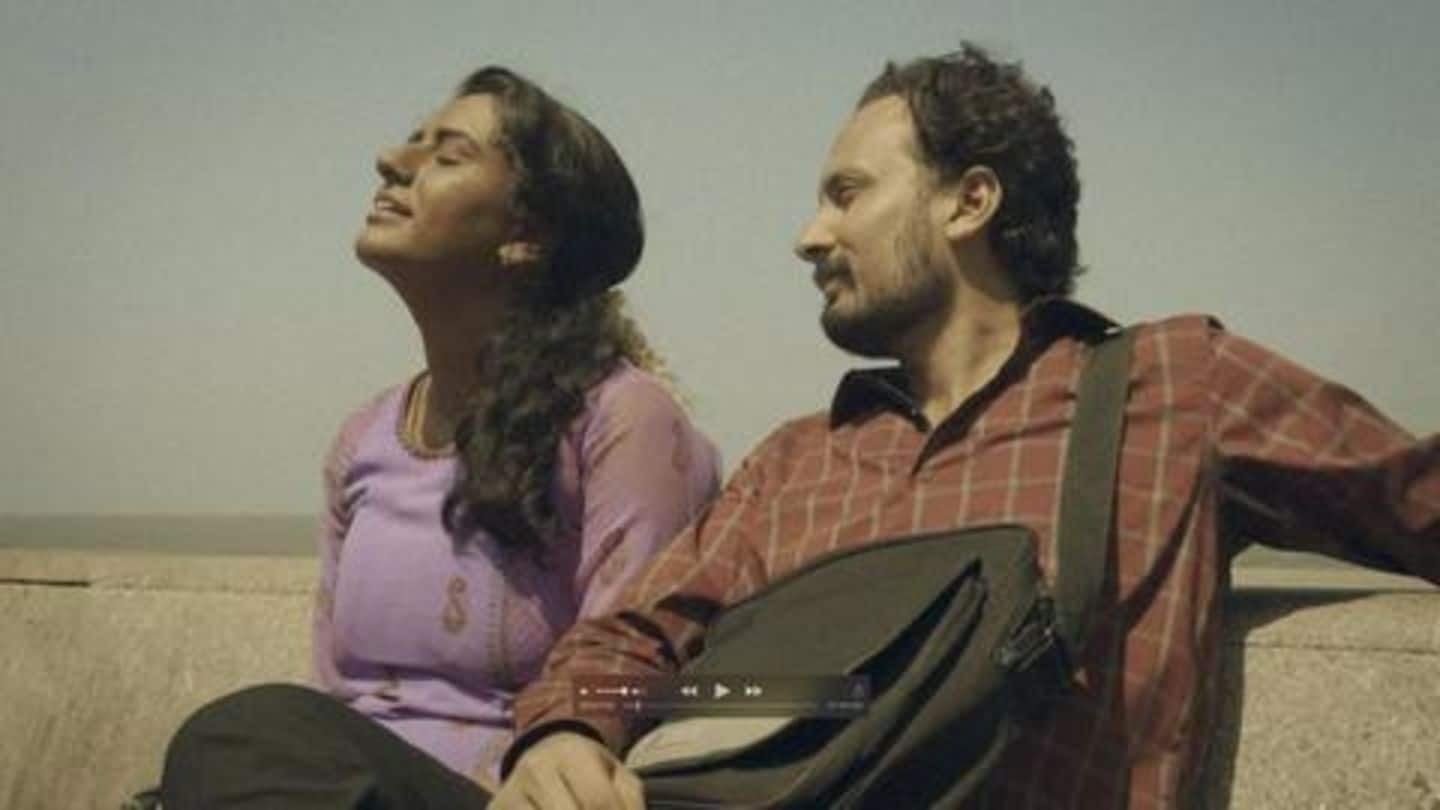 For the most part of Jaoon Kahan Bata Ae Dil (Netflix), you witness bold conversations between a couple, across places- on the sidewalk; in a restaurant; even in their bedroom (during sex). That's because the film, directed by Aadish Keluskar, doesn't have a story per se, but still manages to make its point. Yes, it's disturbing, but also pragmatic and thought-provoking. Here's our review.
There's no story per se, but some intriguing, jolting conversations
Jaoon Kahan Bata Ae Dil will not take you places (it doesn't even promise to), but it will surely make you think, and re-think. That's because the film doesn't have a story per se, but it still raises some intriguing, meaningful, and stimulating questions. Early on, the film asks a pervasive question about romantic relationships- If it is not lifelong, is it not love?
Despite too much talking, 'JKBAD' is sufficiently engaging
Interestingly, the film's mouthy nature turns out to be both its strength and weakness. But credit where its due- for a film that does so much talking, Jaoon Kahan... is sufficiently and surprisingly engaging, thanks to its thoughtful writing and stimulating conversations.
The film's biggest strength is its strong and fearless screenplay
Probably what holds this otherwise vulnerable film together is its fearless and provocative screenplay. It touches upon a wide array of topics that other mainstream films would, by default, shy away from - including the current political scene, (Salman) Bhai, sex, and censorship, among others. In one instance, one lead utters, "Whatever party wins the elections, it is the public that always loses."
But then it is dreadfully dragged, and at times, sanctimonious
Since there is so much talking in this film, and even though it's mostly sensible, you are bound to feel done at some point. In some parts, it may even feel downright sanctimonious. Also, most scenes are dreadfully extended, in a bid to (desperately) make it a full-length feature. But if you think you are patient enough for all that, you'll be fine.
The performances from the lead couple are top-notch
The confident and passionate performances from the lead actors, Rohit Kokate and Khushboo Upadhyay, are essential to this film. Rohit, as a cynical and sordid man impresses with his compelling expressions, and spellbinding dialog delivery. On the other hand, Khushboo, as his naive and subdued partner, hits all the right notes, and lends the much-needed supportive hand to the narrative of the film.
'JKBAD' punches reality into your face, should be watched
In times when regular Bollywood offerings refuse to accept the changing times - and stick to regressive cliches, when it comes to romantic relationships, Jaoon Kahan Bata Ae Dil is good enough to punch reality into your face. If you are patient enough for this slow-burn drama, and don't mind some moral talking for a while, give it a watch. Final verdict: 3/5 stars.