'Panchayat' review: A delightful ode to rural India
'Panchayat' review: A delightful ode to rural India
Apr 06, 2020, 09:18 pm
4 min read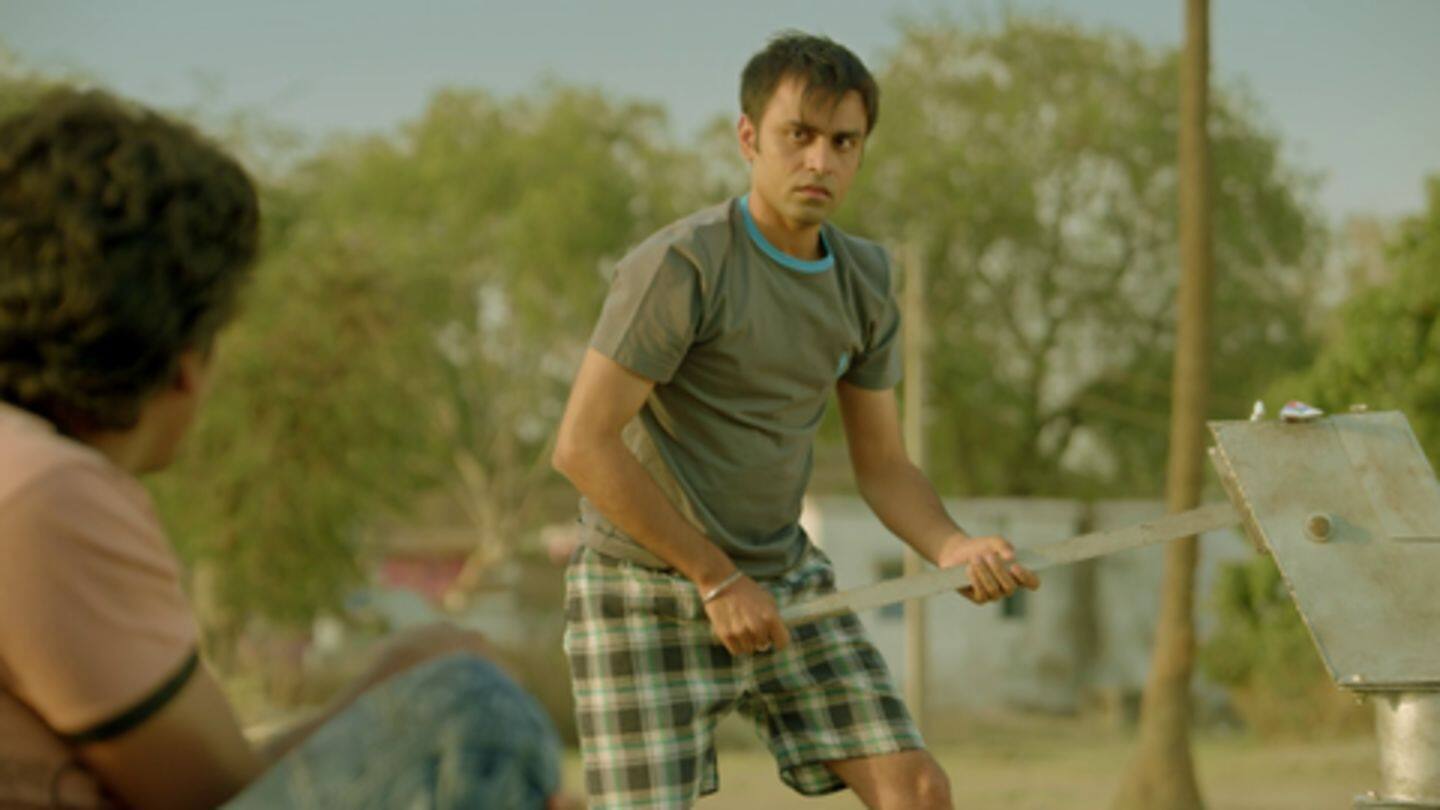 For far too long, the majority of Indian web series have paid too much attention to the urban milieu. So, when popular actors bring a series revolving around the life and struggles of rural Indians, it comes off as a welcome change. TVF's new series Panchayat does that for you. The crisp writing, meaningful messages, and endearing performances just make the series lovely.
A desperate graduate lands a job in a remote village
Panchayat revolves around a young Abhishek Tripathi (Jitendra Kumar) who couldn't do well at engineering and gets a job as a secretary at Panchayat office in a remote UP village. He wanted a glamorous corporate job, applied for the rural one as a backup, and had to join out of desperation. But to get a taste of corporate culture, he studies for CAT exam.
The job is far worse than what he imagined
The job, not forgetting the only job he has, is worse than what Abhishek imagined. The work at the Panchayat office, if any, happens at a snail's pace. In the meetings of Pradhan ji (Raghuvir Yadav) and ward members, the participants seem extremely interested in munching succulent pethas. Constructive decisions be damned! All this frustrates Abhishek, and his expressions convey the message aptly.
Abhishek isn't out to do anything monumental
A reluctant man from the city lands in a remote village, finding ways of life otherwise unknown to him: it is a quite Swades-esque premise. But Abhishek is no Mohan Bhargava. And, he does not even want to do anything monumental. But surprising himself and the audience, he, knowingly or unknowingly, does things that bring him joy, confidence, and a sense of belonging.
'Panchayat' beautifully brings out the essence of rural India
Panchayat beautifully captures the essence of Indian villages and small towns. For one, the characters are helplessly desi. The first time Abhishek meets Pradhan ji, he refuses a handshake because he just returned from the fields after relieving his stomach. But the villagers are far from perfect, they are superstitious and corrupt (albeit mildly). Anyway, the inspired cinematography of the rural setup is soothing.
It is believable as well as delightful
Even as there was a chance of makers falling for over-the-top writing and over-dramatizing of events, they walk the tight rope seamlessly. The writing is purposefully restrained, which makes it believable. Also, the innocence makes it a delight to watch. In one scene, a stolen computer monitor returns in a matter of days and the thief apologizes for mistaking it for a TV!
The jokes are nice, the messages meaningful
The show is also genuinely funny. The humor is well-observed and finely fitted. Beating out mainstream Bollywood offerings in this department, the jokes do not feel outlandish or inspire hollow laughs, but bring a real smile on your face. Moreover, even at just 35 minutes, the episodes deliver their message just fine and not at a single point, do they feel preachy.
Jitendra Kumar carries the show with heart and confidence
Jitendra Kumar carries this show with heart and confidence. As a frustrated young man, juggling between his job and studies, Kumar subtly draws your sympathy for Abhishek. It is wonderful to note here that Kumar is no longer just TVF's go-to "Jeetu Bhaiya". This man is in for a long run in the show business and he just proved it, yet again!
Raghuvir Yadav is a treat to watch
Meanwhile, Raghuvir Yadav as Brij Bhushan Pradhan Ji lends the comic as well as moral relief to Panchayat. With his spot-on expressions and amazing dialog delivery, he wins hearts. He is also sweetly innocent who believes quarrels can be done away with by simply giving fresh green veggies as gifts. Miraculously, this idea of Pradhan Ji actually works!
And while Neena Gupta as the panchayat head's wife gets little screen time, she remains true to her character. As a plain-speaking yet loving wife, who cooks on a chulha while wearing a saree, she is the perfect support system for Raghuvir's character. It's the utterly natural chemistry between the two that brings us some of the most bittersweet and endearing scenes of Panchayat.
'Panchayat' has its limitations, but it leaves a mark
Panchayat is no Swades. It has its limitations — what's important is that it acknowledges them and manages not to mess up. Given how ridiculously out-of-line most digital outings tend to go, Panchayat, with its strong writing and powerful performances, is a winner. Plus, the sense of togetherness it inspires is comforting during these testing times. Panchayat streams on Amazon Prime Video. Rating: 4/5 stars.