Virgin CEO Richard Branson survives a bike crash
Virgin CEO Richard Branson survives a bike crash
Written by
Rishikesh Malkhede
Aug 27, 2016, 04:48 pm
2 min read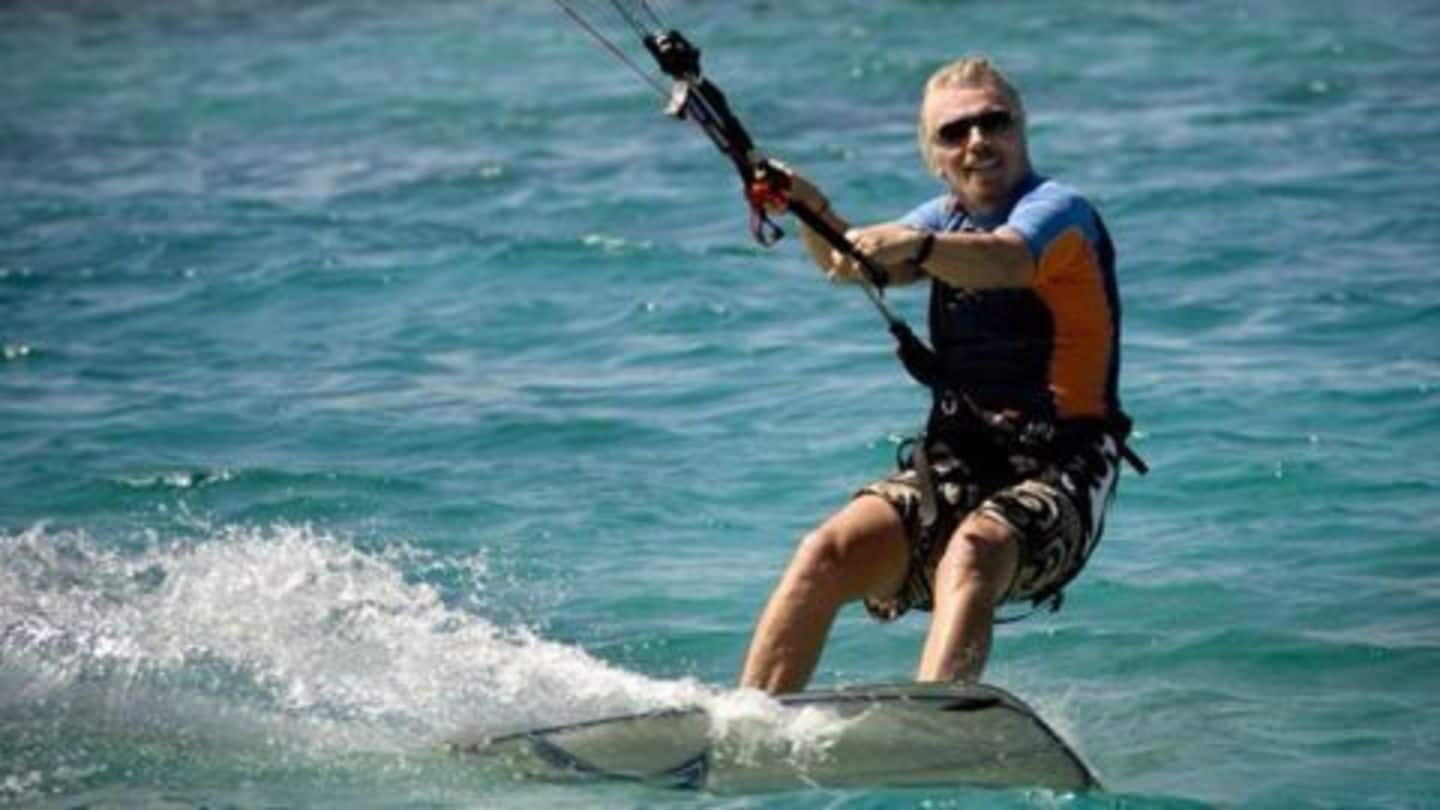 British tycoon Richard Branson suffered face injuries in a bike accident in the British Virgin Islands. A known dare-devil, the 66-year old was cycling down the hill when he hit a road bump and suffered the crash. Doctors have said that the injuries are not so serious and Branson would recover in couple of weeks. Branson said he was very fortunate to be alive.
Richard Branson is a British entrepreneur, investor, and philanthropist. He was born on 18 July 1950 in London. His father was a barrister and mother, a flight attendant. As a child, he struggled with dyslexia and was not good with academics. Branson is the owner of various businesses all over the world and also founded Virgin Group, which comprises of about 400 companies.
After dropping out of school at the age of 16, Richard started his own youth magazine, Student. The first edition sold $8000 worth of advertisements and that was first step of Branson into business. He then went on to set up a mail order record business and launched Virgin Records in 1972 and built a recording studio in Oxfordshire, England.
Success and financial issues
Virgin Group
Richard Branson formed Virgin Atlantic Airlines in the year 1984. But in 1992, to keep the airline financially afloat he had to sell Virgin Records for $1 billion. To re-enter in the music business, he founded his second recording company, V2 in 1996. He also launched Virgin Mobiles and Virgin Australia in years 1999 and 2000 respectively.
Richard Branson becomes Sir Richard Branson
During a ceremony at Buckingham Palace in 2000, Richard Branson was knighted by Prince of Wales. He was given this honourary title of 'Sir' for his entrepreneurial services.
Branson's business ventures
Currently the fourth richest man in the United Kingdom, Richard Branson set up his next venture, Virgin Fuels to provide cheaper fuel for automobiles. He also founded space tourism company called Virgin Galactic. Richard has investments in sports, racing, health and many other business. Sir Branson is also known for his penchant to create world records.