Bollywood screwed up 'Sacred Games', and let's just accept that
Bollywood screwed up 'Sacred Games', and let's just accept that
Written by
Shikha Chaudhry
Jul 17, 2018, 02:09 pm
3 min read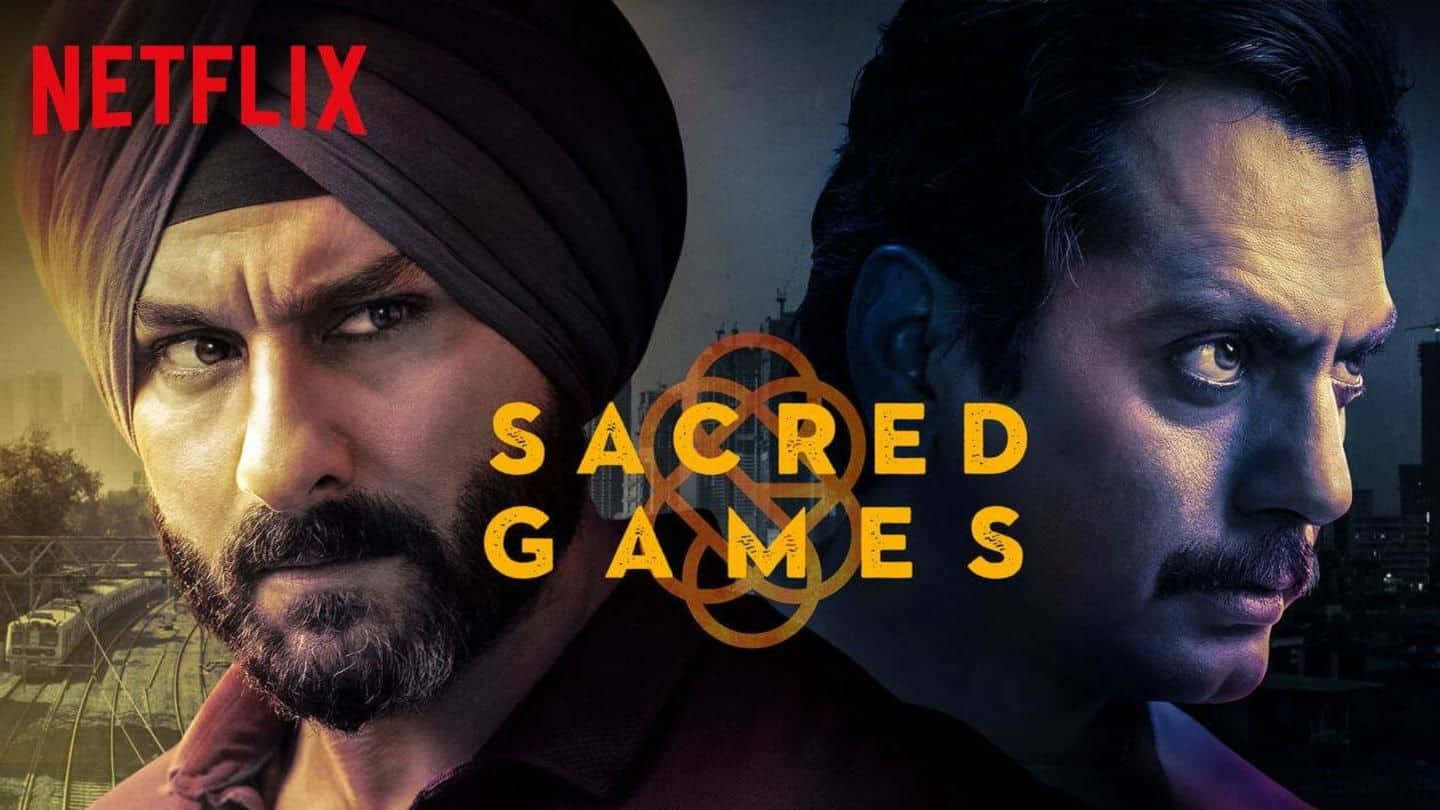 Take the second best story teller (the first one is busy white-washing his friend's sins), put the beloved city of Bombay in the background, tie up with the biggest digital content partner, ask all the media guys to write raving reviews about your show. And, voila, you get 'Sacred Games'. What can potentially go wrong in this plot? Well, the plot of the story itself. Apart from loose writing and no character development, we decipher why is 'Sacred Games' not sacred.
'Narcos' of India isn't 'Sacred Games', it is 'Narcos'
In the start-up world, they often say 'Amazon of India is not Flipkart, it is Amazon. Uber of India is not Ola, it is Uber.' Similarly, 'Narcos' of India is not 'Sacred Games, it is 'Narcos'. There are two parts to it, both related a) When Indian audience has access to great content, why should they settle for anything less? b) When you make a show for global audience, why should you not be pitted against the best?
Nawaz killed it, Sardarji was unbearable
'Sacred Games' was not only divided into two eras, but also two different shows. The part directed by Anurag Kashyap and played by Nawaz was surreal, the other part played by Saif 'Sardar' Khan was incongruous. The only saving grace for me was the colorful language, which gelled well with the story. Even there, Saif's 'behen&*d' were a little too forced. And, why didn't they use the brilliant 'R&AW' talent of Radhika Apte well?
Not Congress, but Mumbai Police should sue the makers
To be fair, the makers did touch upon a lot of political events rather boldly. Calling ex-PM, Rajiv Gandhi 'fattu' was indeed brave. In a country where our actors' reel surnames are often conspicuously missing, one has to applaud this no-holds-barred approach. But, why was Mumbai Police shown in such bad light? A cop getting killed by a 15-year-old? Really? Grow up, Bollywood!
And, can we stop the cliches already?
A cop has to be corrupt, the encounters are fake, a particular community is victimized, a gangster falls in love (not once, but twice): Why can't Bollywood look past cliches? Either they think the audience is not mature, or they can't get off their high horses. And, when you question them, they go on an intolerance rant (looking at you, Saif).
Unsolicited advice: Innovate, else you will be extinct
There was a time when everyone thought 'Kodak moment' is here to stay. But, they had to file bankruptcy when cellphone cameras became mainstream. Dear Bollywood walas, that moment is NOW for you. Innovate, else you will be extinct in no time.