Hirani accepts changing 'Sanju' script to create empathy for Dutt
Hirani accepts changing 'Sanju' script to create empathy for Dutt
Edited by
Pallabi C Samal
Sep 13, 2018, 02:20 pm
3 min read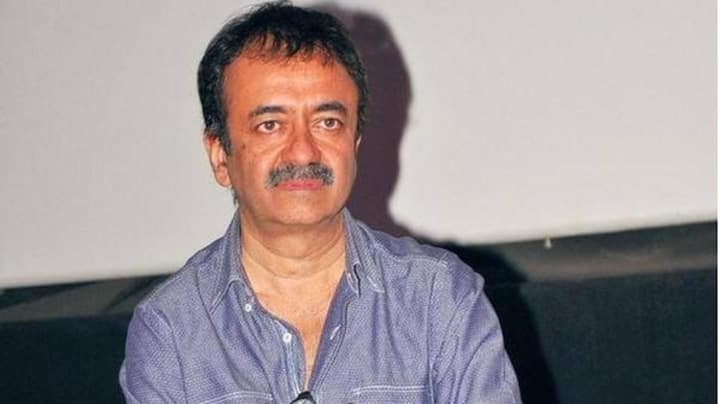 Filmmaker Rajkumar Hirani revealed he shot additional portions for 'Sanju', his biographical drama on Sanjay Dutt, to create empathy for the actor after people "hated him" in test screenings. Hirani said the initial edit featured the actor's story as it was, and thus was not liked by people. "When the first edit was ready and we screened for people, they hated him," he added.
I understood he's our hero, we need some empathy: Hirani
"Because I wanted to do a true story, I didn't create any empathy towards him. I said let's not create empathy and show him as he is. But later I understood that he is our hero, we need some empathy for him," the director added.
"Scene where he tried to kill himself was shot later"
Hirani said he had to add a certain scene in the film to create empathy for Dutt. "The scene where he tries to kill himself after the verdict is out; which he had mentioned to me but we didn't put in the film, I shot it later. It wasn't in the original script. I thought through this some empathy will come," he said.
But, Hirani says he still sees flaws in his film
"Every film is a journey. Some things work and some don't. I still see flaws in the film but you try your best and hope your best is good enough," Hirani said in an interview at Indian Film and TV Directors Association (IFTDA) yesterday.
Anurag Kashyap would have made a great 'Sanju': Hirani
Hirani said Dutt's story was so vast, anyone could've picked an event of his life and made a standalone film. Filmmaker Anurag Kashyap, for instance, would have made a great 'Sanju', he feels. "If Anurag would have heard the story, he may have been attracted to how Dutt acquired the gun, destroyed it, and then the case, but the father-son equation interested me more."
What Hirani actually thinks of Dutt?
"My perception of Sanju was that he has done so many weird things but he isn't a bad man. He doesn't harm anyone," Hirani said. "He goes and sleeps with his best friend's girlfriend, there isn't any reason. Their friendship was almost jeopardized. The other scene where he puts the commode seat on a girl he wants to marry, I am not defending that."
Hirani quashes criticism of him 'whitewashing' Dutt
The director once again dismissed the criticism that he has whitewashed Dutt's life. "I am not defending the man but myself and the film. He kept a gun, destroyed it too, lied to his father and was arrested. I showed it all, his drug phase and the way he treated people. So where have I whitewashed?" Hirani asked.