Sara on Kareena Kapoor: I was a big fan of Poo
Sara on Kareena Kapoor: I was a big fan of Poo
Jan 22, 2019, 12:15 am
3 min read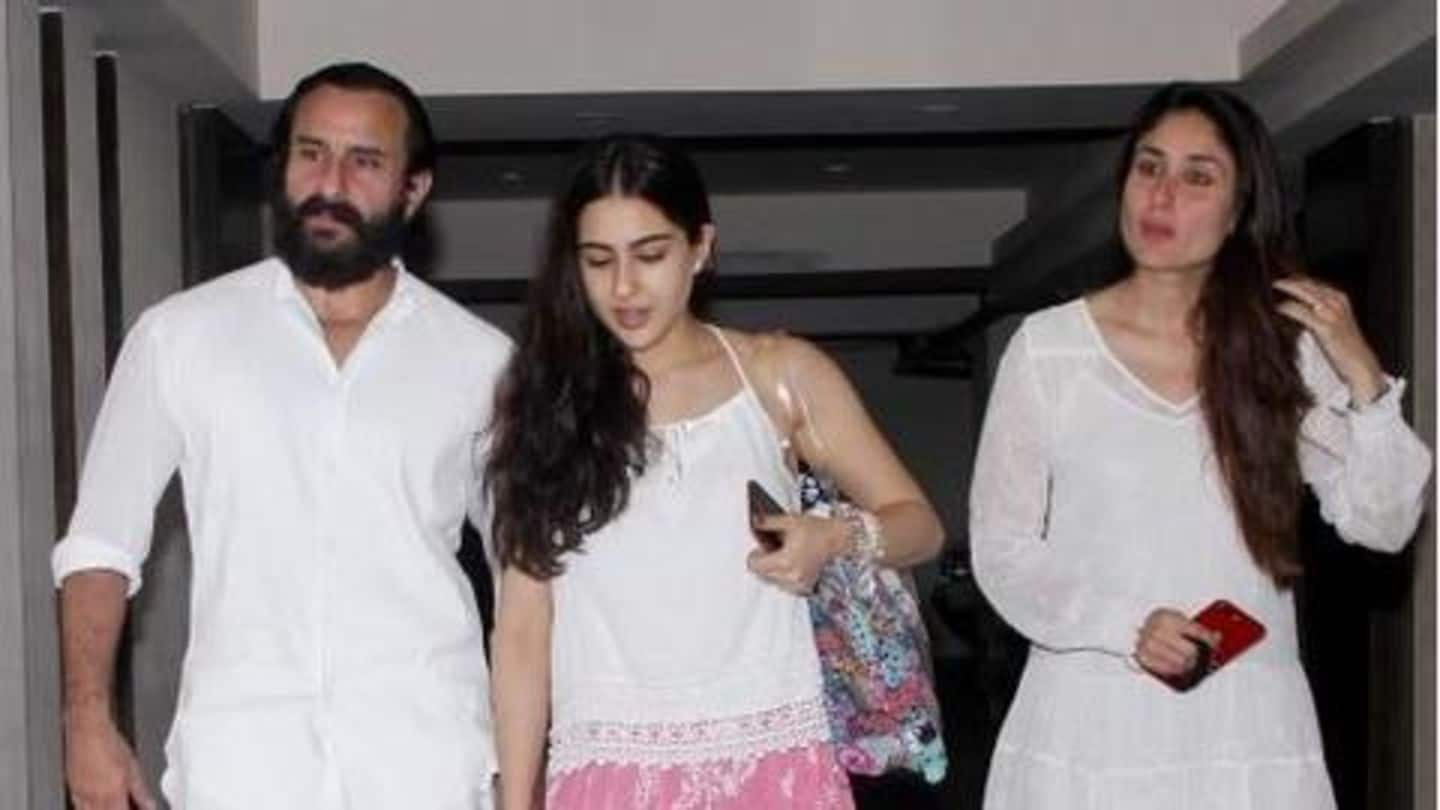 Sara Ali Khan has been pretty vocal about her admiration for her stepmother Kareena Kapoor. In fact, the newcomer was quite obsessed with Kareena's character Poo much before the actress married Saif Ali Khan. Given her fascination with Kareena, it's often stated that Sara "willed her into her life". While Sara laughs off at these reports, she admits sharing a friendly bond with Kareena.
Sara is a fangirl of Kareena
Sara has been all praises for Kareena even before she became her stepmother in 2012. But this new relation couldn't change Sara's admiration for the Heroine actress. In fact, she loves Bebo's policy of being her own favorite. "Woh unki favorite hai. Main apni favorite hoon," Sara quipped. Sara also emphasized that she had grown up watching K3G and can't associate Kareena beyond Poo.
When Amrita dressed Sara for Saif-Kareena's wedding
Notably, Saif-Kareena's wedding in 2012 brought his past relation with Amrita Singh in limelight. The two had ended their 13 years of marriage in 2004. But their divorce didn't affect Sara's relationship with Saif. "My mom dressed me for my father's wedding. Many people would be of the opinion that mom was being weird. It was very comfortable. Everyone was so mature," she said.
Kareena is more of a friend for Sara
During her appearance on Koffee With Karan 6, Sara also spoke about her bond with stepmom Kareena. She said that Kareena is more of a friend to her. "Kareena herself says that 'look you have a great mother and what I want is for us to be able to be friends.' My father also never said 'this is your second mother'," Sara added.
I can never be Sara and Ibrahim's mother: Kareena
To recall, Kareena also spoke about her relationship with Saif's children- Sara and Ibrahim. The diva stated that she is very clear that she can't be a mother to them. Kareena also said that they have an amazing mother in Amrita who brought them up spectacularly. "I'm meant to be their friend and I love them dearly," Kareena was quoted saying.
Sara looks up to Kareena for her professionalism
Sara made her grand debut in Bollywood with Kedarnath and got her first Rs. 100 cr movie with Simmba. She's already ruling the hearts and is praised for her acting prowess. However, Sara wants to take tips from Kareena about professionalism. "Kareena is amazing in the way she works and is extremely professional. I would like to imbibe her professionalism in me," Sara concluded.