#LockdownWatchlist: 'Shaktimaan' and other 90s shows returning on TV
#LockdownWatchlist: 'Shaktimaan' and other 90s shows returning on TV
Apr 02, 2020, 12:38 pm
3 min read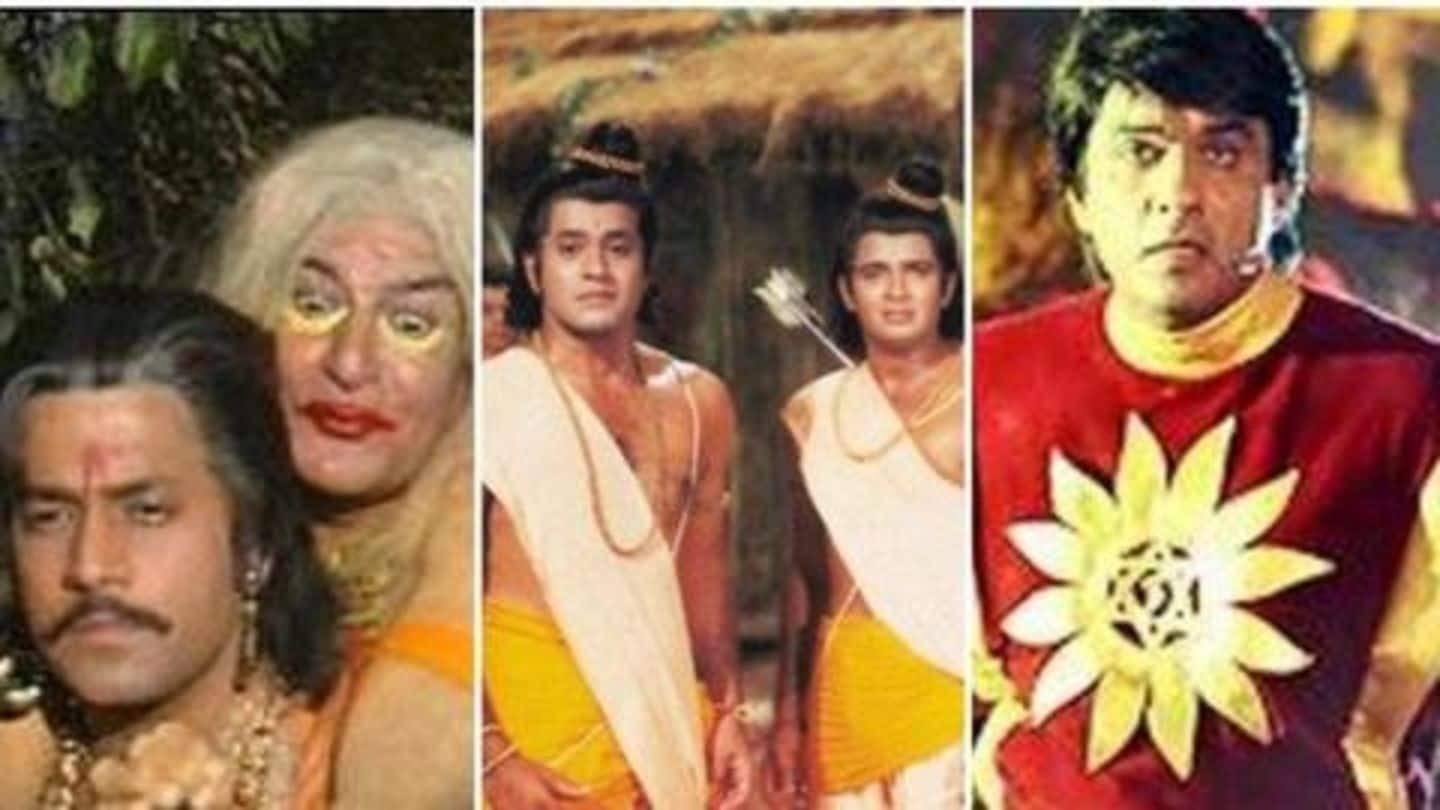 As we all stay home and try to cope with the unprecedented 21-day lockdown due to the coronavirus pandemic, national broadcaster Doordarshan is driving us down the memory lane. After cult classic mega-series Ramayan and Mahabharat, DD is all set to bring back Mukesh Khanna's iconic superhero series Shaktimaan. In fact, here are all the old shows that have returned or will return soon.
Mukesh Khanna's 'Shaktimaan' to start airing from April 1
Shaktimaan, touted as one of India's first superheroes and the maiden superhero series on television, will be back on DD National starting Wednesday, April 1. It will go on air from 1 pm to 2 pm. The ever-favorite series sees veteran TV actor Mukesh Khanna playing Shaktimaan, a human with superpowers, and his alter ego Pandit Gangadhar, an otherwise ordinary photographer.
Ramanand Sagar's 'Ramayan' airs 9am and 9pm everyday
Ramanand Sagar's memorable mythological series based on the eponymous Hindu epic made a comeback on DD National earlier on Saturday. Touted as the best onscreen rendition of the epic text, Ramayan stars Arun Govil (as Lord Ram), Deepika Chikhalia (as Sita), Arvind Trivedi (as Ravana) and Dara Singh (as Hanuman). The show airs at 9 am and 9 pm everyday on the channel.
'Mahabharat' runs on DD Bharti at 12pm and 7pm everyday
Mahabharat, which originally aired from 1988-1990 also returned alongside Ramayan on Saturday. Produced by BR Chopra, Mahabharat stars Nitish Bharadwaj (as Shri Krishna), Gajendra Chauhan (as Yudhishthir), Praveen Kumar (as Bhim), Roopa Ganguly (as Draupadi), and Mukesh Khanna (as Bhishma). It airs everyday on DD Bharti channel from 12 pm to 1 pm and from 7 pm to 8 pm.
Shah Rukh Khan's 'Circus' is back too
Aziz Mirza and Kundan Shah's 19-episode acclaimed miniseries Circus, set in a circus troupe, which originally aired between 1989 and 1990, started rerunning on DD National from March 28. One of Shah Rukh Khan's earliest TV gigs, the show also featured veteran actor Renuka Sahane and director/producer Ashutosh Gowariker. It airs before the all-important Ramayan slot, from 8 pm to 9 pm every day.
'Byomkesh Bakshi' and other shows that are returning
Meanwhile, Rajit Kapur's critically acclaimed 90s detective series Byomkesh Bakshi airs at 11 am everyday on DD National. Other shows from the good ol' 90s that are set to return on DD in April include Chandraprakash Dwivedi's Chanakya and hit sitcom Shrimaan Shrimati. That apart, fans have also been demanding the return of other classic shows like Nukkad, Hum Log, and Dekh Bhai Dekh.